Lose It! – Calorie Counter and Weight Loss Tracker
By FitNow
Essentials
Open iTunes to buy and download apps.
Description
Lose It! is the world's most fun and effective weight loss program! Simply download the app, set your goal, and track the foods you love to lose weight. It's simple: You use it, you lose it.

Now featuring embodyDNA: personalized, DNA-based insights to help you learn which foods, drinks and activities could activate your weight loss and optimize everyday living. Get your results right in the Lose It! app on your iOS device!

WHAT PEOPLE ARE SAYING:

"Helped me lose 20 pounds and be accountable for my food intake and exercise. Highly recommend." - App Store Review

"Amazing! This app is brilliant for weight loss and logging food. I'm able to scan all barcodes which makes it so easy." - App Store Review

"Honestly, I never realized how easy it was to motivate myself... Feels good to feel good, man." - App Store Review

SHOW ME THE NUMBERS:
-50 million: pounds Lose It! members have lost (and counting). We've got this DOWN.
-10 million: items in our searchable, comprehensive, international food and exercise database
-30 million: journeys started by downloading Lose It!
-74.7%: percentage of people that achieved clinically significant weight loss using Lose It! (NIH study, 2016)
-3 days: average number of days members track to see a weight loss
-25+: macronutrient and health goals to choose from

HOW IT WORKS
Lose It! uses the proven principles of calorie tracking to help you succeed. It's easy to get started: enter your profile details and goal weight, and we'll calculate the daily calorie budget best for you. Next, just track your food, weight, and activity and get ready to rock your goals! There's no easier app-based weight loss program.

COOL LOSE IT! FEATURES:
-Search our database or use our Barcode Scanner to easily scan in foods you've eaten.
-Log food by simply taking a photo! Snap It is a feature within Lose It! that makes food tracking as easy as taking a picture. Your dreams, answered (Snap It, 2016 CES Innovation Award Winner).
-Track more than just calories with macronutrient, water, health, and body measurement goals.
-Connect trackers, apps, & devices like Fitbit trackers, Misfit trackers, Fitbit scales, Withings scales, Healthkit, and more.
-With embodyDNA, get personalized, DNA-based insights and recommendations to take your weight loss efforts to the next level.
-Step up your game with fun weight loss, fruit/veggie, and exercise challenges. Create your own private challenge with friends, or join a public challenge for serious motivation!
-How big is a serving of cheese? Get guidance using our Serving Size Guide, designed to help estimate portions and create a more mindful eating experience.
-Stay on track with Meal Targets, which calculates suggested calories per meal based on your plan to encourage more confident meal choices.
-Plan ahead with Meal Planning. You can even customize your meal and snack names for more accurate records (Second breakfast, anyone?).
-Do high fat breakfasts keep you on track? Learn about your habits with our exclusive personal Insights and Patterns to identify what's helping (or hindering) your progress.


MORE TO LOVE ABOUT LOSE IT!:
-Little team, BIG impact. We're a small team of about 20 people, working hard every day to help you succeed.
-It's all for you: Lose It!'s mission is to mobilize the world to achieve a healthy weight.
-Founded in 2008, Lose It! is headquartered in Boston, MA. It is currently available on iOS, Android, Apple watch and web.

Download Lose It! today, and you'll see how easy it is to get started!

*Lose It! basic is free, but you can upgrade to Premium to unlock awesome additional features. Premium members report 3x the weight loss of free members.
What's New in Version 9.1
Hey friends, we missed you. Just popping back up to squash a few bugs. Now, you can head into August with everything you need to succeed!

Annnnd it's officially here. Now supporting embodyDNA, powered by Helix: personalized, DNA-based insights to help you learn which foods, drinks and activities could activate your weight loss and optimize everyday living. Check out the traits you could learn about at www.embodyDNA.com.

Reminder: Certain apps and devices are soon transitioning to Premium, and others can be connected via HealthKit. Learn more at loseit.live/trackerchange.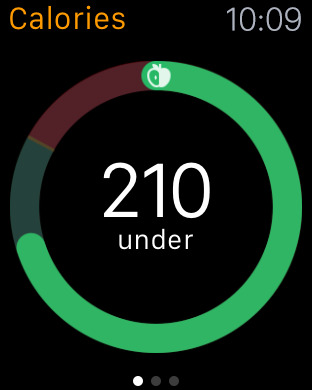 Customer Reviews
Lost weight I didn't know I even could
So let me start out with- I wasn't looking to lose that much weight- 10 maybe 15 pounds. I've never been obese, just on what is considered the heavier side of healthy weight. Even so being a woman, I always felt like I had that 10 lbs that I should lose. My goal was from 160 down to 148, which was my weight when I was PTing every day and 19 years old.

Well long story short, with this app and the help of some work out videos I dug out of the closet I ended up losing over 30 lbs, and going from 26% body fat to less than 19%. All while still getting to eat cookies. It took some will power, but logging every morsel that goes into your mouth will make you very aware of the nutritional and caloric values of what you're eating and hopefully help you make better decisions regarding food. I recommend it to anyone who has struggled with diets and doesn't like being told what to eat. I made all my own meals with ingredients I like and was just more mindful of serving sizes and quality of food over quantities.

Like anything else in life though, the app will only help so far as you are willing to let it. I half assed my logging for years and didn't lose much before I finally committed to logging every single bite of food I took. I'm now on a 212 day streak and feeling awesome about my new body and vitality. Do it. You deserve it.
Trying to lose it!
This is a fantastic app. I have used it for several years with success. After years of struggling with my weight I'm still working towards finding balance in my eating habits and lose it has really helped me gain more control. I really like the way you can track your progress graphically. The ease of inputting what you eat and the amount of exercise you do is great. I do find that using the app even when I'm not having a perfect day helps me get back on track much faster. Thanks! UPDATE: I now have lost almost 55 pounds! I really enjoy using this app and look forward to getting on the scale every morning. Not every day is a perfect day but logging food in and keeping a long range goal allows me to have an occasional over eating day knowing that tomorrow I can get right back on track. This is because lose it shows daily and weekly numbers which means that an occasional over eating day can be corrected by adjusting calorie intake for the rest of the week. It becomes a fun challenge to do that rather than an excuse to overeat for another day. Using the premium features has also helped me correct the amount of fat and carbohydrates I eat so it's not just about lowering the amount of calories but living a much healthier eating lifestyle. Excellent app!
This app changed my life
I was getting picked on constantly at school, I want able to do the things my friends could do, I felt embarrassed to change in the locker room, and couldn't talk to a girl to save my life. I had no interest in losing weight cause I was lazy, I'd rather sit around and eat cookies. One day I stumbled upon this app and said screw it. I logged my regular eating habits for a couple days with the app and realized I had to change or I was gonna grow up to have major health problems. This app helped me lose weight at a steady pase for 6-7 months. In this time frame I lost 40lbs. I was given a timeframe for my goal and was encouraged to stay on my goal. It was a great experience and made losing weight easier. I was now aware food was fuel for you body and not something that has to be full of sugar all the time. If anyone is on edge about if this app download it. It truly changed my life. I am able to do all the things I couldn't do and makes like a thousand time easier. I know it may seem hard but trust me it is worth it. Don't give up!
View in iTunes
This app is designed for both iPhone and iPad
Offers Apple Watch App for iPhone
Free

Category:

Health & Fitness

Updated:

Jul 31, 2017

Version:

9.1

Size:

187 MB

Apple Watch:

Yes

Language:

English

Seller:

FitNow, Inc.
Compatibility: Requires iOS 8.0 or later. Compatible with iPhone, iPad, and iPod touch.
Top In-App Purchases
Lose It! Premium$39.99
Lose It! Premium$29.99
year of premium features$39.99
Lose It! Premium$19.99
additional year of premium features$29.99
Lose It! Premium$4.99
Lose It! Premium$19.99
Lose It! Premium Features$9.99
Lose It! Premium Features$39.99
Lose It! Premium Features$39.99