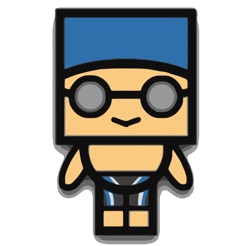 Swim Log
4+
$4.99
Offers In-App Purchases
Description
Track swim times with the PREMIERE app for tracking times-Swim Log! No more paper and pencil or fancy spreadsheets. Entering your times in Swim Log is fast and easy. Compare your times to national, regional, and local time standards in your area!

FEATURES

- Multiple swimmer support
- USA Swimming Age Group Motivational time standards (FREE!)
- OVER 100 local time standards for USA, UK, and other countries available (more being added regularly!)
- Aging up just before the big meet? No problem! Display cuts based on any date you choose
- Short-course and long-course tracking
- Quickly view all your best times from every event
- View every time you have in an event to see how you are (or aren't) improving
- GRAPH your event times
- Landscape and portrait view modes. NOTE: Use portrait to add event times.
- View your times against purchased time standards (not just the next cut).
- Support for time standards for "masters" swimmers
- BUMP (transfer) your logs to another device! Keep multiple devices in sync with a BUMP!
- Email all or only best times for any one or all swimmers
- Super fast entry of event times with smart default values
- View and edit your event times with NO network connection needed

*** An Apple featured app in "Fitness made fun with iPod and iPod gear." ***

TIME STANDARDS

- Includes male and female and all appropriate age groups!
- USA Age Group Motivational (AAAA,AAA,AA,A,BB,B)
- USA National, Junior National, Masters, and YMCA
- USA Speedo Champions Series Sectionals
- USA Eastern, Southern, Central, and Western Zones
- USA Eastern LSCs: Adirondack, Connecticut, Metropolitan, Middle Atlantic, New England, New Jersey, Niagara, Potomac Valley, Virginia
- USA Southern LSCs: FL Gold Coast, Florida, Georgia, Kentucky, Louisiana, North Carolina, Southeastern, Texas, Gulf
- USA Central LSCs: Arkansas, Indiana, Illinois, Iowa, Lake Erie, Michigan, Minnesota, North Dakota, Ohio, Oklahoma, Wisconsin
- USA Western LSCs: Arizona, Southern California, Colorado, New Mexico, Oregon, Pacific, Pacific Northwest, San Diego-Imperial, Snake River
- UK National and Regional
- Australia National
- Canadian National, SNC, Alberta, British Columbia, Ontario
- MORE released on a regular basis

*** 2012 Time Standards coming soon! ***

USER COMMENTS

"App is totally awesome for anybody in age group swimming. Great job! Now you're costing me $300 to get a new phone after my wife saw that, but it beats having psych sheets laying around after a meet." -- Rob, parent

"I really like it because it lets me have all my swimmers BEST and Available times right there in my hand. You have done a great job!" -- Steve, coach

"Thank you for the app… just got an iPod Touch and love it, especially with 4 boys year round USA Swimming. Recommend Swim Log to everyone on the team so far…. Thanks and keep up the good work!" -- Matt, parent

Future updates are based on YOUR input! Tell us what you'd like to see next!
- New "default date" option for entering new times
- Swapped + and Edit buttons
- Added + button on graph
- Updated bump graphics
- New "bundles" of time standards now supported - 2012 coming soon!
- Fixed bug causing app to crash for some non-US users
Ratings and Reviews
SUPER APP.
The next couple months will be interesting, the USA Motivational times are changing this year and I'm wondering if Swim Log will create it. If not, could they make it so we can create the standards ourselves rather than abandon the people who bought into it and still think it's the best designed program out there. iSwim is nice, but far too complicated and the displays are too busy. DeckPass is good, but you don't have the option to enter live times and get the swim level immediately (at least until the beginning of the 2013 swim season you can with swim log). The On Deck app is tied to the team using the Team Unify management system (paid service, thus the free app). Don't leave us stranded. Thanks!
Slightly Impressed
I was so excited that I didn't have to make up a spreadsheet to record top times. That I could have it right on my phone...show my swimmers at a meet, on the bus, at practice, whenever and not search for the sheet. However, it's time for you to do an update to your software. The keypad feature to enter times is skewed after entering just one time. It's unusable. Secondly, the "bump" feature does not work. It should be a simple sync from iPhone to iPad. Nothing cumbersome or time consuming. Actually, it should be all Cloud related. Please update. This is a really cool app and I think more coaches/parents and swimmers would use it because it's very easy and developed quite well. It just needs tweaking.
Was a good app
Was a good app, but I can't enter times anymore. Every day that I open the app I can enter a time just fine, but when I try to enter the next (and subsequent) time, the number key pad is skewed and you cannot enter a 0 in any time, which makes unusable. I've used this app since 2010 and have all my kids times in it. I thought mine was just being glitchy, so I told a friend about it, she paid $4.99 and hers does the same thing. Please fix the time entry even if time standards aren't updated, I can look those up, but this glitch sends me back to pencil and paper
Information
Seller

Winston Rast

Size

5.9 MB

Category

Compatibility

Requires iOS 4.2 or later. Compatible with iPhone, iPad, and iPod touch.

Age Rating

Rated 4+

Copyright

© 2011 YourSwim.com

Price

$4.99

In-App Purchases

2011 USA Jr Nationals

$0.99

2012 USAS National Standards

$1.99

2012 Olympic Trials

$0.99
Supports
Family Sharing

With Family Sharing set up, up to six family members can use this app.