1112 episode 01 HD
By Agharta Studio
This app is only available on the App Store for iOS devices.
Description
1112 episode 01 is the Pilot of the world first episodic adventure game exclusive to the iOS devices.

-----
Dutch Game Awards 2011: Best Euro Indie Award!
-----
iPhone version reviews:
-----
HIGHLY RECOMMENDED - 4.5/5 - 148apps.com - "Wonderfully designed visuals and sounds, and a fun story."
-----
SILVER AWARD - 8/10 - pocketgamer.co.uk - "Because of its phenomenal presentation and narrative sophistication, 1112 deserves praise."
-----
9.5/10 - ifonereviews.blogspot.com - "The dedication put into this game is evident."
-----
9/10 - iphoniacs.fr
-----
8/10 - touchgamers.de
-----
4/5 - iphonegamenetwork.com - "1112 is a very impressive and well made game."
-----

Louis Everett is leading a quiet life and minding his own business as the most average middle class citizen. He lives with his beautiful but rather nosy wife in the peaceful Jalonsville New jersey.

Take a journey to explore this intriguing mystery and discover the reasons behind his constant headaches and strange dreams.
Meet a bunch of colorful characters, dive into bizarre situations until an unpredictable event occurs and turns everything upside down!

FEATURES:

- Advanced graphical design and artistic direction
- 15 larger than life environments
- 8 characters
- Various puzzles
- An incredibly responsive Multi-Touch user interface
- Original score
- Elaborate interactive narrative
- Totally redesigned game engine

-----
1112 episode 02 HD available for iPad!
1112 episode 01 HD available for iPad!
1112 episode 02 available for iPhone/iPod touch!
1112 episode 01 available for iPhone/iPod touch!

-----
Become a fan on Facebook: facebook.com/1112game
Follow us on Twitter: twitter.com/aghartastudio
YouTube: youtube.com/user/aghartastudio
What's New in Version 1.1.0
- localized in German, Italian
- more flexibility to take the first photo using the cellphone in the game
iPad Screenshots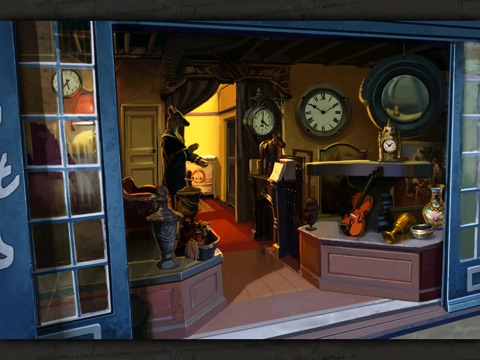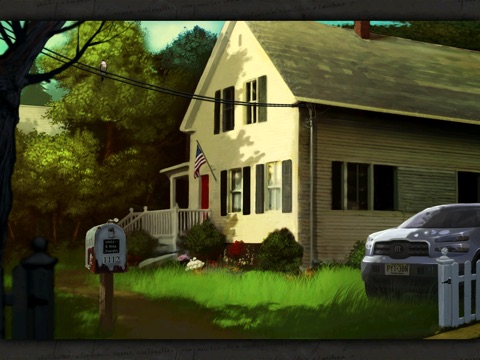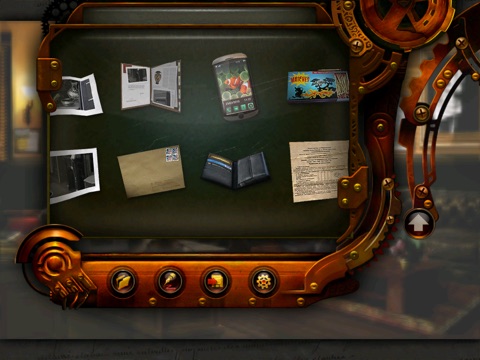 Customer Reviews
Pretty But Lazy
Don't let 1112's pretty looks fool you. While the game looks great on the new iPad screen, at its heart it's a miserable experience. Beyond its unlikeable cast of characters, dull plot (you spend all of episode one running errands only to have it end just as something interesting happens), and arbitrary dialogue (which is also wrought with spelling errors), 1112 is simply a bad adventure game.

What was the plight of many an adventure game a decade ago is also present here. Puzzles with questionable logic are all too common. If you're lucky, the task set before you will only involve tedious backtracking. For the most part though, the player will have to scour screens full of cluttered assets (where-in protagonist Johnny Depp from "The 13th Gate" quips sadly about each one) before ultimately finding the solution in the least likely place imaginable.

If there's anything working in 1112's favor, it's both its art and its brevity. The first episode can be completed in about an hour, but it's an hour you wish you could have back. If you're looking for a quality adventure game experience, looking to the titles available from TellTale Games. Both Puzzle Agent and Sam & Max are far more worthy of your time and money.
Issues with Controls, Puzzles, and Ladies
First off: it's a gorgeous game. The art is gorgeous, the music is gorgeous, and the story (for the most part) is gorgeous.

There are several issues which plague the game, however.
1) The game does not explain its controls well, and as the iPad controls are different than the iPhone controls, using a walkthrough does not help.
2) The puzzles are sometimes very non-sequitur, and there weren't hints on how to continue if you were stuck. Louis is a bratty man child and is of no help when it comes to solving puzzles. I frequently would get frustrated when he would say things like, "I'd never do that!" and then when some part of the puzzle was unlocked Louis would be more than happy to do things that he flat-out refused before. It would be more helpful if he said, "Maybe I should do X first..."
3) Like a lot of games before it, the only two female characters are treated like props or objects, and it made me very uncomfortable. There's a certain point in the game where you have to snap a lewd photo for someone, and I felt like if the person who you are taking it of was a man, this mechanic would not be in the gameplay at all. It was unnecessary and made me feel, as I do in many games, that females are just objects to do chores or ogle at.

I hope that the next installments are better, and choose to have less non-sequitur puzzles and more awesome characters! For now, this game was so-so for me, but intriguing enough to play more.
Horrible controls, terrible writing, too short.
I have been trying to figure out the controls for this game for a LONG while. Every instance of help online speaks of buttons in the user interface that the developers have removed from the iPad version of the game. SInce there are hundreds (and that's not an exaggeration) of items on each screen to interact with, you'll find yourself tapping all over the item you want to interact with, and getting things like the wall behind it, the minute tools surrounding it, and once you get the right item in your inventory, you cannot use it. There is no "use" button, no map button, no interaction buttons at all. This kind of interface CAN work (see LucasArts games such at Monkey Island for a good example), but this game is impossible. Badly programmed, badly written, and too short.
I downloaded this game for free, and I still feel that I was ripped off.
View in iTunes
$6.99

Category:

Games

Updated:

Mar 16, 2011

Version:

1.1.0

Size:

103 MB

Languages:

English, French, German, Italian

Seller:

Agharta Studio
Compatibility: Requires iOS 3.2 or later. Compatible with iPad.
More iPad Apps by Agharta Studio