iWrestling ver All Japan Women's Pro-Wrestling /Apr 2nd 1993
By JAPAN CABLE TELEVISION, LTD.
This app is only available on the App Store for iOS devices.
Description
You can review the profiles of participated wrestlers, explanation of signature moves and not to mention the matches.
Further more, wallpaper for iPhone .

*****MAJOR FUNCTIONS*****
・Pro Wrestling Matches Video
・Technique/Maneuver Description, Technique/Maneuver Video under supervision
・Wrestlers Profiles
・Wall Paper

*****CONTENTS*****
When you talk about long history of Women's Pro Wrestling, you should not exclude All
Japan Women's Pro-Wrestling. (Zenjo). Its 25th year anniversary event is called ALL STAR DREAMSLAM-Zenjoism Explosion!. It finally became available as iPhone App.

This is the best event of competition among various promotions created unprecedented
boom of Women's Pro Wrestling.
Fans are still talking about the first All Star event in history took place at Yokohama Arena
on April 2, 1993.
All Japan Women's Pro Wrestling, JWP, LLPW, FMW competed each other representing
promotions. Beat or get beat. Fans were excited to the battle that cannot be defeated and
has no mercy.
The legendary impression and excitement is coming back.

The exhibition match of Chigusa Nagayo and Devil Masami who still highly influencing to
the world of Women's Pro Wrestling.
Ozaki and Cutie who changed the image of JWP with nonstop fierce battle faced two
Inoues.
Fighting monster Aja & Bull who terrify opponents had a sensational match against LLPW's
Harley & Eagle.
Kansai and Hotta who started Women's Pro Wrestling career at the same time had a single
match realized after 8 years of many complications.

A fierce and bloodshed match. Akira Hokuto received a title Dangerous Queen after the
match against so called Mr. Women's Pro Wrestling, Shinobu Kandori and they staked their
pride each other.
Countdown for date change occurred naturally during the match. Legendary event ended
with match of growing Yamada & Toyota versus Combat & Kudo that is a battle staking
each promotion's willpower.

Women's Pro Wrestling App is finally become available that fans dream of and both fans for long time
and new to be fan can enjoy.

ALL STAR DREAMSLAM-Zenjoism Explosion!
April 2nd 1993
Kanagawa Yokohama Arena

--1st Match--
Memorial Super Fight Exhibition Match
Devil Masami(JWP)
VS
Chigusa Nagayo(Crash Gals)

--2nd Match--
Heat Up The Shining Stars
Takako Inoue
Kyoko Inoue
VS
Mayumi Ozaki
Cuty Suzuki
(JWP)

--3rd Match--
Mega Monster War
Harley Saito
Eagle Sawao
(LLPW)
VS
Aja Kong
Bull Nakano

--4th Match--
Full Power Fate Fight'93
Dynamite Kansai(JWP)
VS
Yumiko Hotta

--5th Match--
Dangerous Queen Match
Shinobu Kandori(LLPW)
VS
Akira Hokuto

--6th Match--
The Zenjoism Dream Winning Road
Combat Toyota
Megumi Kudo
(FMW)
VS
Toshiyo Yamada
Manami Toyota




Created by RIKIDOZAN OB
Distributed by JCTV
What's New in Version 1.0.1
fix bug
iPhone Screenshots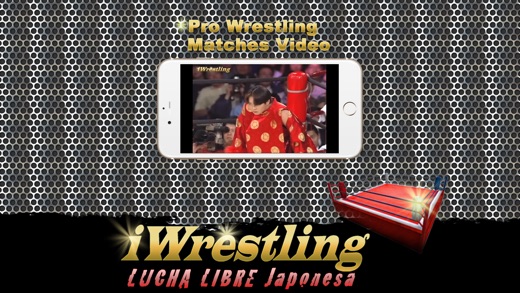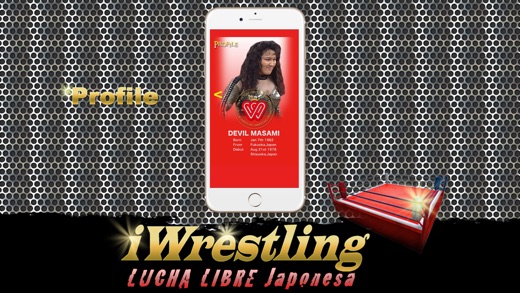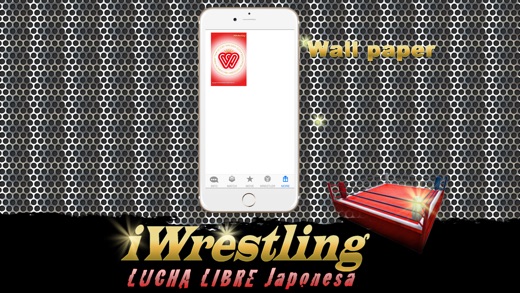 View in iTunes
$6.99

Category:

Entertainment

Updated:

Apr 08, 2016

Version:

1.0.1

Size:

675 MB

Languages:

English, Japanese

Seller:

JAPAN CABLE TELEVISION, LTD.
Compatibility: Requires iOS 7.0 or later. Compatible with iPhone, iPad, and iPod touch.