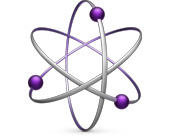 Play the Songs in Your Library That Go Great Together with Genius
Hear your library like never before while you uncover favorites old and new with Genius. When you turn on Genius, information about your library, such as play counts, ratings, and song names are anonymously sent to Apple. That information is then combined with other Genius user information to find the songs that you'll love. You can always stop sending this information at any time, by simply turning off Genius.
iOS 8 and Later
To have Genius make a playlist, first open the Music app, then tap Playlists, then Genius Playlist. Now select the song you wish to be the inspiration for that playlist and Genius will take care of the rest. You can also create a Genius playlist from a song you are listening to by tapping Create on the Now Playing screen.
Mac or PC
Turning on Genius is as easy as selecting Turn on Genius from the Store drop-down menu in iTunes. iTunes gives you two different ways to experience Genius—if you have a specific track in mind, Genius can create a playlist of songs similar to it, and if you can't decide, all you need to do is select Genius Shuffle, and it will take care of the rest.

To create a Genius playlist, select the arrow next to a song from your library and select Start Genius. To use Genius Shuffle, select it from the Controls drop-down menu.