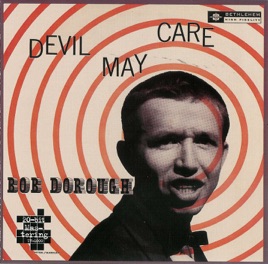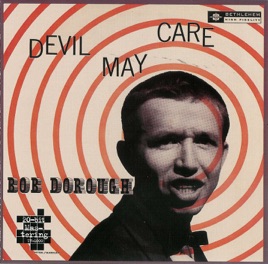 | | TITLE | TIME | PRICE |
| --- | --- | --- | --- |
| | | 4:19 | $0.99 |
| | | 2:55 | $0.99 |
| | | 2:40 | $0.99 |
| | You're the Dangerous Type | 4:20 | $0.99 |
| | | 4:07 | $0.99 |
| | | 3:25 | $0.99 |
| | | 4:56 | $0.99 |
| | | 3:00 | $0.99 |
| | | 2:55 | $0.99 |
| | | 2:52 | $0.99 |
| | | 4:02 | $0.99 |
| | | 3:16 | $0.99 |
| | Yarbird Suite (Alternate Take) | 5:15 | $0.99 |
13 Songs

℗ © 2011 Verse Music Group LLC. All rights reserved. Unauthorized reproduction is a violation of applicable laws. Manufactured by Verse Music Group LLC, 134 West 25th Street 5th Floor NY, NY 10001
Customer Reviews
Great album, great buy, fantastic singer
Bob Dorough is better known for his kids music, Schoolhouse Rock songs, but as a jazz vocalist, he is an original. He has amazing song choice, unmatched styling, and brings a great perspective to each song. He is one of my favorite singers along with Blossom Deary, Ella, Nina Simone, and Eddie Jefferson.
Three, is a magic number...
A man and a woman had a little baby...now they've got three....3, 6, 9, 12, 15, 18, 21, 24, 27, 30....
About Bob Dorough
Although neglected and underexposed most of his life, Bob Dorough is an adventurous, risk-taking master of vocalese (the process of writing and singing lyrics to instrumental jazz solos) and scat singing who has directly or indirectly influenced Mark Murphy, Michael Franks, Mose Allison, and Kurt Elling. The Arkansas native started out on piano in the 1940s, then took up singing in the early '50s (when he played for boxer Sugar Ray Robinson, an entertainer at the time). From 1954-1955, Dorough lived in Paris, where he recorded with singer Blossom Dearie. The improviser launched his own recording career when he signed with Bethlehem in 1955 and recorded the excellent Devil May Care, which introduced the defiant title song and lyrics to Charlie Parker's "Yardbird Suite." But sadly, he recorded only sporadically after that. In 1962, Dorough co-wrote "Comin' Home Baby" (a hit for Mel Tormé) with Ben Tucker, and in 1966, he recorded his second album, Just About Everything, for Focus. In the early '70s, he began writing and directing the series of educational children's TV programs, Schoolhouse Rock. Though instructional material became his bread and butter, Dorough recorded obscure jazz dates for 52 Rue East, Orange Blue, Pinnacle, Boomdido, Laissez-Faire, and other tiny labels in the 1970s and 1980s. In 1997, a 73-year-old Dorough received some long-overdue attention from a major label when the Capitol-distributed Blue Note released Right on My Way Home. Too Much Coffee Man followed in the spring of 2000. His Sunday brunch residency at New York's Iridium club culminated in 2004's live offering Sunday at Iridium and, at a sprightly 82 years of age, Dorough traveled to England for a series of live dates. The tour culminated in a recording session that spawned the charming Small Day Tomorrow album in 2006. ~ Alex Henderson
ORIGIN

Cherry Hill, AR

BORN

Dec 12, 1923