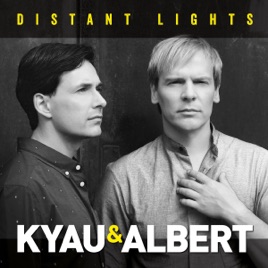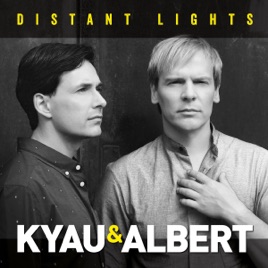 | | TITLE | TIME |
| --- | --- | --- |
| | | 3:53 |
| | It's Always Been You (feat. Adaja Black) | 4:29 |
| | | 4:54 |
| | | 3:22 |
| | Kyau & Albert & Stoneface & Terminal | 3:54 |
| | Calming Rain (feat. Maria Nayler) | 4:36 |
| | | 3:45 |
| | | 4:41 |
| | Let the Thunder In (feat. Neev Kennedy) | 5:00 |
| | | 3:34 |
| | | 3:14 |
| | A Million Different Stars | 3:38 |
| | | 2:17 |
| | Distant Lights (Non-Stop Play) | 50:25 |
16 Songs, 1 Hour, 41 Minutes

℗ 2015 Euphonic
Love it!!!
K&A did it again!! Coming back with such unique new fresh sound for 2015 but keeping it classic K&A style. Love the album. 👍💜✌️
😳
K&A.... 'Nuff said & had a beautiful guess mix on ABGT 116... Simply gorgeous...
Hell Yes!
Just saw this in the "New from your Artists" Section of iTunes. I love these guys. Also, that last song, fantastic, but it ended so suddenly. It sounds like you guys would be great at making deep house.