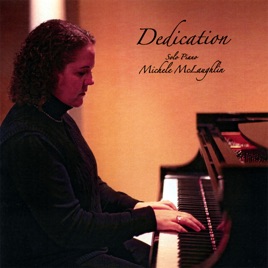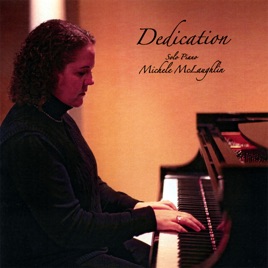 | | TITLE | | TIME |
| --- | --- | --- | --- |
| | When You Were Still Around | | 3:15 |
| | | | 2:25 |
| | Drifting Through Antiquity | | 4:03 |
| | | | 4:11 |
| | | | 2:46 |
| | | | 2:56 |
| | | | 2:08 |
| | | | 4:53 |
| | | | 2:14 |
| | | | 3:14 |
| | A Sad & Sorrowful Goodbye | | 4:48 |
| | | | 4:09 |
| | | | 2:19 |
| | | | 2:20 |
14 Songs, 45 Minutes
Released:

Dec 4, 2007

℗ 2008 Michele McLaughlin
Ratings and Reviews
wonderful!
I have listened to a lot of piano pieces but Michele exceeds a lot of the ones I've heard. You can see her heart in each song. I'm surprised that more don't know more about her. What a rich kept secret!
It doesn't hurt that she looks just like my daughter at the piano!
Absolutely Beautiful
I heard "Drifting Through Antiquity" on Pandora and I immediately went to iTunes to buy the song. In the process I went ahead and bought the whole album. Absolutely beautiful! She is a fantastic pianist and is truely an artist!
About Michele McLaughlin
A self-taught pianist and composer with a delicately facile style, new age keyboardist Michele McLaughlin played the instrument as a kindergartener. Inspired by a performance of George Winston's she saw at just eight years old, she applied herself to learn his tunes by ear and eventually began writing her own pieces. She released her first album, the tranquil Beginnings, in 2000. After positive feedback, she composed 16 songs in four months for her second release, Elysium. Over the next few years, she composed, performed, and self-released 2002's The Journey, 2003's A Change of Color, 2004's The Beginning of Forever, and the next year's After the Storm, before releasing Reflections 2000-2005: The Best of Michele McLaughlin. The collection was followed by 2006's Christmas Plain & Simple, and Dedication in 2007. Around this time, she committed to being a full-time musician and began performing and touring regularly. A Celtic Dream arrived in 2008, and 2010 saw Out of the Darkness and Christmas Plain & Simple II. Breathing in the Moment was released in 2012, followed by 2013's Waking the Muse. 2015's Undercurrent debuted at number five on the Billboard New Age Albums chart. ~ Marcy Donelson