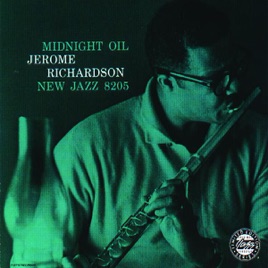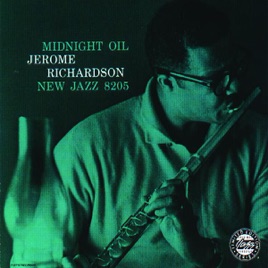 | | TITLE | TIME |
| --- | --- | --- |
| | Jerome Richardson | 6:55 |
| | Jerome Richardson | 5:10 |
| | Jerome Richardson | 5:14 |
| | Jerome Richardson | 10:43 |
| | Jerome Richardson | 7:18 |
5 Songs

℗ 1992 Fantasy, Inc.
About Jerome Richardson Sextet
Jerome Richardson was always a talented jazz improviser coming out of the bop tradition, displaying individuality on each of his reeds. But because he spent most of his career as a studio musician, he often maintained a low profile in the jazz world. Richardson started on alto when he was eight, was playing in public by the time he was 14, and later attended San Francisco State College. The years 1942-1945 were spent in the military, often working in a dance band led by Marshall Royal. He picked up experience playing with the bands of Lionel Hampton (1949-1951) and Earl Hines (1952-1953) before moving to New York. Richardson freelanced throughout the 1950s, gigging with Lucky Millinder, Cootie Williams, Oscar Pettiford, Chico Hamilton, Gerry Mulligan, and Gerald Wilson, among others. He toured Europe with Quincy Jones' ill-fated Free and Easy orchestra during 1959-1960 and was the lead altoist and soprano with the Thad Jones/Mel Lewis Orchestra from 1965-1970. After he moved to Hollywood in 1971, Richardson primarily worked as a studio musician, often for Quincy Jones, although he resurfaced as a jazz player on an occasional basis. Richardson led a pair of sessions for New Jazz in 1958-1959 (during which he played tenor, flute, and baritone) that were reissued in the Original Jazz Classics series, and was on many sessions in the 1950s, including dates with Kenny Burrell. Further dates were made as a leader for United Artists (1962) and Verve (1967), by which time he was also playing soprano; the latter features his original tune "Groove Merchant." Richardson resurfaced as a session leader on the 1997 TCB release Jazz Station Runaway, also featuring pianist Dave Hazeltine, guitarist Russell Malone, bassist George Mraz, and drummer Lewis Nash. Jerome Richardson died June 23, 2000 in Englewood, New Jersey at the age of 79.
ORIGIN

Oakland, CA

BORN

Nov 15, 1920