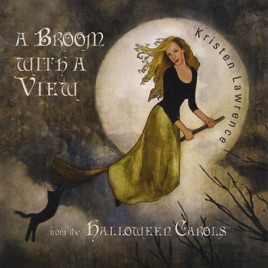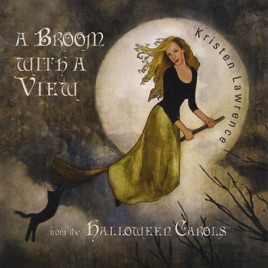 | | TITLE | | TIME |
| --- | --- | --- | --- |
| | Mostly Ghostly - Entrance Music | | |
| | | | |
| | Souling Song - All Hallows Version | | |
| | Souling Song - Samhain Version | | |
| | | | |
| | | | |
| | Sleeping Dust ("The Death Lullaby") - Ashes to Ashes Version | | |
| | | | |
| | | | |
| | A Broom With a View - Instrumental Version | | |
| | Cats In the Catacombs - Instrumental Version | | |
| | Vampire Empire - Instrumental Version | | |
| | Mostly Ghostly - Exit Music | | |
13 Songs, 1 Hour 7 Minutes
Released:

Sep 21, 2009

℗ 2009 Vörswell Music
Ratings and Reviews
Great stuff!
Great stuff. Puuurrrrfect October carols. Wooaaaahahahaha. Love her other stuff as well! Hollywood should pick this stuff up. Would love to see/hear this on the big screen.
This is the most unique Halloween music that I have ever heard!
This is the most unique Halloween music that I have ever heard! These Halloween Carols are nothing less than fantastic. These songs will appeal to all ages from small children to seniors. Brace yourself when you first listen – These songs are not at all what you expect. Great music with amazing vocals. You will catch yourself playing these tunes over and over. Great for Halloween parties.

Larry McKenzie
The Halloween Network

Best Halloween Music Ever!
I've been listening to Kristen's music for a few years now. It tastes delicious - like candy apples from a Fall Carnival. It is hauntingly beautiful and it always puts me in the mood, not only for Halloween, but for the entire Fall season. She is an amazing lyricist and her music is appropriate for Halloween fans of all ages. My children enjoy "Flappy Bat" and also "Cats in the Catacombs", which features special lyrics by Kristen's cat, Molly. "Souling Song" is my personal favorite; I can almost feel the spirits dancing in glee to it! We listen to Kristen's music year-round. If you like the feeling of crisp, chilly Autumn air, the sounds of Fall leaves crackling during long walks or the smell of yummy pumpkin pies then you will truly enjoy the music of Kristen Lawrence!