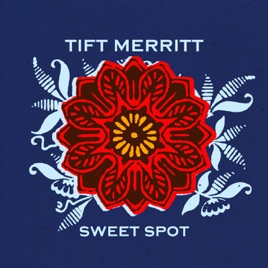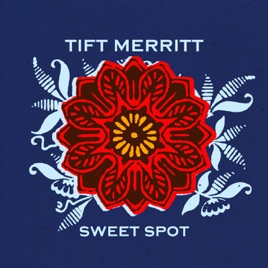 | | TITLE | TIME |
| --- | --- | --- |
| | | 3:00 |
| | | 3:43 |
| | | 3:13 |
3 Songs, 9 Minutes

℗ 2012 Bramble Rose Recordings
Customer Reviews
A beautiful voice
I love Tift Merritt's music..a beautiful voice and these songs sound amazing. Why isn't this kind of music on the radio? This blows Katy Perry and her ilk out of the water.
great voice less twang
Would be so much enjoyable without the twang of the guitars or whatever it is, but have always loved her voice.
About Tift Merritt
Singer/songwriter Tift Merritt seemingly appeared out of nowhere in the spring of 2002 with her acclaimed debut album, Bramble Rose, but as is often the case, this triple-threat artist -- a gifted singer, superb songwriter, and skillful guitarist -- actually has plenty of experience under her belt. Born in Houston, Texas in 1975, Merritt's family moved to North Carolina when she was young and she's lived there ever since. Merritt first developed an interest in music when she was a child and learned to sing harmonies with her father, who had dabbled in folk music in his younger days; in her early teens, she picked up a guitar and her dad taught her her first four chords. While Merritt was drawn to the rebellious spirit of punk and indie rock, she felt a greater emotional connection with more acoustic-oriented artists, particularly Joni Mitchell (Merritt once told a reporter, "I went through a Joni Mitchell phase -- and all girls go through a Joni Mitchell phase; if any girl tells you she never did, don't believe her."). Hearing Emmylou Harris' album Quarter Moon in a Ten Cent Town opened Merritt's ears to roots music and she soon began to immerse herself in North Carolina's active alt-country scene. Merritt began appearing on a semi-regular basis with the band the Two Dollar Pistols, singing duets with lead singer John Howie and playing rhythm guitar; she eventually appeared on a seven-song EP of classic country covers the group released in the fall of 1999. Looking for a vehicle for her own songwriting, Merritt had formed a band called the Carbines in 1998 with drummer Zeke Hutchins, guitarist Greg Reading, and bassist Jay Brown; the band soon became a fixture on the North Carolina club scene and released a well-received 7" single.

Between the Carbines and the Two Dollar Pistols, Merritt was becoming a popular figure in the North Carolina roots music community, and in early 2000 Merritt and the Carbines seemed poised to sign a contract with Sugar Hill Records. The deal fell through at the last minute, but when Merritt won the Chris Austin Songwriting Contest at the annual 2000 Merlefest Music Festival, it sparked a new round of interest in her work. Fellow North Carolina native Ryan Adams brought Merritt to the attention of his manager, Frank Callari, and he began shopping a record deal for her; when he was hired as an A&R executive for the Universal-distributed roots music label Lost Highway, Merritt became one of his first signings. (While Merritt was signed as a solo act, she's continued to use the Carbines as her backing band, both for live shows and for the recording of Bramble Rose.) Her debut album was released to enthusiastic reviews in June 2002. The George Drakoulias-produced Tambourine appeared two years later, followed by Another Country in 2008, and the live Buckingham Solo in 2009, both on Fantasy Records. Traveling Alone, recorded in Brooklyn and featuring guest spots from Marc Ribot, Andrew Bird, and others, appeared in the fall of 2012. Merritt teamed up with classical pianist Simone Dinnerstein for a unique collaborative project, the 2013 album Night, in which they performed a variety of pop, folk, jazz, and classical pieces. Merritt also collaborated with Andrew Bird in his group the Hands of Glory, appearing on their 2014 album, Things Are Really Great Here, Sort Of.... In 2017 Merritt released her seventh studio album, Stitch of the World, produced by Sam Beam of Iron and Wine. ~ Mark Deming
ORIGIN

Houston, TX

GENRE

BORN

January 8, 1975