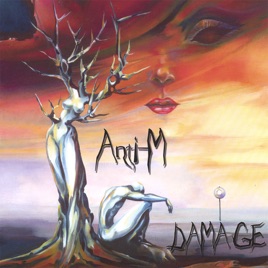 | | TITLE | TIME |
| --- | --- | --- |
| | | 4:49 |
| | | 3:09 |
| | | 4:45 |
| | Deep (Channeling Tori Amos) | 5:25 |
| | | 6:40 |
| | | 4:56 |
| | | 3:50 |
| | | 4:07 |
| | | 4:11 |
| | | 4:43 |
| | | 1:53 |
| | | 3:48 |
| | | 2:11 |
| | | 0:58 |
| | | 5:45 |
| | | 7:05 |
| | | 4:54 |
17 Songs, 1 Hour, 13 Minutes

℗ 2008 Topographic Productions
Customer Reviews
A new and updated sound of the 21st century
Tommy T. of Cyberage Radio/DSBP Records sent this to the band and I am posting it here with his permission:
This is the 3rd full length by the Californians ANTI-M. With a much different approach on this one than the previous 2, the band really knows how to mix up styles from past and present. With the experienced talent of John Moseley on guitars, this has some great riffs and solos and done in a more "progressive rock" way which works well with the synthetic backdrop and lush atmospheres on some tracks. Theres some really cool instrumentals that are very "prog. rock with a new and updated sound of the 21st century". Barbara Moseley provides the strong and melodic female vocals which are the majority here. Standout tracks include "let u in" which can appeal to the more electronic/gothic rock crowd, and "damage", "deep" "damage in the dream" and "rage" all have a catchy/melodic sound to them as well. "Rose of love" has a harder "wedge" sound to it, and works great in the diversity of the album as well. Its a very enjoyable listen and doesn't bore for one moment...theres some slower tracks, and some uptempo rockers, and overall some nice variety that fans of newer and older rock/ new wave can enjoy."
CD Review by Tommy T.(Cyberage Radio/DSBP Records) POSTED WITH PERMISSION
Little Things Mean A Lot
This is a very cool album. The production is solid, all the songs grab and hold my attention, and there are several songs in particular that I think are very strong. Two songs co-written by Santa Barbara chanteuse Barbara Moseley were particularly resonant and stayed with me: "Let U In" and "Little Things." I think "Let U In" has some serious radio potential, and her vocals throughout the album are impressive. Also, some excellent guitar work on the album and, to my ears, a different feel than some of Anti-M's earlier material. I really like the different layers of ambient sound and interesting keyboard patches throughout the disc, as well as some very cool vocal effects. Great artwork, too! All in all, definitely worth picking up.
Gothic Symphonic Industrial Darkwave Metal Pop Rock................Or a bit of them all
Without a doubt this album is fantastic. In fact I purchased the album just because I like the song RAGE so much that I figured the rest of the album had to be good if the band could pull off a song like that. So what did I find on the album? Bits of Lacuna Coil (DAMAGE), Evanescence (SHIVER), Within Temptation and Nightwish (RAGE) and influences I can hear from so many others like Leaves Eyes, Conjure one and even Depeche Mode.

But to be honest, this album has it's own sound. It really doesn't sound like any of those artists. And every song seems to have a slightly different style. WIth most of the album featuring female vocals (Rage, Deep and Damage in the dream being the most powerful performances) there are male vocals here as well. One that sounds a lot like Bowie and the other is darker and more processed. The Dreamside is the most similar artist I could think of if I had to put it up for direct comparisons but even that is reaching.

Musically a very cool album. Very dark. It isn't really hard enough to be metal, and it isn't really symphonic. I would classify it as Gothic or Darkwave but with a few songs with a softer edge.

It was worth it for RAGE.