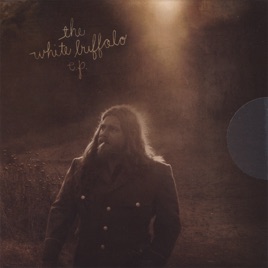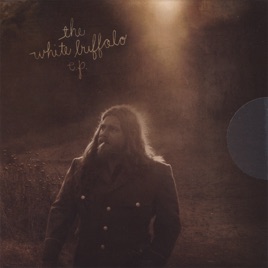 | | TITLE | | TIME |
| --- | --- | --- | --- |
| | Where Dirt and Water Collide | | |
| | | | |
| | | | |
| | | | |
| | | | |
| | | | |
6 Songs, 19 Minutes
Released:

Sep 5, 2005

℗ 2005 The White Buffalo
Ratings and Reviews
Originality!
Dude c'mon in this day and age there are few who rock. This dude comes out all haggard looking with an acoustic guitar and this amazing voice and rocks it. Buy it and his old one.
solid music in a world full of crap!
This guy came out of the surfing scene in so. california and is just amazing. I've seen him live a bunch of times and puts on one of the best shows I've ever seen. If you like quality folk-rock, with good lyrics and an amazing voice then you should definitely check it out. He's also got an old album available that's as good, if not better called "Hogtied like a Rodeo."
single fin yellow
If I am not mistaken, this enigamatic gentleman is responsible for some of the most memorable pieces in the soundtrack to SFY.

Lovely.
About The White Buffalo
The White Buffalo is the project of earthy, Oregon-born and Southern California-raised singer/songwriter Jake Smith, who grew up listening to punk bands like the Descendents and the Circle Jerks and didn't pick up a guitar until age 19. During his college years in the Bay Area, he began writing and performing his own songs, hitting upon the White Buffalo name as one of several suggestions from his friends that he drew out of a hat. Smith's debut album, Hogtied Like a Rodeo, arrived in 2002, and he followed it three years later with The White Buffalo EP, which was produced by Eels' Koool G Murder. Released in 2008, Hogtied Revisited found Smith re-recording his first album in a friend's bedroom. Gigs with artists including Gomez, Ziggy Marley, and Donavon Frankenreiter, and in locales as widespread as Japan and Australia spread the word of mouth about the White Buffalo. When pro surfer Chris Malloy heard Smith's music, he included the song "Wrong" in his movie Shelter, and White Buffalo tracks later appeared on the TV shows Sons of Anarchy and Californication. The 2010 EP Prepare for Black & Blue brought Smith to the attention of Unison Music, which signed the White Buffalo; the label's heads, Bruce Witkin and Ryan Dorn, also co-produced 2012's full-length Once Upon a Time in the West, featuring the talents of drummer Matt Lynott and bassist Tommy Andrews. It also placed on several Americana charts. Shadows, Greys & Evil Ways, a much angrier, prophetic and political concept album that was issued in 2013.

The recording was greeted with wide acclaim and it made Smith restless. Eager to alert new fans to what he'd done before and revisit a work terrain he felt was imperfect, he re-recorded Hogtied Like a Rodeo as a much rowdier, rocking, honky tonk album. Hogtied Revisited was issued in 2014.

Smith's work has always been marked by characters who experienced the darker, hard-bitten aspects of what life had to offer. He began working with Dorn and Witkin again in 2015 on a series of new songs revolving around such real or imagined people in dire circumstances. Entitled Love & the Death of Damnation, its music drew on country, blues, folk, and gospel sources. Released in August, the album placed on various charts. ~ Heather Phares