AppStart for iPhone
By AppAdvice.com
This app is only available on the App Store for iOS devices.
Description
The first app to download on your iPhone: An app starter kit with all the essential apps you'll ever need.

AppAdvice.com welcomes you to AppStart: A fun, interactive magazine about your iPhone & apps! And it's oh so pretty!

AppStart takes a fresh and fun approach to teach the average Joe (or insert your name here) how to become more familiar with his iPhone and apps. NO THIS IS NOT A BORING MANUAL. We'll fill you on the basic things that everyone should know, and then get you started with the best apps for you.

Throughout the app you'll find special sections giving the apps you need to turn your iPhone into a specific kind of tool, or giving a list of the essentials apps for certain types of users. If you see something that sounds interesting to you click it! We'll give you the exact set of apps to download and you'll be on your way, no need to scour the top charts in the App Store.

This app starts out pretty basic, but by the time you get to the end you'll be performing all the tricks that truly make the iPhone "magical." Oh, did we mention that you're going to have fun doing it. We love the iPhone and what we love even more is watching each person get the most out of it.

Who is AppAdvice.com?

AppAdvice.com is obsessed with finding the apps that YOU care about. Every single day our team of app enthusiasts creates 30+ articles to keep readers up to date with the cluttered App Store. We teach readers the best apps that come out each day, review the hottest apps to determine if they are worth their price tag,and even give daily recommendations of apps on sale worth downloading.

Above all, our favorite thing to do is create customized applists and appguides for our readers. You'll see examples of these throughout AppStart. We constantly produce and update lists that are perfect for every kind of iPhone user. If you're teacher, a movie buff, or just someone looking for a good weather app AppAdvice.com can quickly and easily tell you the apps that you need. Please enjoy AppStart and then if you like what you see download our AppAdvice app to get daily updates, or visit us online at http://appadvice.com
iPhone Screenshots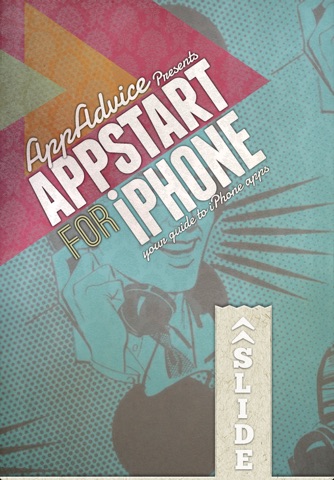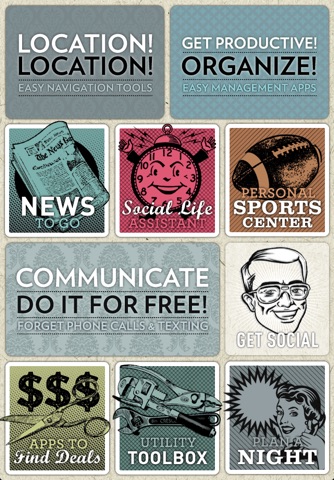 Customer Reviews
Wonderful App Resource for Finding Excellent Recommendations! 😍💕📱
This app along with app advice, and appsgonefree are by far the the #1 apps for finding any type of app you could want. I have tried several different ones and these are truly the only ones you could need. They have great recommendations, and they truly deliver. Clean interface & great speed. There are a few others out there that are worth trying as well but these are the ones I have had installed on my phone since day one. Trust me you won't be disappointed. I have found countless apps by these wonderful apps that were amazing. I would also like to note that appsgonefree has saved me hundreds and hundreds of dollars on great apps. You can't go wrong :) HIGHLY RECOMMEND!! 😍💕📱 😍💕📱
This is a Wonderful App.....but?!?
So developers for AppStart....will this app be upgraded for IOS 11?!? There is a part of me that wishes this app would keep the same style & format because it looks super cool with the retro look. A good part of why I kept this app so long is because it's a reminder of how apps started off in the beginning days and how much I appreciated the retro looks & styles. These days everyone thinks they have to "follow the crowd" instead of standing out with something neat & cool like this app. I actually miss the 3D style app icons. These "flat icons" are boring & have no dimension to it. Anyway, I hope AppStart will update for IOS 11 and not take away the nice design & colors of this app. If they do & it looks ugly, I guess I'll have to delete it, Lol. But for now, thanks for a cool app!👍🏾
Most useful app ever!
I LOVE this app! I originally got it to learn how to use the iCloud (which it explains better than anything I found online or from apple) and discovered TONS of great new apps I never knew were out there.. And I'm always in the app store. The apps are quality, free or moderately priced, it explains the apps and how it will help
you, and there's so many categories.. I've been on it for days!

One improvement I would suggest is the artist category I've been searching for apps to help artists that work away from the iPhone and found some figure apps for drawing, painting guides, etc. And it would be great to see the best of them in there
View in iTunes
Free

Category:

Reference

Released:

Jan 04, 2012

Version:

1.0

Size:

13.9 MB

Language:

English

Seller:

App Advice
Compatibility: Requires iOS 5.0 or later. Compatible with iPhone, iPad, and iPod touch.
More iPhone Apps by AppAdvice.com