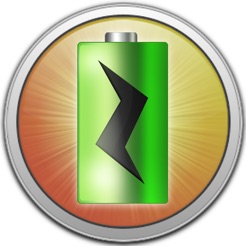 Description
BatterySqueezer throttles selected resource hungry applications when in the background. This can reduce their CPU load which many users find beneficial.

HOW DOES IT WORK?
Applications, especially internet browsers, can put a heavy load on your system by demanding processing power even if they are running in the background.
BatterySqueezer throttles Flash animations, videos, advertisements and virtually everything that your browser runs when it is in the background.

When you visit webpages which have flash animations, videos or JavaScripts running, or you have many open tabs in your browser, it can take a substantial amount of CPU processing power. BatterySqueezer can reduce this load significantly when you switch to another app.

BatterySqueezer currently throttles: Safari, Chrome, Firefox, Opera and their plugins including Flash, Office apps, Preview and App Store.
BatterySqueezer is a low footprint application. It runs discreetly on the menu bar and its dock icon can be hidden.

NOTE: BatterySqueezer only stops apps when they are in the BACKGROUND. For instance, if the user actively uses Safari/Chrome etc. (their windows on the top) it will only reduce their load when they become inactive. If the user switches from Safari/Chrome to MS Word, then MS Word becomes active and Safari/Chrome will be paused with their load dropping to almost nil. And vice versa.
If you watch a flash/HTML5 video in your browser and switch to another app, the video will be paused and its load drops to almost nil. It is recommended to pause a video if you are not watching it.

Support: info@vorosinnovation.com
+fixed bug when Auto throttling setting was reset at app start
Ratings and Reviews
Worth Every Penny
I think this application is the best investment I have ever made since I own my Mac. The first day it gave my macbook air approximately 2.5 more hours of useful battery life, I was so amaized with the results, and haven't stop using it ever since. I really recommend this application for all of the university/college students out there, it helps a lot to have your battery last longer between the day specially when you have many things open at the same time. I haven't noticed any difference on the performance of my mba while using this app at all, I love it.
Does what it is supposed to do, and does it well.
Battery squeezer lets me get a few more hours of life out of my MacBook Air's battery without needing to remember to close everything down. In particular, it squeezes my browsers so that they don't use resources unless I bring them to the front. And it keeps Word - a notorious resource hog - in check. Anything that can keep this bloated beast at bay deserves kudos. Install it, turn it on, forget about it - and watch your battery life increase!
I think it works
I have a macbook pro 2011, I have found my battery starts getting worse recently. Last week the battery lasted only 2 hours after fully charged, but the battery health is normal. So I downloaded batterysqueezer and turned down the brightness of screen and turn off keyboard backlit, the battery now last 5-6 hours, so I think it does the job, at least some of it.
Information
Seller

Voros Innovation & Business Services Pty Ltd

*WEA.AppPages.Size*

711.3 KB

Category

Age Rating

Rated 4+

Copyright

© 2012 Voros Innovation

Price

$9.99
Supports
Family Sharing

With Family Sharing set up, up to six family members can use this app.