Bible by Olive Tree
By HarperCollins Christian Publishing, Inc.
This app is only available on the App Store for iOS devices.
Description
Bible by Olive Tree is the best free Bible app for reading and studying God's Holy Word and comes with great translations like the NIV, ESV, KJV, NKJV, and more!

Do more than just read your Bible - take notes, highlights, and save passages and sync to all your devices. This free app features a powerful Resource Guide that links your Bible text with outstanding study Bibles, maps, commentaries, and more for an in-depth Bible study experience. Start a Bible reading plan and Bible will track your progress as you read through Scripture. Our unique split window allows you to create your own customized parallel Bible to easily compare Bible translations. Install now and explore over 100 more free titles!

In addition to the New International Version (NIV), King James Version (KJV), English Standard Version (ESV), New King James Version Bible that work offline, you can also download dozens of free study resources. Even more translations and great study resources are also available for purchase in-app.


OFFLINE BIBLE STUDY
Read and study whether you're connected or not. Your library, notes, highlights and all of the app features are stored on your device so that you can use the app when you are offline or in airplane mode.

CLOUD SYNC
Sync your Bible study resources, highlights, notes, and save passages between any devices with Bible.

POWERFUL RESOURCE GUIDE
With our one-of-a-kind Resource Guide, perform powerful searches in your entire library: Bible commentaries, Bible dictionaries, and more.

SIDE-BY-SIDE STUDY
The split window feature allows you to create your own customized parallel Bible for translation comparison, view your study notes while you read, or follow along with a commentary while you study Scripture.

IMMERSIVE BIBLE STUDY
• Remove distractions by opening your books and Bibles in full screen and immerse yourself in Scripture. 
• Night theme for easier reading in lowlight. 

PERSONAL BIBLE STUDY
• Highlight words and passages
• Take your own personalized notes
• Save your favorite passages 
• Tag anything to find it quickly later
• Select and copy text from any Bible or book in your library

DAILY READING PLANS
• Free downloadable reading plans on various topics, books of the Bible, or specific biblical characters
• Sync your reading plan across your devices
• Plans vary in length with options as short as 5 days to as long as three years!

SOCIAL BIBLE STUDY
Instantly share the Bible with your friends from inside the app. Tap on a verse to share it through Twitter or Facebook.

OTHER BIBLE STUDY RESOURCES AVAILABLE FOR PURCHASE IN-APP:

• The Message, Amplified Bible, New American Standard Bible (NASB), New Living Translation (NLT), New Revised Standard Version (NRSV), and over 100 more!
• Best-selling study Bibles: ESV Study Bible, NLT Study Bible, NIV Study Notes, NKJV Study Notes, Life Application Study Bible, Reformation Study Bible Notes
• Word Study Bibles with Strong's Numbers in NIV, KJV, ESV, NKJV, HCSB and NASB Bible translations
• Commentaries and Study Tools: Vine's Expository Dictionary, Expositor's Bible Commentary; Olive Tree Bible Maps, Bible Knowledge Commentary, Zondervan Atlas of the Bible
• Interlinear Bibles: Easily compare the Original Languages of the Bible with ESV, KJV, and NKJV Bible translations.
• Harmony of the Gospels: Read through the life of Jesus chronologically with our unique Gospel harmonies.
• Original language Bibles: Greek New Testament: NA28 & UBS-5; Hebrew Old Testament: BHS; Greek Old Testament: Septuaginta, LXX
• Non-English Bibles including Spanish, Portuguese, German and more: Reina-Valera, Almeida Revista e Atualizada, Dios Habla Hoy, Luther Bibel 2017, Louis Segond

AND MANY MORE!
What's New in Version 7.1.1
We are so excited to announce a new update for our app. Our developers and designers have been working hard on this update for quite some time.

The fresh layout will help you get the most out of our app and your Bible study time—encouraging you to know God more deeply and spend time in His Word.

Here are the major changes:
-Fixed bug related to occasionally missing text and highlights.
-We've reorganized where tools and settings exist in the split-window, main menu, and top toolbar
-The split-window now has four primary functions that are easy to toggle between: Resource Guide, Parallel Resource, Notes, and Lookup
-The main menu is now more simplified, giving quick access to your notes & highlights, reading history, the in-app store, and the messaging center
-The top toolbar has a new settings feature, giving you quick access to what matters most
- Optimized for iPhone X

If you're enjoying our app, please give us a rating!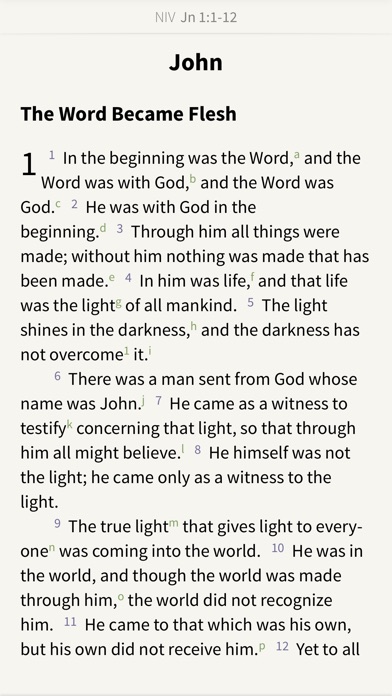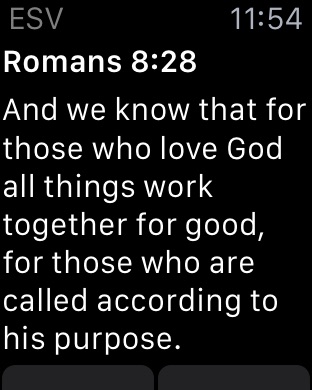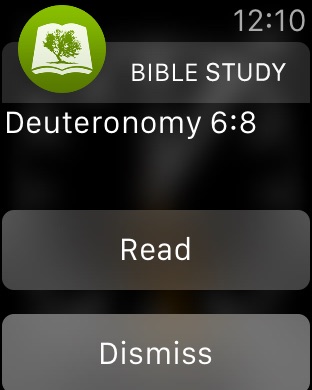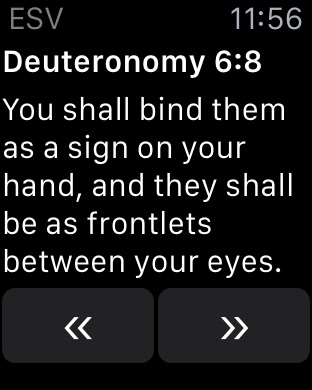 Customer Reviews
Good app. One really annoying bug.
This is an excellent app for reading and studying the Bible. What is particularly useful to me is the ability to review different translations of the same passage, either in English, or another language like Spanish, German, or Latin.

There is one flaw, though, in my preferred translation that I hope can be fixed. The New American Bible, Revised Edition is one of the English versions approved by the Catholic Church, and is the one used in North American liturgies. Unfortunately, the footnotes - which are very important to making the NABRE a Catholic Study Bible, since they cover historical, cultural, and linguistic information to help understand a verse, chapter, or section - are incorrectly linked. Tapping a footnote indicator (a * or a letter) jumps to the wrong note, usually between 1 1/2 and 2 chapters away, making it very difficult to find the correct note for the verse you are reading. For this reason alone, I cannot use this app for Bible Study. If the developers read this review, please fix the footnote issue on the NABRE.
Great Feature Set
I've been using this app for several years, now. Mostly I stay with it because it has a great set of features, like no other. Highlighting down to the word level, inserting notes anywhere, a split view option and a good collection of supported gestures that make it easy to navigate quickly anywhere all combine to make a really useful study tool.

The reliability issues the app has had in the past have seemed quite well cleaned up. It has been a while now since any real problems have prevented my using it. While I'm glad for this, I'm not at all happy that this latest release appears to have taken away the ability to search within an open resource, such as a second translation in "parallel view." I used this frequently, and now will have to revert to a different app to do this. Why in heaven's name would they take away that functionality?
Difficult to use lists of verses
I have used OliveTree for years. It has great resources to work with and I have purchased a lot of commentaries and other resources over time. As a pastor, I often want to work with lists of verses or passages, as in sermons, or devotionals, or for specific occasions and OliveTree is not at all easy to work with in that way. One would think the ability to make and rearrange lists of verses, and then to operate out of that list would not be difficult to add, but apparently it is. If you would like to have that ability, please send them a note in support so they will make it a priority.
View in iTunes
This app is designed for both iPhone and iPad
Offers Apple Watch App for iPhone
Free

Category:

Reference

Updated:

Nov 16, 2017

Version:

7.1.1

Size:

126 MB

Apple Watch:

Yes

Languages:

English, German, Portuguese, Spanish

Seller:

HarperCollins Christian Publishing, Inc.
Compatibility: Requires iOS 10.0 or later. Compatible with iPhone, iPad, and iPod touch.
Top In-App Purchases
New International Version (NIV) - 17562Free
The Message - MSG$9.99
New Living Translation - NLT$9.99
New King James Version - NKJV - 16633$9.99
NIV Study Bible Notes$14.99
Amplified Bible Classic$19.99
Olive Tree Bible Maps$13.99
ESV Study Bible$29.99
New American Standard Bible -$4.99
New Revised Standard Version$9.99