手指钓鱼-Crazy Finger Fishing
By Smart Hand
This app is only available on the App Store for iOS devices.
Description
游戏说明:
本作是一款好玩的钓鱼游戏,一共100关,80多种深海鱼,游戏的同时还能增长见识。游戏的故事背景是在加勒比海正在举行的每年一度的世界钓鱼大赛,来自世界各地的钓鱼爱好者云集于此,各显身手,目的都是为了争夺钓鱼冠军的头衔。你还等什么,拿起你的渔具,赶紧来加勒比海体验一下钓鱼比赛的快乐吧。

特点:
1.灵活的操作方式,让你更好的体验钓鱼的快乐。
2.各种各样的鱼儿,让你享受视觉大餐。
3.各种不同的道具增加了游戏的挑战性。
4.全球排行榜,让你和全球的玩家一比高低。

更新计划:
1.增加游戏暂停控制
2.增加本地排行
3.增加更多的道具
4.细节优化
这一切会免费送给您!不要等待,不要犹豫,jump in! 您还想要什么?有什么建议,完后告诉我们!smarthand.support@gmail.com

This is a funny fishing game which has 100 clearances and more than 80 kinds of fish,when playing you can enjoy the fishing as well as enrich your knowledge on fishes at the same time.Background story of the game is held in the Caribbean are the world's annual fishing contest, fishing enthusiasts from around the world gathered here, all show their skills, the goal is to fight for fishing champion. what are you waiting for, pick up your fishing gear, rushed to the Caribbean to experience the joy of fishing competitions.

Features:
1. And flexible operation mode, so you better experience the joy of fishing.
2. A variety of fish, so you enjoy the visual feast.
3. A variety of props to increase the challenge of the game.
4. Global ranking, Global Honors

Update plans:
1. Increase the control of the game suspended
2. Increase local rank.
3. Adding more props
4. Details of the optimization

All will be free to give you! Do not wait, do not hesitate, jump in! You want? Any suggestions, just to tell us! smarthand.support @ gmail.com

Out hot games :
1.Fishing Champion & Fishing Champion Lite (Top 30)
2.Crazy Smashing Computer (top 1 in UK)
3.Fishing Champion 2 & Fishing Champion 2 Lite (top 80)
4.A Crazy Fishing
5.Memory Training
6.A Crazy West Gunman
7.Catching Fish

Smart Hand

Visit us at http://www.nichuwocai.com
Follow us on Twitter : http://twitter.com/smart_hand
Like us on: http://www.facebook.com/mysmarthand
Sina weibo : http://weibo.com/smarthand
qq weibo: http://t.qq.com/iphone-smart-hand
What's New in Version 2.9
bug fixed.
iPhone Screenshots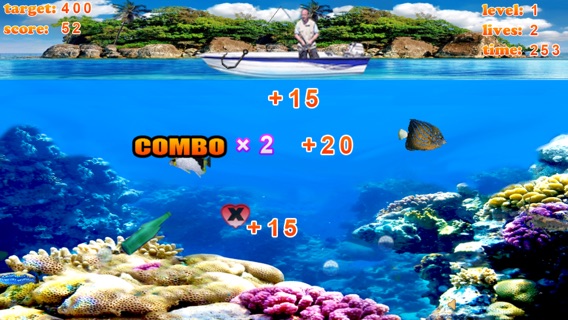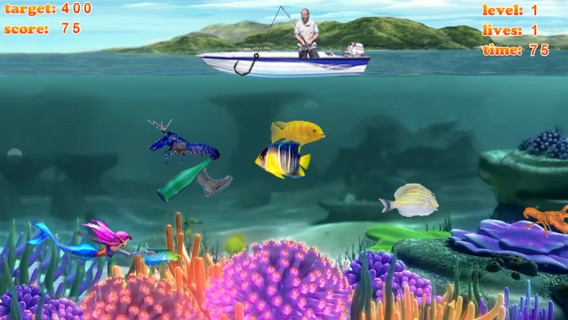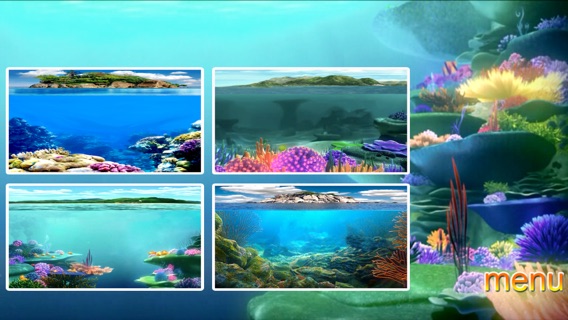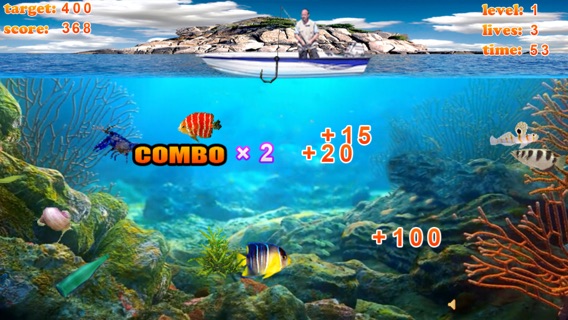 View in iTunes
Free

Category:

Games

Updated:

Dec 31, 2013

Version:

2.9

Size:

26.9 MB

Languages:

English, Simplified Chinese

Seller:

junwei wang
Compatibility: Requires iOS 4.3 or later. Compatible with iPhone, iPad, and iPod touch.