Miu Term
By Xingzhi Studio
This app is only available on the App Store for iOS devices.
Description
Miu Term is a telnet based BBS (Bulletin Board System) client on iPhone. It supports both simplified and traditional Chinese characters, Escape codes etc.

Miu Term has following features specifically designed for iPhone's touch screen:

1) It can recognize more than ten (1-finger and 2-finger) customizable gestures, providing users freedom and convenience to navigate the BBS site;

2) It allows direct input of ascii characters on to the screen. A text-field will pop-up automatically when users input from other input methods (e.g. Chinese Pinyin, Stroke, Zhuyin etc.) and will disappear automatically once the user finishes input.

3) A helm rect (gesture rect) is designed for zoom-in mode display.

4) The user can toggle the customizable shortcut bar for simple command inputs without bothering toggling the keyboard.

5) Cursor automatic-tracking helps to scroll the view to the user's desired content.

6) Since v1.2.0, full-text article reading functions for smooth article readings, especially for zoom-in mode browsing.

* iPad users: be noted that an HD version (Miu Term HD) is available separately.

========================
Miu Term 是一个基于 telnet 的上 bbs 软件。 点击Miu Term Support查看更详细的用户评测

Miu Term 支持包括可自定义的触控手势、可自定义的快捷键和可自定义的分区按键等功能。除此之外,Miu Term 为放大模式下的触控操作设计了触控框,用户在拖动画面的同时也可以很容易的进行触控操作。

Miu Term对中英文输入非常友好,输入条会在需要的时候自动显示和消失。此外在键盘开启时 Miu Term 会自动追焦等。(v1.3) 可选用透明键盘

全文阅读功能,能显著提升放大模式下的文章阅读体验。

* iPad用户:Miu Term仅以@2x模式支持iPad。请使用 Miu Term HD 版。

============================
Miu Term是一個 iPhone / iPod Touch 上通過 telnet 上 bbs 的 term 軟體。請前往Miu Term Support查看更詳盡的使用者評測。
> 快速的連續的精確的行定位(jump-to-line);
> 可自定義的快捷鍵面板
> 10多種可自設的單指手勢
> (v1.3) 可自設的分區按鍵
> 放大模式下的透明手勢框 -- 不影響閱讀的同時,也方便用戶在拖動畫面和手勢之間作自然切換
> 友好的中英文輸入,輸入條會在需要的時候自動顯示和消失。此外在鍵盤開啟時,螢幕會自動追焦。(v1.3)亦可選用透明鍵盤
> 全文閱讀模式,能顯著提升放大模式下的閱讀體驗
> 支援多站點同時登入。

* iPad 用戶:Miu Term 仅以 @2x 模式支援 iPad,請使用 Miu Term HD
What's New in Version 1.5.5
> fix for external link display bug in iOS 9

》修復了 iOS 9 下外部鏈接無法顯示的bug
iPhone Screenshots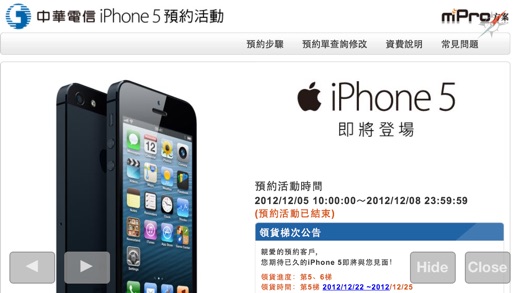 View in iTunes
$2.99

Category:

Social Networking

Updated:

Oct 12, 2015

Version:

1.5.5

Size:

3.9 MB

Languages:

English, Simplified Chinese, Traditional Chinese

Seller:

Xingzhi Cheng
Compatibility: Requires iOS 6.0 or later. Compatible with iPhone, iPad, and iPod touch.
More iPhone Apps by Xingzhi Studio