NewtonApples
By edenpod
This app is only available on the App Store for iOS devices.
Description
NewtonApples is an interactive game that is best for kid to play and learn the physics - Newton's laws of motion.

Immerse yourself in this fast arcade style game, NewtonApples – full of actions for you to pop, slice and flick the evil elements from the apple tree.

NewtonApples brings you back in time and lets you witness history in action right in front of your eyes when Newton first discovered the 3 laws of motion and gravity.

This is not your average arcade game – you will experience playing 3 games in 1 with this action-packed game, where you protect Newton from the apple tree whose evil intentions are to wake Newton up from his sleep by dropping apples and other elements on him.

Features and More…

Different modes
- Includes Normal + Hard to test your skills and longer playing value


- Endless Mode – pop till you drop! 



Actions
- 27 Fun levels (with more coming up in the next update)


- Different moving backdrops in every single level


- Fun and quirky enemies with their own unique sounds


- Pop, Slice & Flick enemies – its like playing 3 games in 1!



Hidden Treasures
- Comes with a hidden Hungry Worms game


- Includes original Zombie game


- Original artwork and graphics



More…
- Learn the 3 laws of motion in a fun way OR NOT!


- Laugh and learn new things you never knew about Newton as he think out loud while he snoozes



PRAISE FROM PRESS

-iPhoneAppReview (4.5/5 stars)


"With a plethora of features and rich artwork, NewtonApples is an app well worth your time during the morning commute or lazy afternoon meeting." 



"NewtonApples is a simple little game but entertaining. Throwing in a small section about the laws of motion is a great touch and adds to the experience. - 148apps.com



"Clever mash-up of popular arcade game styles." - CommonSensemedia.org

"

Overall the game is fun and fast. You really need some fast finger flicking to get across all the levels" - iPhonefootprint.com



"The graphics are refreshing and colourful. The game play is simple and yet addictive. This is the other game that I am addicted to other than Angry Birds." - techblog.sg


Already playing NewtonApples?
Great! Consider adding a review at the iTunes App store. Stay up to date via http://www.facebook.com/NewtonApplesApp


-----------------------


牛顿的苹果(NewtonApples)

加入到这个快节奏的街机风格的游戏——"牛顿的苹果"中来吧,您可以通过点击、划动、轻拂等动作来对抗苹果树上的邪恶势力。

"牛顿的苹果"将带您回到牛顿时代,让您亲眼见证牛顿是如何发现三大运动定律以及重力的。

这既不是一款普通的街机风格游戏,也不是一款教育应用程序——您将在这个动感十足的游戏中体验到三种游戏模式合而为一的奇妙体验。在游戏中您要保护牛顿不受苹果树的骚扰,苹果树的险恶用心是要向牛顿丢苹果和一些其他的邪恶元素来将牛顿从美梦中唤醒。

特色&功能和其他

动作
- 27个有趣的关卡(更多的关卡在未来版本中将会持续更新)
- 在每个关卡中有不同的移动背景
- 有趣且狡诈的敌人有各自独特的声音
- 用点击、划动和轻拂等方式干掉敌人,这就像在一款游戏里玩三款游戏一样

不同的模式
- 包括普通模式+困难模式来测试您的技术,具有更持久的可玩性
- 无限模式——一直玩到您失败为止!

隐藏功能
- 内含一个隐藏的饥饿蠕虫游戏
- 包括原创的僵尸游戏
- 原创的美术和图形

更多……
- 用一种有趣的方式学习牛顿三大运动定律,当然您也可以不学!
- 在欢笑中了解关于牛顿不为人知的趣事,比如打盹的时候还在思考,喃喃自语。

舆论一致好评
iPhone应用评论(4.5/5颗星)
"'牛顿的苹果'拥有多样的功能和丰富的美术,绝对是你在上班途中或是下午慵懒的会议里最好的伴侣。"

"'牛顿的苹果'是个操作简单且娱乐性很强的小游戏。其中加入了小段关于牛顿三大运动定律的内容,不但很新颖,而且让人增长了知识。"——148apps.com

"与流行的街机游戏风格巧妙融合。"——CommonSensemedia.org

"这个游戏总体上很有趣并且节奏很快,你真的得迅速地用手指弹划才能通过所有关卡。"——iphonefootprint.com

"游戏中的图片五颜六色令人精神振奋。这个游戏很容易上手并且让人上瘾。除了'愤怒的小鸟'以外,这是最让我着迷的游戏了。"——techblog.sg

What's New in Version 1.1
Game Center support
iPhone Screenshots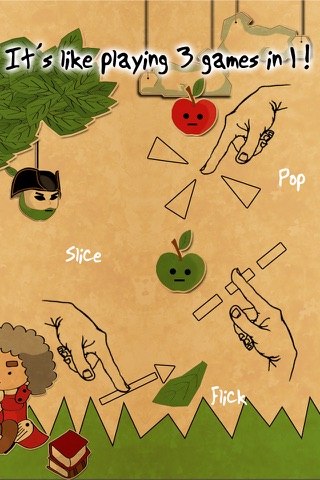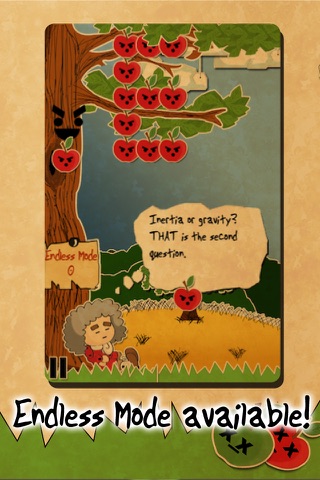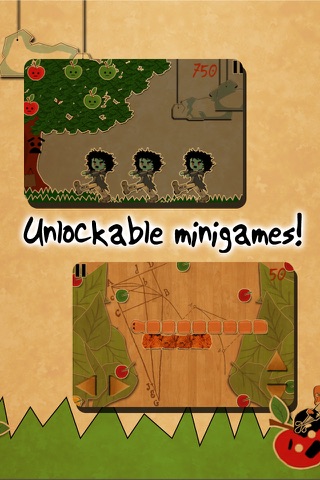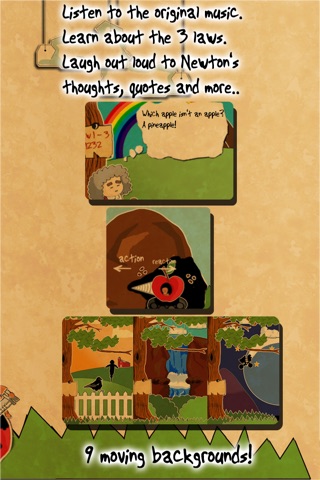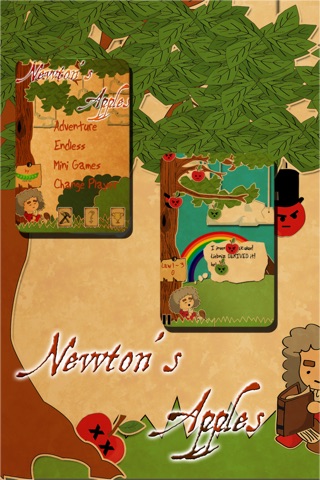 View in iTunes
Free

Category:

Games

Updated:

Aug 10, 2012

Version:

1.1

Size:

74.0 MB

Language:

English

Seller:

Edencr8 Pte Ltd
Compatibility: Requires iOS 4.0 or later. Compatible with iPhone, iPad, and iPod touch.