Brogguts
By James Lockwood
This app is only available on the App Store for iOS devices.
Description
Brogguts is a real-time strategy game based in a dim future where space trash has become the universal currency. Play through 15 story-filled levels in the Campaign or develop a colony of your own in the BaseCamp mode.

---- Backstory ----

Thousands of years in the future, the human race has colonized and populated all of the inhabitable planets in the Milky Way galaxy.

By nature of our kind, we scavenge and devour all natural resources on any planet we can. Over time, all of these worlds become wastelands abundant with landfills and continents of trash.

After many generations of this repeating pattern, the human race slowly realized that space itself is the largest empty void they have access to, and can easily be used as their collective "landfill."

Then, after hundreds of years of planets jettisoning their trash off into their galaxy, it finally started to catch up to them. Space trash, also referred to by many as "Brogguts", started to gather and form giant masses, some even the size of planets.

One extremely bright human spends his life dedicated to solving this problem of dirty space. He eventually comes up with a low power process that can convert this trash back into usable energy. He also discovers a way to refine brogguts into an incredible sturdy metal, used for creating advanced space craft and structures.

Brogguts have become the currency of the galaxy, and where there is any form of currency, there is war. Space pirates, battling corporations, even government conspiracies are all the driving factors in the current state of the human race.

---- About ----

Brogguts is an RTS (Real Time Strategy) game developed by James Lockwood under the supervision of Ming Chow at Tufts University.

The goal was to create, from scratch, a fully functional RTS engine for the iPad and demonstrate various elements of gameplay on top of that engine. Any comments and questions regarding the game itself or development will gladly be answered.

---- Support ----

If you have questions, concerns, funny jokes, or generally just anything you need to get out of your system, send them to the support email address: brogguts@gamesindorms.com
What's New in Version 1.0.3
- Fixed crashes on iOS versions older than 5.0
- Brogguts now requires at least iOS 4.3
- No saved data should be affected by this update
- Other general bug fixes
iPad Screenshots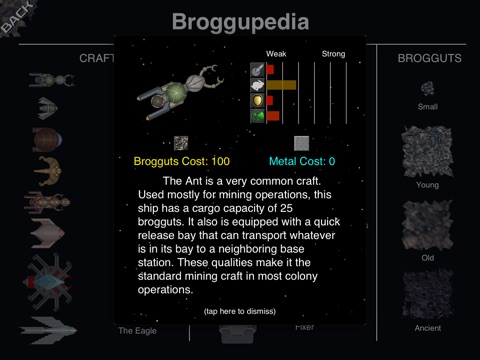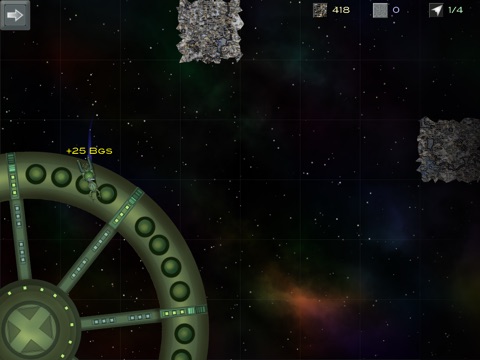 Customer Reviews
Great game!
At first I didn't think this game looked very good, the graphics weren't the best, didn't look that interesting, but I gave it a chance anyway, I am so glad I did, it's one of the funniest games I've played on my iPad, it's the best RTS I've played so far on the iOS market, the controls work flawlessly with the touch screen, the game is simple yet very fun, I haven't encountered a single bug since I've been playing it, the campaign is short but fun, I have no complaints, but I do hope the creators add in multiplayer, and I would love to see other areas to fight in, as in other backgrounds, like a supernova in the background or an asteroid field, I think it would be great to add new factions and to change the way the pirates look so they don't look the same, and if there was a mode where u could choose how many opponents to fight against, like 2v2 or 4 player FFA, the game is great how it is, but I would love to see things like that added to it.
Monarch-Broggopedia
I have to say first off, I admire this game a lot. But I am currently having trouble running the Monarch in the broggopedia. Every time I click it, the game crashes. Wondering if something can be done soon, amazing game though.
Excellent Game, Occasionally Crashes
I love this game. It's an interesting concept, especially for a mobile game. But I've found that every time I try to look at the Monarch in the Broggupedia, the game crashes, and the first time it happened I lost my progress. Luckily, though, that seems to be the only game-crashing issue.
View in iTunes
Free

Category:

Games

Updated:

Feb 14, 2012

Version:

1.0.3

Size:

12.5 MB

Language:

English

Seller:

James Lockwood
Compatibility: Requires iOS 4.3 or later. Compatible with iPad.
More iPad Apps by James Lockwood