Anomaly Warzone Earth
By 11 bit studios s.a.
Open the Mac App Store to buy and download apps.
Description
*** APPLE DESIGN AWARD 2011 WINNER ***

Destructoid 9/10
Strategy Informer 8.5/10
GameShark 8.3/10
IGN 8/10
GameZone 8/10
GamePro 8/10

ANOMALY WARZONE EARTH is an extraordinary mixture of action and strategy in a tower offense formula. The game tasks you with saving a near-future Earth from an alien onslaught. The invaders have captured world's major cities, building huge turrets that destroy everything in their path. It's up to you to lead an armor squad through the streets of cities like Baghdad and Tokyo, planning the route and strategically choosing which units to deploy in order to crush the opposition. Take control of the Commander, whose special abilities and quick thinking will be vital in supporting the squad in its mission, as you engage in fast-paced, tactical battle across story campaign and two heart-pounding Squad Assault Modes.

KEY FEATURES:

Enjoy innovative game play – mixing action and strategy in a tower offense formula – you're the attacking side!

Play the commander whose special abilities and quick thinking are crucial to support the squad in its quest for victory.

Think tactically and strategically, choosing the right squad and the best route for the mission.

Extend tactical possibilities by gathering resources to buy new units and upgrade your squad during a battle.

Play for hours on end in the engaging story campaign, as well as the two exciting Squad Assault Modes.

Immerse yourself in the game with great visuals and atmospheric audio.


REQUIREMENTS:

OS: OS X Snow Leopard 10.6.3, or later.
Processor: Any Intel CPU
Memory: 2 GB
Graphics: NVIDIA GeForce 7600 / Radeon HD 2400 or equivalent
Hard Drive: 1 GB
What's New in Version 1.22
Fixed crash with pre-2008 machines.
Screenshots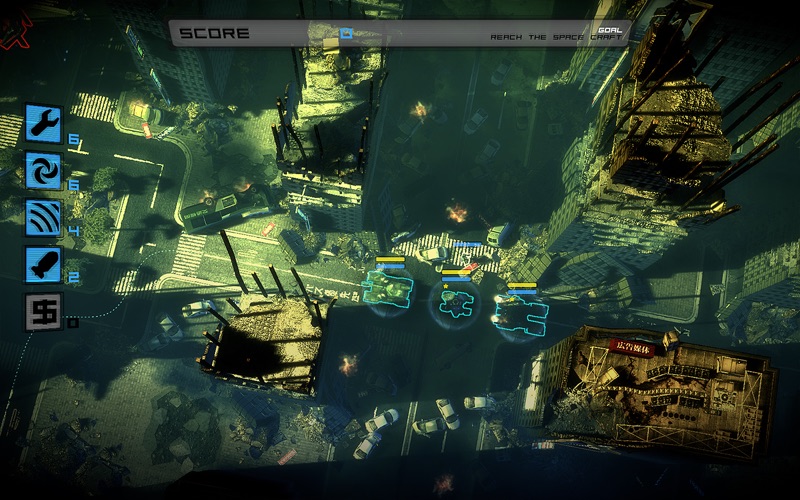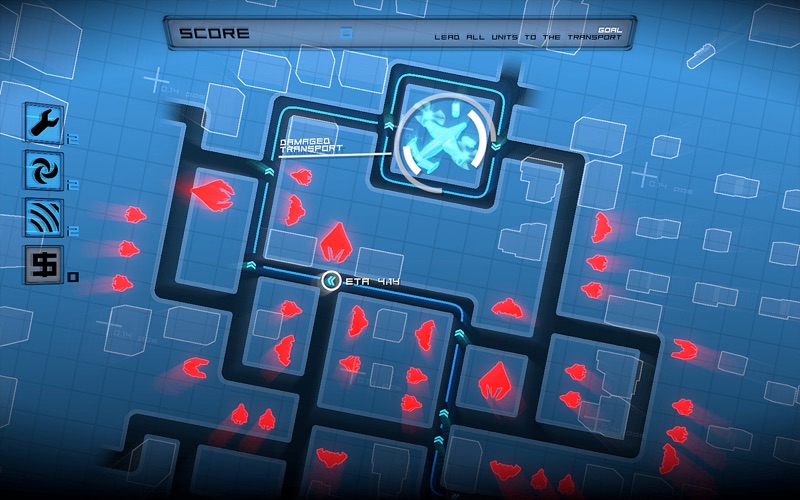 Customer Reviews
The Mac version blows chunks, but I recommand the iPad version if you have an iPad.
Graphics are great, concept is great, game play is moronic.

Unlike their game for the iPad you can't scroll around the field. You are always centered on the "commander' who walks around.

Let's ignore the fact that for some reason the commander of an armored vehicle unit is walking and is able to move twice as fast as the vehicles. To repair the vehicles the commander has to walk near it and then use a healing module. To pick up the healing modules dropped by aircraft he needs to move to where they were dropped. That often results in not being able to see your vehicles or what's happening to them anymore. To stay close to the vehicles you have to constant click where you want the commander to go but since you can't effectively scroll every far away that means you're clicking a lot.

In the iPad version there is not stupid commander, you can scroll around the field, you just tap on what you want to pickup and to use something like the healing module you select it and just tap where you want it deployed. It's way better.

I didn't bother completing the first level before uninstalling this from my Mac
Not a fan...
This game looked interesting and got some good reviews, and I've invested significant time in learning and playing it, but I'm just not a fan…graphics are outstanding and the concept is cool, but the timing of the tactical decisions is either too fast or too slow, the movement of the "super-commander" are unpredictable and not at all intuitive, and the tutorial / combat system is annoying. If I could I'd ask for a refund - never play this anymore and never got my $10 worth out of it.
Sad loss of $5 (still)
I got a giftcard as a gift, and spent half of it on this game. Sadly, it crashes upon opening. I looked at the pre-req's section, and I had the OS that should be able to run this. However, after purchasing, I noticed a different set of pre-reqs in the "more..." section, needing a lower OS, but a higher hardware than I had. Sadly, the App Store did not warn me about this, so I lost my money to a crashing game. Hopefully there might be an update to fix this some time. Even after 1.22 update, still crashes! The icon looks cool! :)
View in Mac App Store
$9.99

Category:

Games

Updated:

Sep 12, 2012

Version:

1.22

Size:

445 MB

Language:

English

Seller:

11 bit studios s.a.
Compatibility: OS X 10.6 or later
More by 11 bit studios s.a.