Ezan ALARMI
By Ufuk MARMARA
This app is only available on the App Store for iOS devices.
Description
◆1◆ Uygulama kapalıyken namaz vaktinde ve öncesinde uyarı.
+ İster "Ezan", isterseniz "farklı sesler" yada "Türkçe Konuşarak" hatırlatma özelliği

◆2◆
+ Apple Watch (saat)
+ Widget (Bildirim Merkezi)
+ 3D Touch desteği.

◆3◆
+ İki Ayrı tema,
+ 45 İslami uygulama bir arada
+ Uygulamadaki metinleri Türkçe "dinleme" özelliği
HEPSİ ÜCRETSİZ.

=================================
> Dünyanın her yerinden uygulamaya gösterdiğiniz yoğun ilgiye teşekkür ederiz. Uygulama hakkında yardım/destek için; 'www.EzanALARMI.com' adresine bakabilirsiniz.

◆ Yorumlara cevap verme şansımız bulunmamaktadır 'www.EzanALARMI.com' adresinden destek alabilirsiniz. Teşekkürler.

◆ 45+ AYRI İŞLEV TEK UYGULAMADA, ÖZELLİKLERİN BİR KISMI;
==================================
- Namaz vakitlerinden önce VE namaz vaktinde 2 ayrı uyarı.

- Ezan kalan süreyi (Türkçe) sesli hatırlatma,

- 205 Ülke için Diyanet/Fazilet uyumlu namaz vakitleri.

- 2 Ayrı tema (menü ve ekran düzeni)

- GPS ile vakit hesaplama.

- Tema2'de ana ekranda kıble pusulası.

- Mübarek Günlerde ve 1 gün öncesinde uyarı,

- Kur'an-ı Kerim 50 farklı hafızdan tamamı sesli, Ayet takipli,

- Kur'an-ı Kerim tüm arapça metni ve 3 ayrı türkçe meal,

- Kıble Pusulası,

- Tesbih

- Gelişmiş Zikirmatik

- Sesli Namaz sureleri ve anlamları,

- Sesli Yasin,

- Mekke(Kabe)/Medine Canlı Yayın,

- Kur'an Fihristi,

- İslam İlmihali,

- 32 Farz,

- Hergün değişen Takvim Arkası,

- İftar Sayacı,

- Cuma Selası,

- Kerahat Vakti Uyarısı,

- Yakınımdaki Camiler,

- Esma'ül Hüsna,

- Günün Ayet ve Hadisi,

- Çoklu Şehir Desteği,

- Yıllık dini bayramlar ve özel günler listesi.

- Abdest, Namaz,

- Peygamberimizden Güzel Dualar.

- 40 Hadis.

- Hicri Takvim,

- Cuma Hutbeleri (her cuma eklenir)

- Gelişmiş Dini Sözlük

- Kaza takip ekranı (Namaz, Oruç),

- İstanbul yada Mekke ezanı

- Namazın Türkçesini öğrenme

- İslami Yarışma

- Uzun metinleri cihaz kilitli iken dinleme özelliği,

- iPad, Apple Watch ve Widget desteği.

- Aylık vakitlerin indirilmesi dışında internet bağlantısına ihtiyaç duymaz.

ve DAHA BİR ÇOK ÖZELLİK HEPSİ BİR ARADA

◆ UYGULAMA İLE İLGİLİ SORUN ÇÖZÜMLERİ İÇİN LÜTFEN 'sorusor.UfukMarmara.com' ve "www.EzanALARMI.com" ADRESİNİ ZİYARET EDİNİZ.

◆ "twitter.com/ezanalarmi" adresinden yenilikler ve sorunlarınızın çözümü için bizleri takip edebilirsiniz.
What's New in Version 7.0.3
- Vakit indirme rutinlerinde iyileştirme yapıldı.
- "Ezan ALARMI > Cuma Hutbeleri" ekranındaki yeni hutbe indirme sorunu giderildi.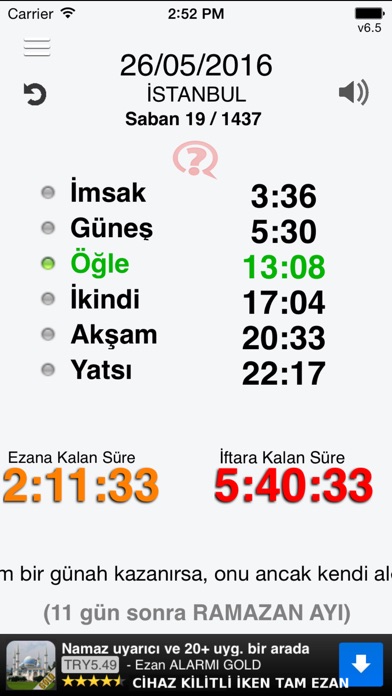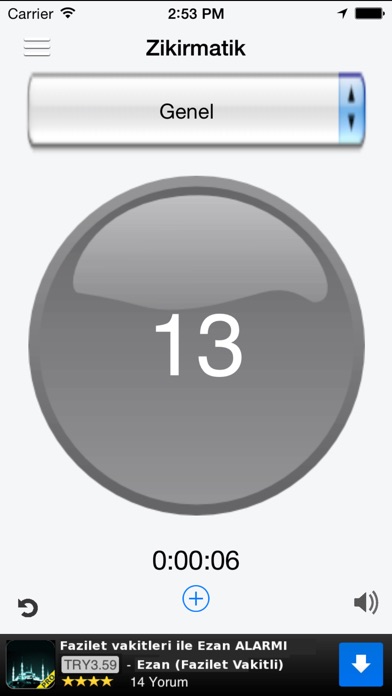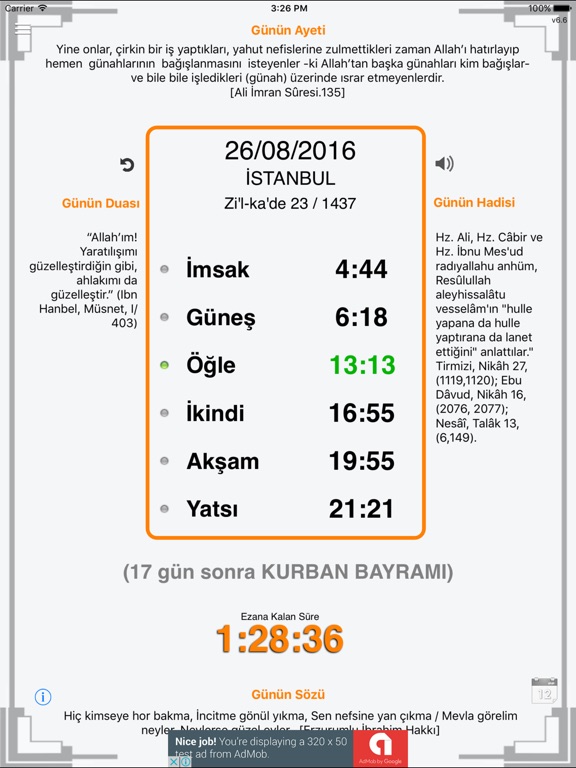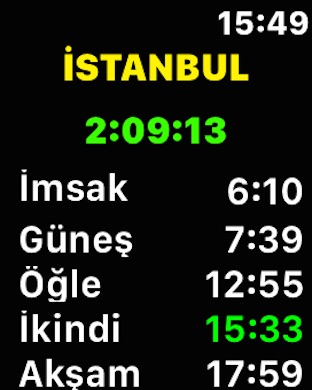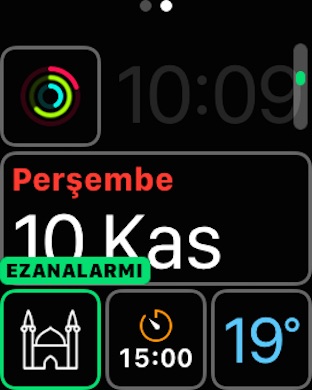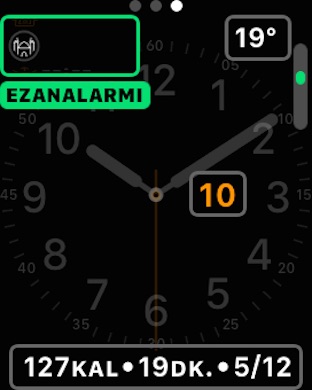 View in iTunes
This app is designed for both iPhone and iPad
Offers Apple Watch App for iPhone
Free

Category:

Utilities

Updated:

Nov 16, 2017

Version:

7.0.3

Size:

110 MB

Apple Watch:

Yes

Language:

English

Seller:

UFUK MARMARA
Compatibility: Requires iOS 7.0 or later. Compatible with iPhone, iPad, and iPod touch.