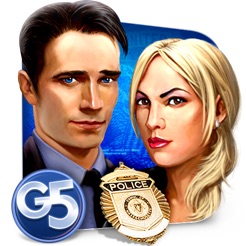 Special Enquiry Detail: The Hand that Feeds (Full)
12+
Description
Try your hand at investigating a murder and bring the killer to justice! Detectives Turino and Lamonte have been assigned to a new investigative unit: Special Enquiry Detail. Their first case is the shocking death of the daughter of two charity fundraisers. So the list of suspects is growing. With pressure from the captain and the mayor to solve the case quickly, the two detectives must uncover the trail that leads to the murderer. You will help with forensics, investigate the clues and suspects to find the murderer and unveil the secrets and deceptions of those involved! Dive into Special Enquiry Detail: The Hand That Feeds and become a New York City detective pursuing justice.

● 12 Intriguing chapters
● 30 Realistic locations
● 25 Thrilling mini-games
● Exciting storyline
____________________________

Game available in: English, French, Italian, German, Spanish, Russian, Korean, Chinese, Japanese
____________________________

Sign up now for a weekly round-up of the best from G5 Games! www.g5e.com/e-mail
____________________________

*** G5 Games - New Game Apps Every Week! ***

Collect them all! Search for "g5" in Mac App Store!

Adventure:

▶ The Secret Society® - Hidden Mystery
▶ The Cursed Ship, Collector's Edition
▶ Left in the Dark: No One on Board
▶ Twin Moons
▶ Mystery of the Opera

Strategy:

▶ Virtual City Playground®
▶ Supermarket Management 2
▶ The Island: Castaway® 2
▶ Supermarket Mania® 2
▶ Stand O'Food® 3
____________________________

VISIT US: www.g5e.com
WATCH US: www.youtube.com/g5enter
FIND US: www.facebook.com/g5games
FOLLOW US: www.twitter.com/g5games
Ratings and Reviews
Another great game with localization problems
This is another great find-the-object game. Graphics are very good, story seems like the usual detective novel or tv-show, music is beautiful and non-intrusive. It has no voices reading the dialogs (at least not in the spanish version).
But, like many other games, it has a huge problem for non-english gamers (at least spanish gamers): it forces you to play in spanish (you cannot select other languages) and the localization is good most of the time and terrible on occasion (forcing you to use clues to find objects that make no sense). For example, according to this game "arco" (a bow to shoot arrows) is the same as "lazo" (a bow, the pretty loop you make with a string). So, you could be looking for one and be the other. Also, the dialog of the cutscenes is sometimes impossible to read (too fast) and sometimes stays on screen a lot of time (too slow)...
Please, improve the spanish localization or, at least, let us chose in-game the english language.
If you are an english speaker, this game brings a nice detective twist to all other find-the-object games. You will probably like it.
A mediocre example of the genre.
I must respectfully disagree with the other reviews. When compared to other, similar games (Midnight Mysteries), this does not measure up. The user interface is clumsy and the dialogue is not well constructed. Even if judged by its low price, I cannot reccomend it.

Years ago, I had the plesure of playing the early versions of the Infocom series; even though they were only dialogue games, the effect was immersive and compelling. It seems that only infrequently are games engineered to anything ohter than a standard of mediocrity. Those of you who have played "Riven" will understand. Even if you did not enjoy that landmark effort, most would admit that its creation was the result of the nexus of capable software engineering and true passion for the product. Alas, no longer is that true.
A Good Balance of Seek and Find, with Puzzles
I enjoyed this a lot. There were a couple of games of this sort I have liked better, but this is a lot better than many of them out there. The objects and the rooms are interesting, and the puzzles are fun, although I would have liked a few more. The interiors and chapter locations are interesting, with some animation, but I could have skipped the flies buzzing around a few items.

I would have liked it to be a bit longer, but I will try the next chapter of this game (if there is one).
Information
Seller

G5 Entertainment AB

Size

274.5 MB

Category

Compatibility

OS X 10.6.6 or later

Languages

English, Chinese, French, German, Italian, Japanese, Korean, Russian, Spanish

Age Rating

Rated 12+ for the following:

Infrequent/Mild Realistic Violence

Infrequent/Mild Alcohol, Tobacco, or Drug Use or References

Copyright

© 2011 - 2019 Floodlight Ltd. Published by G5 Entertainment AB. All Rights Reserved.

Price

$6.99
Supports
Family Sharing

With Family Sharing set up, up to six family members can use this app.