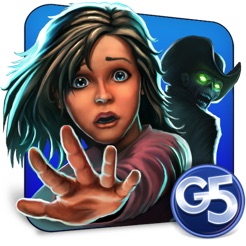 Nightmares from the Deep: The Cursed Heart, Collector's Edition (Full)
9+
Description
Set sail on a mind-boggling pirate adventure!
Dive into an epic journey as a museum owner in pursuit of an undead pirate who has kidnapped your daughter, taking her away in his ghost galleon. You quickly realize that the undead pirate is entangled in a tragic, centuries-old love story, and wants to resurrect his mistress with the youth's life force. With danger lurking in every corner, you must act quickly to save the young girl's life before it is too late. Travel through haunting seas, ruined fortresses, and bone-covered catacombs as you uncover secrets from the past!

● 45 Seaworthy and landlubber locations to explore
● 39 Unique Hidden Object Scenes
● 16 Intriguing mini-games
● In-depth Strategy Guide
● Hauntingly majestic scenery
____________________________

Game available in: English, French, Italian, German, Spanish, Portuguese, Brazilian Portuguese, Russian, Korean, Chinese, Japanese, Polish
____________________________

Sign up now for a weekly round-up of the best from G5 Games! www.g5e.com/e-mail
____________________________

G5 Games - New game apps every week !

Collect them all! Search for "g5" in Mac App Store!

Adventure:

▶ The Secret Society® - Hidden Mystery
▶ The Cursed Ship, Collector's Edition
▶ Left in the Dark: No One on Board
▶ Abyss: the Wraiths of Eden
▶ Twin Moons

Strategy:

▶ Virtual City Playground®
▶ The Island: Castaway® 2
▶ Supermarket Management 2
▶ Stand O'Food® 3
▶ Supermarket Mania® 2
____________________________

VISIT US: www.g5e.com
WATCH US: www.youtube.com/g5enter
FIND US: www.facebook.com/g5games
FOLLOW US: www.twitter.com/g5games
G5 End User License Supplemental Terms: http://www.g5e.com/G5_End_User_License_Supplemental_Terms
This year's enthralling pirate adventure game just got that much better. Travel through haunting seas, ruined fortresses, and bone-covered catacombs as you uncover secrets from the past!

- Improved gameplay experience
- Minor bugs fixed

Join the G5 email list and be the first to know about sales, news and game releases! www.g5e.com/e-mail.
Ratings and Reviews
Great game, bad spanish localization.
This game is excellent. It is easy enough to keep you playing, yet difficult enough to last for a while (a long while). The graphics and animations are extremely good. I haven't found any glitch in the programming yet. The music is good...
But the spanish translation could be better. Everything is translated into spanish except the voices, so the developers made quite an effort. But the quality of the translation is bad: there are numerous mistakes (e.g., "the pirate is bold" is translated as "el pirata está calvo" (the pirate is bald) instead of "el pirata es valiente". Also, they call a water tap a "tapa" when it should be "grifo"... These numerous mistakes make the game hilarious occasionally and very frustrating most of the time, because you never know what object should you really be looking for, or what does the story mean).
Finally, I can't change the language of the UI, which would have fixed everything for me.
So, the game deserves five stars because how beautifully made it is, but gets three because the poor spanish translation.
One of the best G5 titles
I have played a number of the G5 hidden object/puzzle games, and this is one of the best. The hidden object sessions are not too difficult, and object relate more or less to the story, not always the case. Many of the puzzles are unique to this game, unlike other games that have had rehashed puzzles, though some are the same. The story line is also quite clever. Graphics are getting better, though some are awkward, like the lip sync and the disappearing coins in one seen. Yet they are getting better each time. The only annoying parts are the daughters voice at times and even the mother often speaks in a way that does not seem appropriate to the scene. In any case, this is a good game to spend some time on for fun and story.
The reviews are a bit annoying
I just finished "Left in the Dark - No one on Board", which was a great game, and I gave it 5 stars, however, what I didn't mention was that I didn't do a review the first time I was asked, and then the review screen kept popping up occasionally. Now I've hit the first one in this game, which so far is a little less challenging than I had hoped, but the review screen is here, interrupting my game. Hopefully, I won't be interrupted again, and I'll update this review when I have finished the game. 1 thing I can tell you is unlike "Left in the dark…." this game does not have a navigable map. That is SUCH a luxury that makes these games so much better.
Information
Seller

G5 Entertainment AB

Size

501.2 MB

Category

Compatibility

OS X 10.6.6 or later

Languages

English, French, German, Italian, Japanese, Korean, Polish, Portuguese, Russian, Simplified Chinese, Spanish

Age Rating

Rated 9+ for the following:

Infrequent/Mild Horror/Fear Themes

Copyright

© 2012 - 2019 Artifex Mundi Ltd. Published by G5 Entertainment AB. All Rights Reserved.

Price

$6.99
Supports
Family Sharing

With Family Sharing set up, up to six family members can use this app.