Contract Killer 2
By Glu Games Inc
Open the Mac App Store to buy and download apps.
Description
You are Jack Griffin, the ultimate Contract Killer. Experience an intense, international storyline combining long-range kill shots and close-range melee attacks. To survive in this line of work, you have to sneak your way in, shoot your way out!

1ST-PERSON SNIPER CONTRACTS
Use scopes and silencers to conduct long-range assassinations

3RD-PERSON ASSAULT CONTRACTS
Use cover and stealth to sneak up on your enemies and perform devastating melee attacks or just blast away! It's your choice.

FREQUENT KILLER CLUB CARD
Complete dozens of unique Challenges to earn titles, badges, and big rewards.

HUGE VARIETY OF OBJECTIVES
Assassinate high-profile targets, Eliminate all enemies at street level, Survive sudden ambushes, Defuse hidden bombs, and Ghost your way through enemy lines.

CUSTOMIZABLE WEAPON KIT
Upgrade weapons with scopes, silencers, and magazines and outfit Jack with throwing knives, body armor, and brass knuckles.

PLEASE NOTE:
- This game is free to play, but you can choose to pay real money for some extra items, which will charge your iTunes account. You can disable in-app purchasing by adjusting your device settings.
- This game is not intended for children.
- Please buy carefully.
- Advertising appears in this game.
- This game may permit users to interact with one another (e.g., chat rooms, player to player chat, messaging) depending on the availability of these features. Linking to social networking sites are not intended for persons in violation of the applicable rules of such social networking sites.
- A network connection is required to play.
- For information about how Glu collects and uses your data, please read our privacy policy at: www.Glu.com/privacy
- If you have a problem with this game, please use the game's "Help" feature.
Screenshots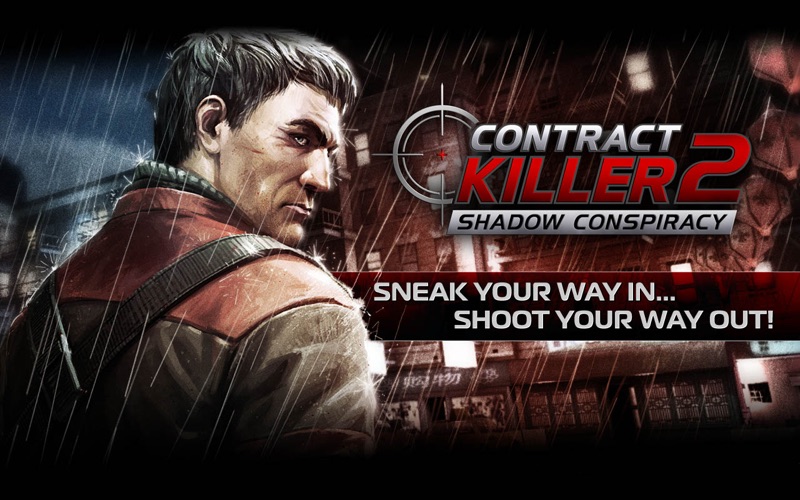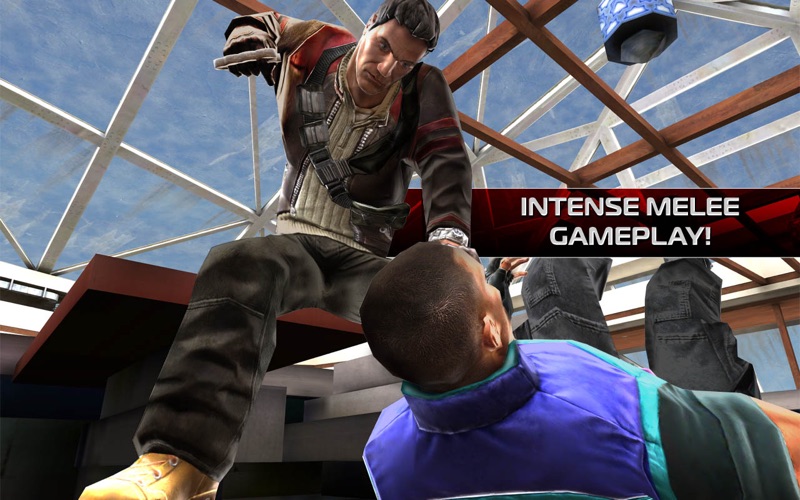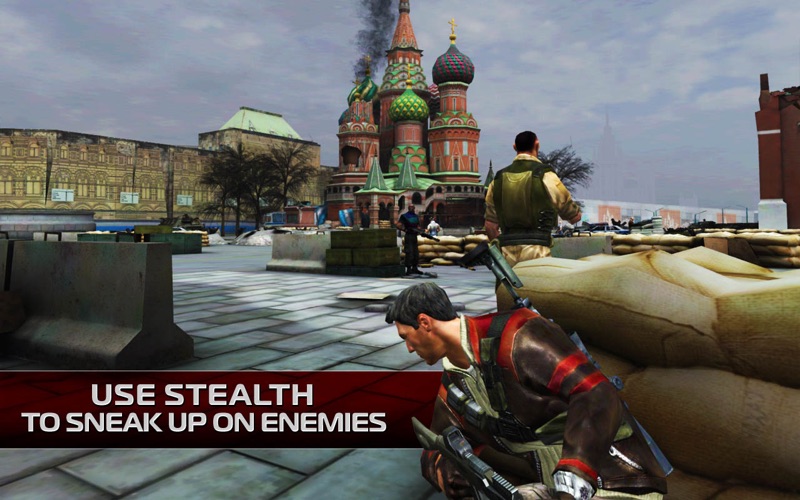 Customer Reviews
Good gameplay and is intreging, but needs SEVERE improvement
This game is fun, but it has many, many bugs. First, you can still access the dock and the toolbar on mac, which exits out of the game and opens other apps; it doesnt even pause the game when doing that. Second, in certain ghost missions, you REQUIRE knives. There is an enemy beyond reach of melee and you cant move on without taking him out. I had to reinstall the game and restart because of that. Third, the first weapon you buy is full of crap especcially if a smg is MORE POWERFUL than a SNIPER RIFLE! Is that even logical. The first weapon you buy is the Bronson, and i saved up in a matter of 10 mins to get the raptor smh, which is more powerful than the rifle itself!!! These are many reasons why Glu should get its sh#t together and create a good Contract Killer 3. The game is also full of other weird features such as unlocking certain things at different levels, in real life, if you were to go to a gun store to get a silencer or a scope, would the cashier say: "sorry sir, you need to be level 7 to get a universal silencer.". Is that even logical?! Anyone who works at Glu, if you are reading this, please fix the bugs i stated above and seriosly think about inproving the game.
Even worse than the moblie version
Pay wall, but it is possible to win… until you realize that even the biggest "free" gun is underpowered. Some commands are overlapped (like placing bombs), dock isn't disabled (as in, you can move to your dock and click out of the game), exiting the game doesn't even pause it, necks do some sort of freakish rubber band sometimes, the story is bad, the story isn't even finished, it doesn't have half of the content the mobile version does, stealth is half baked, AI is dumb, automatically coming back out of cover after a reload is dumber, it looks pretty bad, and it is pretty bad. It was two stars at most on moblie… the mobile version actually finished the story, at least. If you really want a cover based shooter with a massive pay wall from Glu, get contract killer sniper on a mobile device. Not that CKS is a much better game, but it certainly trumps this pile of crap! I actually enjoyed CK1 quite a bit. It's sad to see this abomination come after it. Many people would call this half-baked. This wasn't even put in the oven. This is Glu at it's typical- freemium all the way with the least amount of effort put into what could have been a somewhat decent game.
If you plan to succeed in this game, bring your wallet!
This game is exigently difficult if not impossible to be sucessful in unless you purchase by way of iTunes weapons, tools and med packs required to be effective. The only reason I describe it using "exigently difficult" is I am pretty confident some troll from Glu Games will jump up to say "See, I beat the game without spending money and it only took me 11 months!" if I was to use the term "impossible".

I am quite surprised this game somehow rates a 4-star review despite most all the reviews I have read thus far point out this very same fact. The game itself would be prety decent for the modest cost but not so much in that it is bait for roping a hapless player into buying more stuff (a few bucks at a time). The fact they want cash from you at every turn turns me off to it completely. In fact, where I would have continued to play the game if it was possible to be sucessful without buying stuff; that option is gone forever because I don't like businesses that takes advantage to make profit.
View in Mac App Store
Free

Category:

Games

Released:

Jan 30, 2013

Version:

1.0.1

Size:

382 MB

Languages:

English, Japanese, Korean, Simplified Chinese, Traditional Chinese

Seller:

Glu Games Inc
Compatibility: OS X 10.7 or later
Top In-App Purchases
Medium Glu Credits Package$4.99
Large Glu Credits Package$9.99
XL Glu Credits Package$19.99
Medium Cash Stack$4.99
Huge Glu Credits Package$49.99
Large Cash Stack$9.99
XL Cash Stack$19.99
Massive Glu Credits Package$99.99
Huge Cash Stack$49.99
Massive Cash Stack$99.99