Dark Arcana: The Carnival (Full)
By G5 Entertainment
Open the Mac App Store to buy and download apps.
Description
Come face-to-face with evil in this heart-pounding adventure!
An enigmatic carnival has come to town, bringing an unsettling mystery with it. A young mother has gone missing, and now it's up to you to find her before it's too late!
Investigate two worlds: the one you live in and an alternate plane existing behind the carnival's Hall of Mirrors. Discover the secret of an ancient being named the Evil One and learn the tragic story of one of the carnival's employees, who accidentally killed his fiancée during a show many years ago. Explore picturesque yet terrifying locations and prevent the Evil One from perpetrating another terrible crime!

● 48 enigmatic spine-tingling locations to visit
● 18 hidden object scenes to search
● 28 mini-games to tease your brain
● 21 exciting achievements to rack up
● Three difficulty modes to keep you guessing
● Bonus chapter, strategy guide and extras
____________________________

Game available in: English, French, Italian, German, Spanish, Portuguese, Brazilian Portuguese, Russian, Korean, Chinese, Japanese, Polish
____________________________

Sign up now for a weekly round-up of the best from G5 Games! www.g5e.com/e-mail
____________________________

*** G5 Games - New game apps every week ! ***

Collect them all! Search for "g5" in Mac App Store!

Adventure:

▶ The Secret Society® - Hidden Mystery
▶ The Cursed Ship, Collector's Edition
▶ Left in the Dark: No One on Board
▶ Abyss: the Wraiths of Eden
▶ 9 Clues: The Secret of Serpent Creek

Strategy:

▶ Virtual City Playground®
▶ The Island: Castaway® 2
▶ Supermarket Management 2
▶ Stand O'Food® 3
▶ Supermarket Mania® 2
____________________________

VISIT US: www.g5e.com
WATCH US: www.youtube.com/g5enter
FIND US: www.facebook.com/g5games
FOLLOW US: www.twitter.com/g5games
Screenshots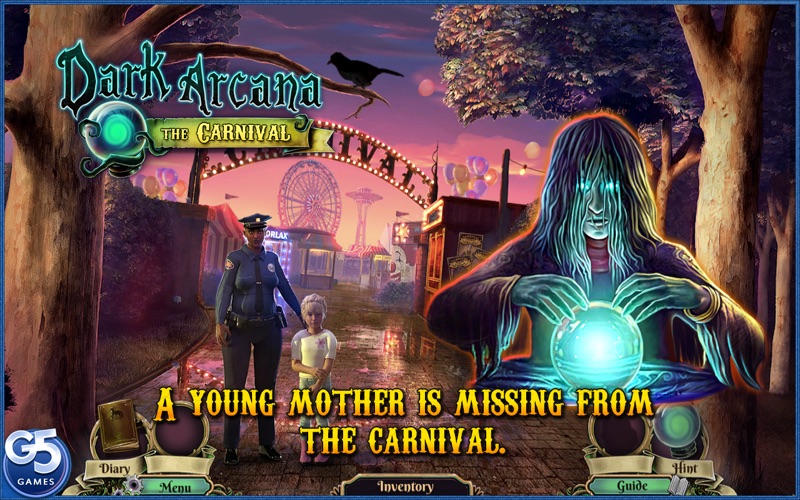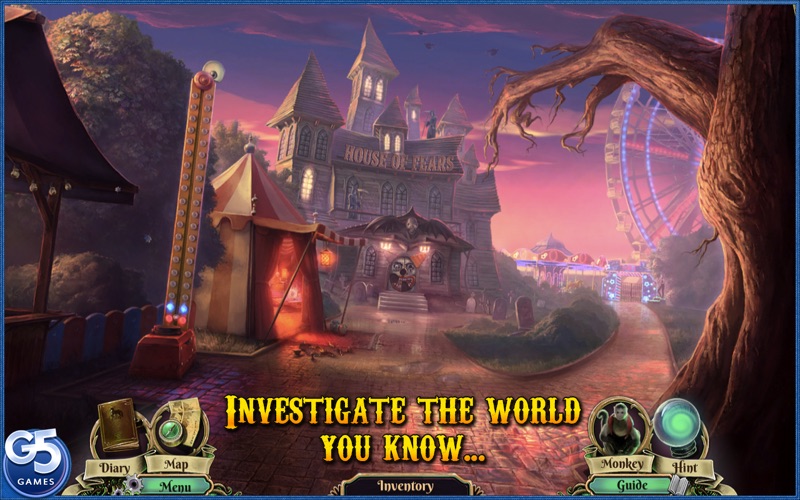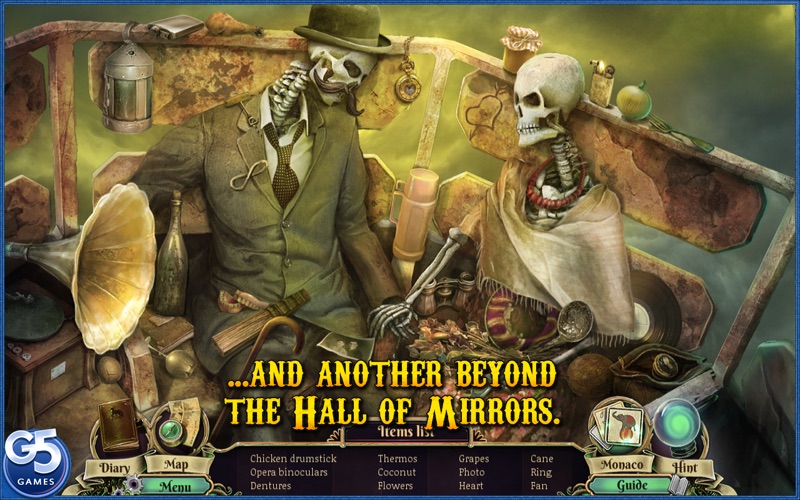 Customer Reviews
Very good game!
This game is extremely good, almost awesome... In english. In spanish the game is just very good. :)
You see, all these games make the same mistake: they have poor spanish translations and, since the games don't let you change the language, you must play them in the language of your operating system, all the time (in my case, I had to play in spanish: GUI and texts in spanish, voices in english). The problem with poor translations in this kind of games is that you can be looking for something that isn't there, just because the translation is bad. Fortunately, in the case of this game, the translation isn't as bad as in others of the same category (I only found five minor mistakes in the whole game, and two big ones).
If you leave this annoyance aside, Dark Arcana is extremely good: excellent graphics and animations, very good music and sounds, great voices, and a thrilling story... All in one game! The developers outdid themselves with this one!
I am sure you will like it as much as I did (and if your operating system is in english, you will love it).
Oh! And it has a helping monkey! :D
Awesome Everything!
I really loved the story this gane, It is very well worthe being written into a movie someday. The suspense of this story was very well written out with misleading actions and wariness of the characters. Unlike most invigorating stories the conclusion of this game was very well satisfying and has what you would call 'a happy ending' which is the best part of a story. This game was very well worth it and the discombobulating puzzles are very unique from any other game I've played so far. This was a very good game and the plot was awesome and new. I really loved it! The graphics, the music, and the characters. This definately earbed my five star review!
Games keep getting better
I have played a few of these games, and each time they have improved. The graphics in this one are some of the best in terms of the characters. Some syncing is still off when they speak, but it may be because this is in multiple languages, so what can you do about that.

The best graphic of all was probably the monkey, and it was a clever addition to game play. Puzzles were often familiar from other games, but there is still a good progression. The hidden object in this game were not too difficult either.

I finshed the game in one day, so it did seem easier than some. I even chose the hardest game play option. Even in that there were often hints and clues as to what to do next. Perhaps that can be even varied at different levels, giving fewer clues to make it a little more difficult for some, but keep the easier options for those who prefer a more casual game play.

As always, pretty good story line. Nothing too complex, which is fine for a simple game like this.
View in Mac App Store
$6.99

Category:

Games

Released:

Mar 20, 2013

Version:

1.2

Size:

658 MB

Languages:

English, French, German, Italian, Japanese, Korean, Polish, Portuguese, Russian, Simplified Chinese, Spanish

Seller:

G5 Entertainment AB
Compatibility: OS X 10.6.6 or later