Where Angels Cry (Full)
By G5 Entertainment
Open the Mac App Store to buy and download apps.
Description
Embark on a secret mission to a mysterious and isolated monastery!
Journey deep into the Alps to a remote medieval monastery, where you must investigate the disappearance of Brother John as well as the curious case of a weeping statue. Explore the monastery and its eerie surroundings while interrogating its inhabitants, completing challenging tasks, solving perplexing puzzles and playing dozens of mini-games. Uncover a sad and shocking story of love and treachery in this exciting adventure game!

● 18 amazing mini-games and puzzles to solve
● Seven mysterious locations to explore
● Three modes: casual, adventure and challenge
● Collect 21 angels to unlock additional achievements
● HD graphics and a riveting storyline
____________________________

Game available in: English, French, Italian, German, Spanish, Portuguese, Brazilian Portuguese, Russian, Korean, Chinese, Japanese
____________________________

Sign up now for a weekly round-up of the best from G5 Games! www.g5e.com/e-mail
____________________________

G5 Games - New game apps every week !

Collect them all! Search for "g5" in Mac App Store!

Adventure:

▶ The Secret Society® - Hidden Mystery
▶ The Cursed Ship, Collector's Edition
▶ Left in the Dark: No One on Board
▶ Twin Moons
▶ Mystery of the Opera

Strategy:

▶ Virtual City Playground®
▶ Supermarket Management 2
▶ The Island: Castaway® 2
▶ Supermarket Mania® 2
▶ Stand O'Food® 3
____________________________

VISIT US: www.g5e.com
WATCH US: www.youtube.com/g5enter
FIND US: www.facebook.com/g5games
FOLLOW US: www.twitter.com/g5games
G5 End User License Supplemental Terms: http://www.g5e.com/G5_End_User_License_Supplemental_Terms
Screenshots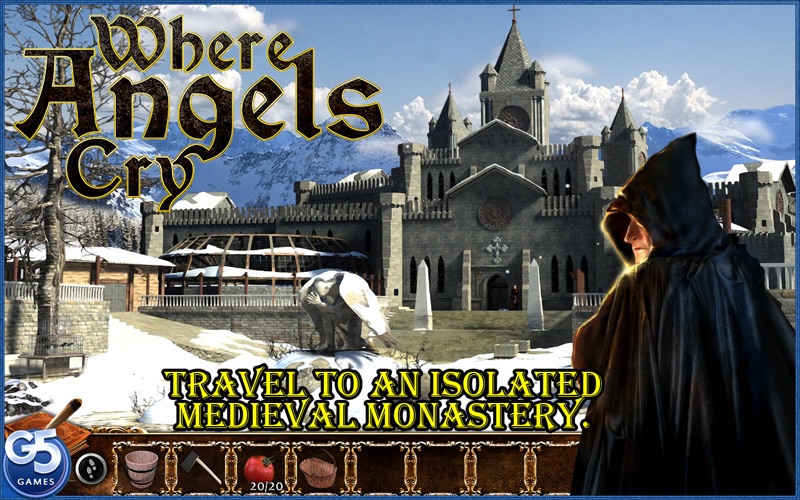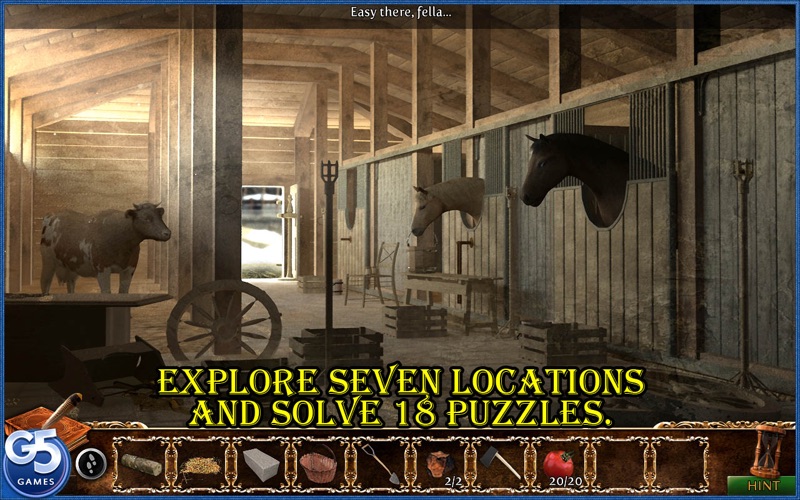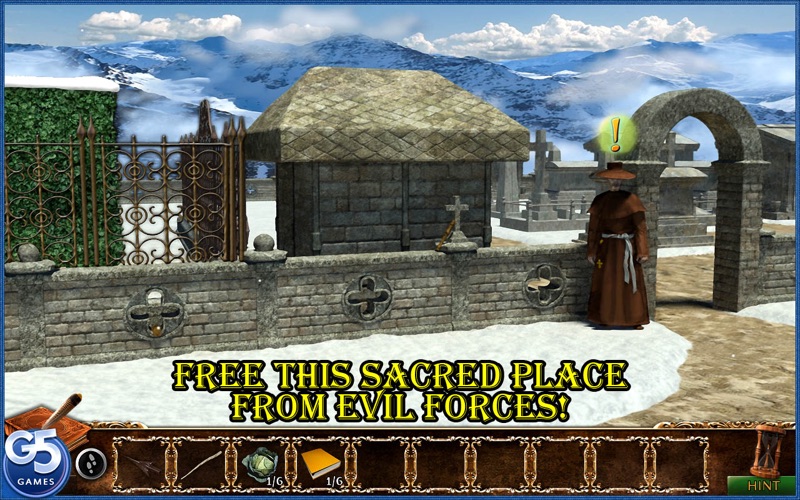 Customer Reviews
Challenging
I luv a good murder mystery and this object find fit the bill. The scenery was wonderful and the story was engaging. The best parts were the puzzles and mini games. I thought the worst was the templar 3 match which depended mostly on luck of how the pieces fell. Some attempts I did only had 3-4 scattered swords and only a very few matches to advance more possible swords. After attempting it about 15 times, I was finally successful. The others took a bit of study and patience to figure out how to do things like get that big blue box out of the hole. I managed it on the 3rd attempt once I realized the design. I liked the looking for objects as you went along instead of having a scene with a list of items to find. It made it much more interactive. If you rushed without reading instructions or moved through the scenes clicking and collecting, you definitely will have problems finding everything or completing the minigames.

I did the entire game on adventure mode first time through with no hints or skips. I didn't collect all the little angels, but then I wasn't really looking for them. If I saw one I clicked on it - still managed to obtain 19 out of 21. Will be putting this one on my play again list.
A good challenge!
I was surprised at the variation of mini games they had. I also loved the fact that the "hidden objects" aren't a different color or tone than the background, it made it much more difficult to locate and made it much more enjoyable! I played on the hardest setting without assistance, and I ended up using the hint butten twice!! I never have had to do that in any other hidden object game :)

The story line was odd, but the graphics were decent. The voice acting was well done and I liked that you didn't have to listen to their entire line (you can click to continue the story). The ending was a little abrupt, there wasn't really a conclusion or wrap up to make me feel fully satisfied.

Overall, I would definitely recommend playing this game for those of you who like a good HO challenge! If you are in it for the beautiful graphics, eh, you might find that in some of their other games, but it was still good. If you are in it for the story line….well…I wouldn't. :)
Mind-numbingly average find-it game with glitches
While it's nice to finally have one of these otherwise insipid, unchallenging find-it games that actually wraps up before requiring you to buy the "full" version (the only reason for the 2nd star), that presumes you actually make it to the end - challenging, when the game skips critical collection points. Judging by a look at the discussion boards, I'm not the only person to discover that I am able to collect only 11 of 12 green marbles and 3 of 4 purples, only to find that the missing ones are in places I've been but now can no longer look because the game considers those areas solved. !!! I would be more disppointed in not being able to finish if this were actually remotely challenging or interesting, but other than wanting to have my curiosity sated by finding out the whodunit, there's really no point. Mediocre story, stupid character accents, useless hints, and general lackluster gaming experience - basically what I've come to expect from the "hidden object" genre.
View in Mac App Store
$6.99

Category:

Games

Released:

Jul 25, 2013

Version:

1.0

Size:

550 MB

Languages:

English, Chinese, French, German, Italian, Japanese, Korean, Portuguese, Russian, Simplified Chinese, Spanish, Traditional Chinese

Seller:

G5 Entertainment AB
Compatibility: OS X 10.6.6 or later