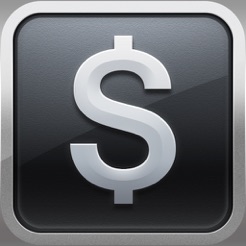 Saver ~ Control your Expenses
4+
Description
Want to know where your money goes? Meet Saver, the easiest way to track your expenses. Simple and intuitive, it lets you make entries on the go and keeps everything organized in your pocket.

Designed with simplicity and usability in mind, Saver holds all expenses in one place, allowing you to keep track of your budget with ease. You don't need to be a finance guru – just set the budget, start tracking, and you will always know where your money goes.


· Featured by Apple as 'App of the Week', 'What's Hot', 'New and Noteworthy' and 'Top Grossing'
· Ranked #1 Financial app worldwide
· Best App Ever Awards 2011, Finalist


EXPERTS ON SAVER:

"Beautiful to look at and easy to use." — Macworld

"Works fantastically well, close to the the much loved Tweetbot and Reeder." — MacStories

"Gorgeous, simple, and well worth the price." — Beautiful Pixels

"The most attractive and clever expense-tracking app I've seen." — ShawnBlanc.net

"Adds a surprising amount of beauty to the boring task of tracking my expenses." — iMore

"Functional and enjoyable to use. Our rating 5/5" — AppStorm



FEATURES

· Beautifully designed interface
· Make entries on the go with easily-accessible buttons and fields
· Choose from 15 categories
· Specify your entries with Tags, Notes or Photos
· View, edit and search with ease
· Detailed history per week, month, year
· Beautiful interactive charts
· Full-screen calendar
· Backup and restore feature protects you from data loss
· World currencies
· Doesn't require access to your bank account
· Passcode protection

FEEDBACK

In-app Help answers most of your questions. Please read it before contacting support.Please don't leave your questions, requests and bug reports on the App Store (as developers cannot reply). Instead, contact us directly via email or twitter. We're glad to help our users. If you enjoy Saver, leave it a review or rating on the App Store and tell a friend. Thanks in advance!

Follow @saverapp on Twitter for news and updates.
Visit saverapp.co for more info.
With iOS 11 Apple prevents this app from running. Make sure to get Saver 2 from saverapp.co, it works just fine. For help please contact support@saverapp.co
Ratings and Reviews
Best Expense Tracker. Period.
I've been using Saver since it came out. I've tried dozens and dozens of others over the last couple years. Everyone has disappointed. They either have feature glut and are way more than the average person needs, they have a soulless UI that disappoints in every way, or the workflow makes sense to no one but the developer.
Saver is beautiful. It's easy to use and has just enough features and customize options to make it work for your own style and it flows.
I can't wait for Saver 2 to come out and see what has been cooking the last year. And with WWDC and all the bombshells dropped I can only imagine Saver getting better and better with each iteration.
Sleek design, basic functionality
Having used Saver for the past few months, I don't exactly get one star reviews. It does what's promised in description, and features neat, intuitive UI. The only usability drawback is app stability - sometimes it doesn't open on my iPhone 4S, so I need to free some ram by killing apps and even restarting the phone (iOS 5.1.1).

I really wish the app had support for multiple currencies - and especially, export options. Offering an optional desktop application on the Mac App Store would be great, too. I see no reason why it couldn't have a richer functionality without sacrificing its simplicity and style.
Does everything I need it to do
I've been looking for a financial tracking app for ages and my search has stopped with Saver. Beautiful user interface that's simple and easy to use. You control the level of detail you want to add to each purchase e.g. food - restaurant- pizza palace. This makes it easy to quickly add purchases or create a detailed account. You can see your history and view all purchases as a pie chart then click on individual pie slices to get a better look at what you bought. I love this app and highly recommend it
Information
Seller

Alex Solonsky

Size

4.3 MB

Category

Compatibility

Requires iOS 4.0 or later. Compatible with iPhone, iPad, and iPod touch.

Age Rating

Rated 4+

Copyright

© 2011-2017 Alex Solonsky

Price

$4.99
Supports
Family Sharing

With Family Sharing set up, up to six family members can use this app.