Tank Battles
By Gameloft
Open the Mac App Store to buy and download apps.
Description
PLEASE CHECK SYSTEM REQUIREMENTS PRIOR TO PURCHASE
This game is not supported by iMac and MacBook Pro devices equipped with the following video cards:
Radeon X1600
Intel GMA 950


"Take control of your WW2 tank and challenge friends to crazy tank battles!

- A Campaign mode to play solo or with another player cooperatively in 50 missions that require different strategies to destroy your enemies.
- 3 Multiplayer Battle modes (both online and local): Death Match, Team Death Match and Capture the Flag. You can even chat with your opponents while playing!
- Dynamic battlefields composed of destroyable and invincible blocks, moving obstacles, closing doors, a rolling tide, conveyor belts, and more.
- 4 models of World War II tanks, each customizable with 7 skins of different camouflage patterns.
- 4 different weapons with varied range, speed and effects: flame thrower, bullets, rockets and mines.
- Multiple power-ups, including speed-up, invisibility, new weapons and invincibility.
- An innovative 'Turret mode' enables the eliminated tanks to turn into a turret and still influence the outcome of the battle by launching bombs at the survivors."
Screenshots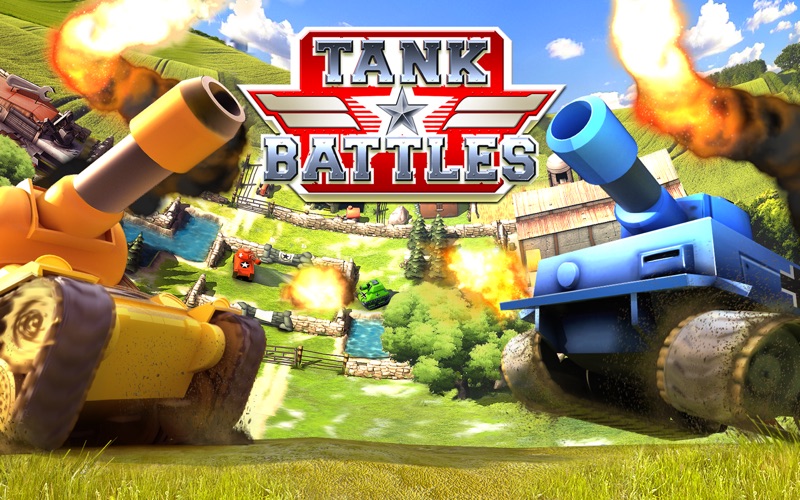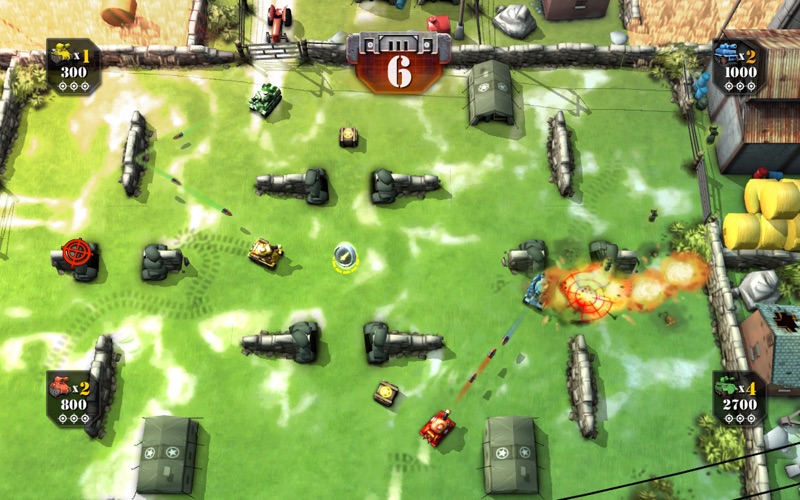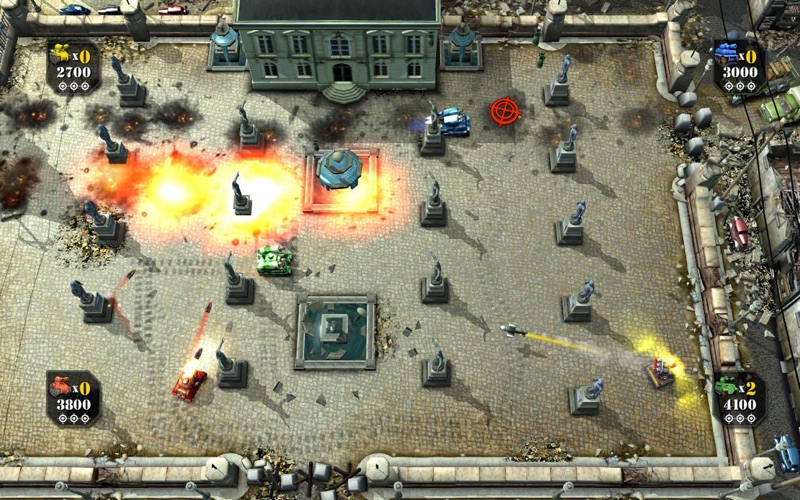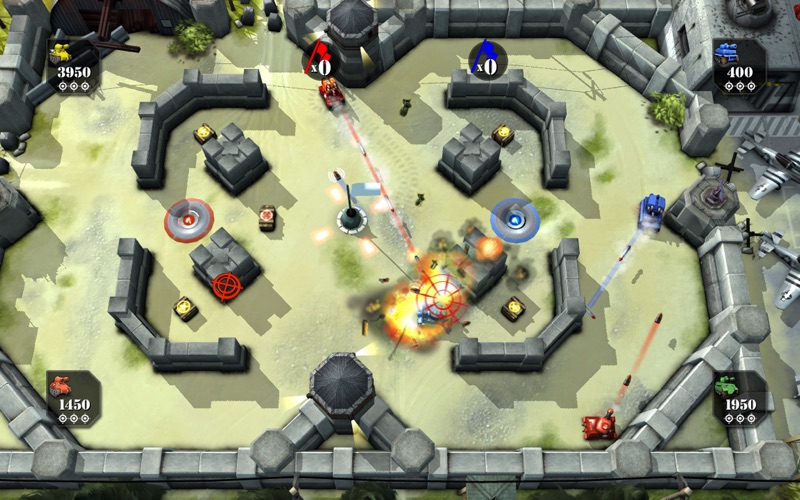 Customer Reviews
Horrendous controls
A couple people have mentioned it, but I want to be very clear about it: this game is unplayable without an external mouse. Yes, you can customize the keyboard layout, but it really doesn't help the situation at all. It's very strange because they give you buttons to turn the turret, but the gun still snaps back to wherever you have the mouse aimed. You would think they could have an all-keyboard control setup, but it is suprisingly missing. This game is frustrating and impossible to play with a trackpad. A simple option to remove mouse aiming would solve the problem and make this a fun game to play on the move (which is why I bought it) when you don't have room to set up an external mouse.

That being said (and assuming you have an external mouse), the game itself is fun. The free-for-all tank battles are fun and remind me of a much better version of the old Atari 2600 game. If they would fix the controls, I would happily give the game 5 stars.

EDIT: Taking away another star because I tried using my Xbox 360 controller and it's even worse. The game claims gamepad support, but it definitely does not. I know there's nothing wrong with my controller or drivers because it works wonderfully on Portal 2.
Well done, though missing local multiplayer features
I got this game because I was hoping it had the ability to play multiplayer on the same keyboard (as can be done with Pangea Software's Nanosaur II). I found that if you want to do the local multiplayer, you need to add a usb game controller for each additional player. I didn't have one, and to get cheap ones is 10 dollars, which is more than the price of the game. The game itself is well done, but because it can't deliver the local multiplayer that I wanted without having to make more purchases, I give it 4 stars.
trouble with freezing on campaign screen
I got this game yesterday and started playing immediately with no problems. then today I went to play some campaign and in the single player or multiplayer screen it freezes leaving me no option but to force quit. every other game mode seems to work properly except the campaign.... Ughh. does anyone else have this problem?? Thanks. Oh and I guess I should add that I have a brand new Macbook Pro with no additional graphics card or anything like that so I'm starting to wonder if maybe thats the problem? Let me know if ya'll have any suggestions. Thanks
View in Mac App Store
$6.99

Category:

Games

Released:

Aug 11, 2011

Version:

1.0.0

Size:

104 MB

Languages:

English, French, German, Italian, Japanese, Korean, Spanish

Seller:

Gameloft
Compatibility: OS X 10.6.6 or later