Velvet Assassin
By Missing Link Games
Open the Mac App Store to buy and download apps.
Description
Inspired by the fascinating story and unbreakable spirit of British secret agent Violette Szabo, players take control of Violette Summer, a beautiful World War II spy deep behind enemy lines with no support or official backing from the British Government. Intense stealth action game play with a startling real-time lighting system and surreal visuals combine to produce an incredible gaming experience. Through third person game play, sneak up on enemies and pull the pins from their belted grenades. Infiltrate a Gestapo prison and slip cyanide to your own men before the Germans make them talk. And slink through the shadows to finish off your unsuspecting enemies with a single, silent move. Through Violette's fever dreams, experience what she experienced. Walk where she walked. And kill those she killed.

• Stealth Assassinations – Execute over 50 different brutal maneuvers to deliver a quick and silent death to enemy soldiers or use the environment itself to take down Violette's foes.

• Dynamic lighting and shadows – Slip into the darkness of Nazi-controlled Europe and avoid the relentless searchlights of German guards that cut through your shadowy cover.

• Stylized environments - Explore surreal, dreamlike settings that are modeled after actual World War II locations.

• Unique perspective - Experience the unimaginable horrors of war through Violette's fever dreams. Shift into Morphine Mode when Violette's memories betray her to reposition and gain an advantage against opposing forces.

Requirements:

Intel Core 2 Duo CPU
Mac OS X 10.7.5 or higher
2 GB RAM
ATI HD 2600, NVidia 8600 or better with minimum 256 VRAM
5 GB HDD space
What's New in Version 1.0.1
Fixes issue with large resolutions
Screenshots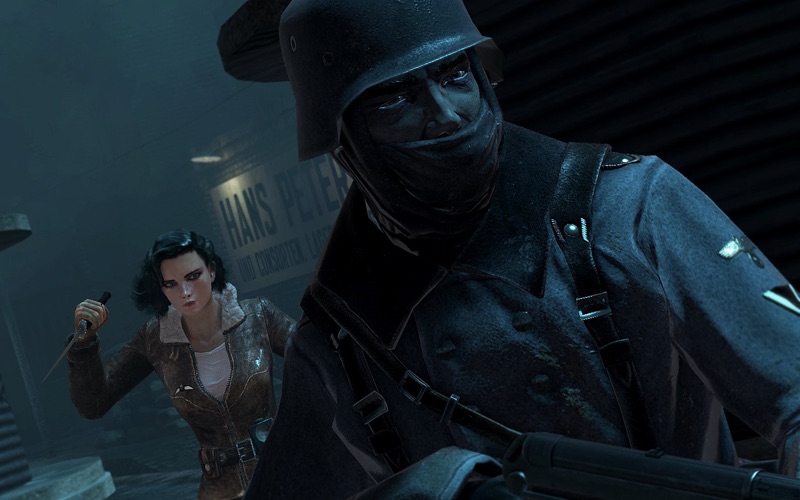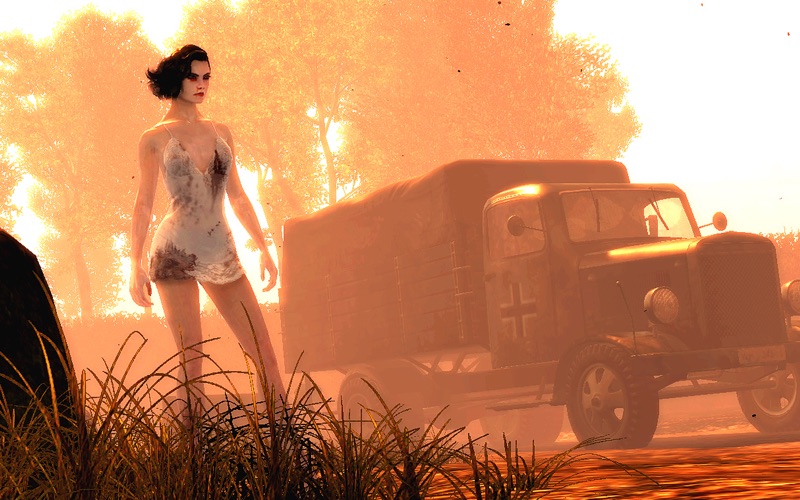 Customer Reviews
Great stealth game in the mold of the earlier Splinter Cell games.
Velvet Assassin is a great entry into the stealth genre, in the vein of the older Splinter Cell games - careful planning, light and shadow, and - yes - some trial and error.

The game is positively dripping with atmosphere, and the story - though a bit abstract toward the end - is quite gripping, especially when you consider the source material (look up Violette Szabo to appreciate the role you are stepping into).

With out spoiling anything, there were two moments in the game where you are required to get into a major fire fight, and the main character - and the games controls - were not designed to offer intense, fast paced, third person shooting elements. But these two sections were the only parts where I found myself frustrated.

Just as a caveat, if you have become accustomed to 'stealth' games that are action games with a heavy stealth emphasis - this game is not for you. Like it was stated above, Velvet Assassin follows in the footprints of the earlier Splinter Cell game (1-3) in terms of the game mechanics at hand and as such, might not be for everyone.

On the other hand, I enjoyed the game immensely, and enthusiastically recommend it .

One more thing - I am running OSX 10.6.8 on a 2010 Mac Mini with 4 gigs of ram, a 2.4gig Core Duo, and a Nvidia 320M, and the game ran fine. Maybe not at the highest settings (to be sure), but I didn't feel cheated.
Velvet Assassin
I had some issues with the game, but contacted the designers. My issue was I could not use any weapons other than sneaking up and stabbing people, and using the morphine. My two boys were so frustrated, as we had to come up with many ways around this issue, especially having to escape some scenarios. We were able to do this unit, La Boeuf, which required only way to pass. Thanks to the great team of designers, we found out my difficulty, which was an incorrect setting on my system. I had to change the aim feature to the TAB key, and WALLLA! It is truly a great game.
VELVET ASSASSIN
I really liked this game. It is a good idea to go to controls in the game options and change a few of the key commands so that you don't have a problem with the lack of a second click button for the mouse, or have to use the one that requires two keyboard buttons. This game plays like one of the slower moving PS3 tombraider games (any except the last more intense reboot), except in this game you have to assassinate a large number of Nazis. I really like the varied locations. It runs fine on my 2010 iMac.
View in Mac App Store
$0.99

Category:

Games

Updated:

Mar 07, 2013

Version:

1.0.1

Size:

4.09 GB

Language:

English

Seller:

Missing Link, LLC
Compatibility: OS X 10.6.6 or later
More by Missing Link Games