World of Tanks Blitz
By WARGAMING Group Limited
Open the Mac App Store to buy and download apps.
Description
World of Tanks Blitz has arrived on OS X! The free-to-play online smash hit, with over 90 million downloads, brings quick-fire tank combat to Mac. Choose from over 250 legendary armored vehicles and test your wits in action-packed 7-vs-7 PvP combat. Download World of Tanks Blitz and start battling with players around the world now!

"Frantic tank-based fun." — AppSpy

"A lot of tanks, a lot of people and a lot of fun." — IGN

Note: With separate queues for PC/Mac and mobile/tablet, players will always find the right battlefield.

FEATURES
• Over 250 iconic WW2 vehicles from nations across the world
• 23 unique battle arenas
• Strategic 7-vs-7 online multiplayer
• Free-to-win: equal access to in-game elements for everyone
• Deep progression system: 10 tiers of tanks to unlock and explore
• Innovative crew upgrades to enhance your tank and refine your gaming style
• Constant updates and graphical enhancements; optimization for various devices
• In-game chat and Clan chat functionality
• Battle Missions that open up new, personalized challenges and let players earn bonuses and achievements
• Clan functionality allowing players to unite in their pursuit of victory and invite their friends to play online

Download World of Tanks Blitz now FREE! For more information, please visit:
• http://wotblitz.com/
What's New in Version 4.5
As the winter holidays approach, so does New Year's UPDATE 4.5!
Enter the game and visit the website for surprises and gifts—BLITZ FAIR IS BACK!
Fight in the streets of Shanghai from the mid-20th century on the new Dynasty's Pearl map.
Check out the New Year's Garage, improvements to heavy tanks, and other fixes.
Install Update 4.5 right now and feel the holiday vibes!
Screenshots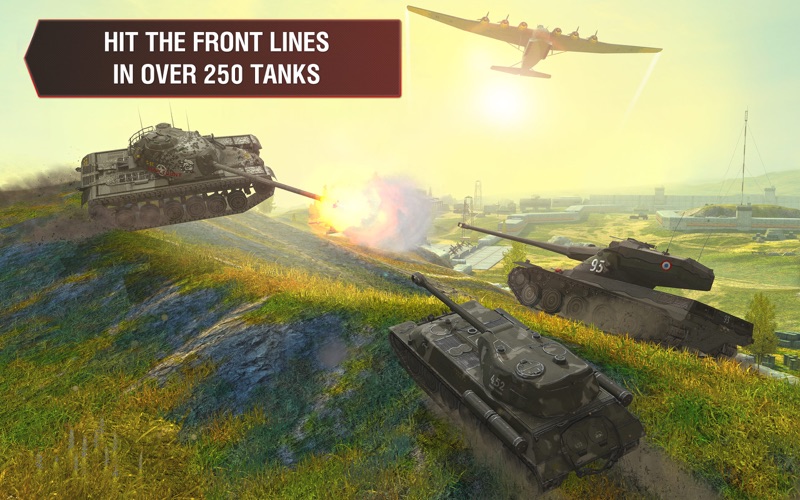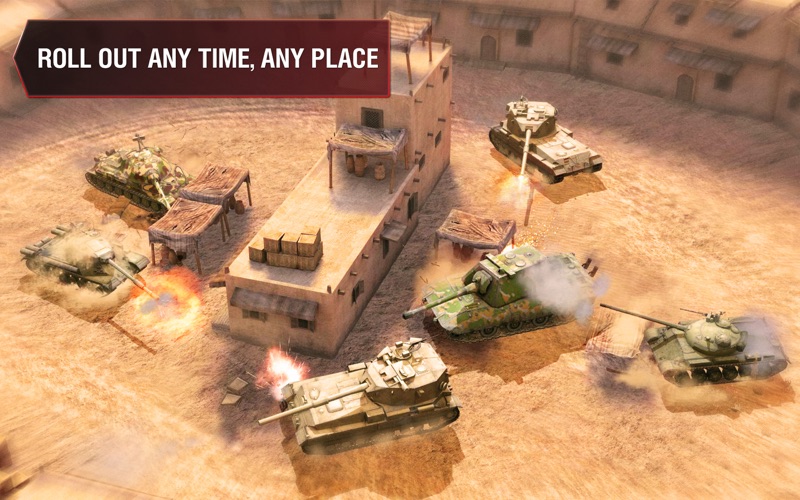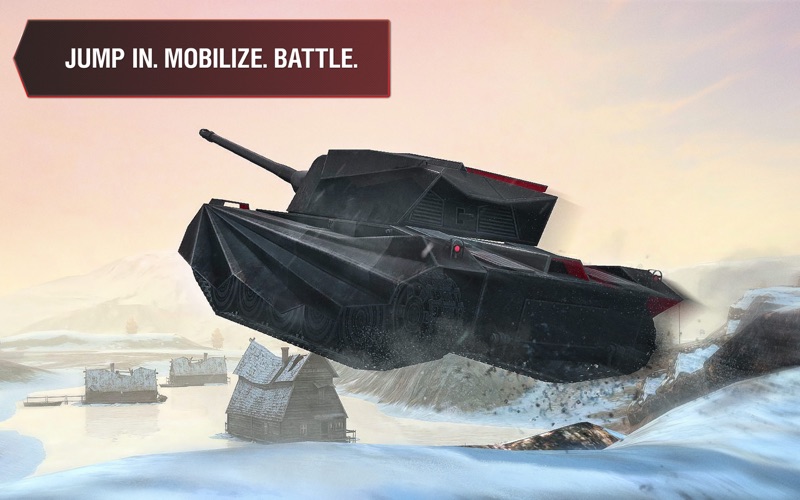 Customer Reviews
Best Tank Mobile Game Available
WOT Blitze is the little brother of WOT. Overall the Graphics are good, you will need a device with a little proccesing power to fully enjoy them. The tank variety is amazing, and the tank models are very well made and close, if not perfect to thier real life counter parts. Not a Pay-To-Win, while premium tanks give you a nice buff, they are not OP though. You may struggle to earn coins at the very beggining, however recent updates have made it much easyer to get decent and fair coinage depending on your effectiveness in battle. The gameplay is great for the casual and the hardcore. Dont be intimitaded by the stuck up, 60% winrate idiots. If they bother you after a battle for something you dont even remember doing, tell them to "screw-off" and play on, (most of them spend money on the game and are very impacient with those who are just trying to have fun.) The map design is very thought out, allowing for strategic battles. The Crew Member stuff might be a little confusing at first, but you will get the hang of it after a while. Also the WOT Blitze Forums are very wholesome for new or old players. I would reccomend going thier for any questions you have about anything related to the game. Give it a try and have fun!
Good but has tremendous potential
Whatever happene to the good old days when game apps were just simple. No book manual type of instructions, or 50 different tutorials, or astrophysicist quantum reading (sarcasm). This game is good and I like it - but what kills it - is the growing, non-ending upgrades of tanks, purcahses of this, and that, and upgrade here, and combine skills with upgrade here, and then upgrade there, then turn around and purchase a different tank with another upgrade of premium without the premium and then purchase shells with more upgrade here and another tank there .. (did i lose you yet) thats exactly how this game is. After every battle youre forced to purchase, upgrade, sell, repurchase, upgrade, resell, purchase resell and upgrade… why ? Developers .. keep it simple .. let us choose what we want to buy, when we want to buy, and how we want to buy it .. please get rid of the growing list of tutorials, and weapons and tanks, and supplies .. again keep it simple. The only thing i like about this game is the actual battle, but again going back to what i repeated earlier what completely kills it is the constant barrage of upgrades and instructions.
Great Game but...
Been playing this game for some time now. As games go the only game I have played that was this good was Call of Duty. The graphics in this game are amazing. The different types of tanks are for the most, as real as it can get. Yes you can play for free but buying things will help you win. As others have said most do not get above a 50% win rate. This can be frustrating to many. Different players communicate with different attitudes, some not so nice. There are glitches that occur in the game. War Gaming will explain them away by telling you , you do not know how to play properly. As far as Customer Service goes, you will usually get some kind of "canned" answer that doesn't really answer what you asked in the first place. Thge desingers of this came have really done a awesome job of building this game. Sure it has glitches on occasions but it is still fun to play. Just don't get caught up with winning all the time. They try to continually upgrade the game and fix glitches.
View in Mac App Store
Free

Category:

Games

Updated:

Dec 18, 2017

Version:

4.5

Size:

1.89 GB

Languages:

English, Arabic, Czech, Finnish, French, German, Italian, Japanese, Korean, Polish, Portuguese, Russian, Simplified Chinese, Spanish, Thai, Traditional Chinese, Turkish, Vietnamese

Seller:

WARGAMING Group Limited
Compatibility: OS X 10.9.0 or later, 64-bit processor
Top In-App Purchases
Bag of Gold$4.99
Crate of Gold$19.99
Satchel of Gold$9.99
Lots of Gold$49.99
Legendary Pack of Gold$94.99
Basic Needs$2.99
Basic Bundle$23.99
Legendary Kit$19.99
Legendary Kit$39.99
Advanced Bundle$74.99