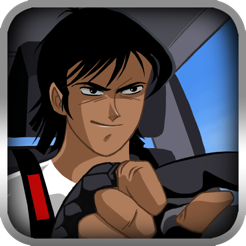 Zero4Racer PRO
4+
Free
Offers In-App Purchases
Description
Zero4Racer PRO is a realistic Drag Racing Game.

With Real-life- like physics, the engine simulates an actual car's engine, transmission, tire and body balance. All the racers are based on manual transmissions and require the use of a clutch. Zero4Racer Pro features a half clutch, allowing you more control of the speed of your racer.
To start your racer you simply press down on your clutch, start your engine, and release the clutch at the green signal. Starting your racer and changing gears requires the use of the clutch, this test your response abilities and You press clutch, then start engine and release clutch after signal turns green. Holding down the clutch is also necessary to change gears, this feature is a great test of time-response and skills.

This app requires iOS 4.2 or a higher version and must have Game Center features.

============FREE GAME===========
This FREE 'Zero4Racer PRO' contains ADs that display within the game, the purchase of an ADs removal package is available.

============FEATURES============
★ Personalize
You can choose your own driver, characters, and cars .
★ Modify your car
You can modify and maintain your car with many realistic parts that affect the car's performance.
★ 3 Different Class
You can start with regular car [Class A], and rank up to GT cars [Class S] and formula car [International].
★ 3 Different Race Length
You can play 400m race, 500m race and 600m race.
★ Local Ranking
You can store your race history and best times. Beat all preset data and get No.1!
★ Online Ranking
You can see Daily/Monthly/Yearly Best score and become a World Ranker
★ Download and Compete
You can download other's race data and compete with against their racer's data.
★ Game Center
You can log in to the Game Center account and enable Leaderboard and Achievements.
★ Twitter Link
You can Link your race data with your 'Twitter' account, and tweet your scores, see other's tweets and follow / unfollow other racers. Your tweets will not be posted without your consent.
★ Driver and Car Backup/Restore
Do you have more than one iOS devices? With twitter link, you can backup drivers and car data on cloud and restore with other iOS devices. You can start a racer on an iPhone and continue playing the same car in an iPad / iPod Touch.

==========VERSION HISTORY=========
2.0.0 Created new App 'Zero4Racer PRO' by upgrading 'Zero4Racer'. 'Zero4Racer' user's can remove ADs by installing both apps on your iPhone and clicking 'UPGRADE TO PRO'.
Bug fix for the score issue.
Ratings and Reviews
Good idea
This game has a good idea, involving the clutch and shifting. But it crashes way to many times after every race. Needs more up grades and as well cars, wouldn't hurt to be able to earn more money on races.
So if you have the urge to download a game with a clutch/racing this is the game.
Needs an update
The app doesn't let me go past the purchasing of the car screen. It keeps asking me to buy a new car even though I just bought one and for some reason I keep getting more money every time it asks me to buy another. Very strange, would have liked to play it. Let me know when you fix it with an update!
Good, Needs a little work
The app is good. It needs some work as in stop booting me to the home screen every other time I play! I'm not gaining money that way! I like that this games uses a clutch maybe add a gas pedal.
Information
Seller

J-Tech Creations, Inc

*WEA.AppPages.Size*

20.4 MB

Category

Compatibility

Requires iOS 4.2 or later. Compatible with iPhone 3GS, iPhone 4, iPhone 4s, iPhone 5, iPhone 5c, iPhone 5s, iPhone 6, iPhone 6 Plus, iPhone 6s, iPhone 6s Plus, iPhone SE, iPhone 7, iPhone 7 Plus, iPhone 8, iPhone 8 Plus, iPhone X, iPad, and iPod touch.

Age Rating

Rated 4+

Copyright

© J-Tech Creations, Inc.

Price

Free

In-App Purchases

ADs Remover package.

$1.99
Supports
Family Sharing

With Family Sharing set up, up to six family members can use this app.