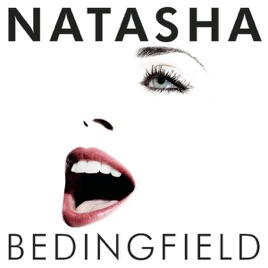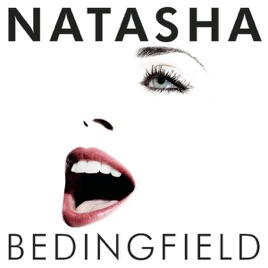 3.8, 5 Ratings

Partial Album
| | TITLE | | TIME |
| --- | --- | --- | --- |
| | | | |
| | | | |
| | | | |
| | | | |
| | | | |
| | | | |
| | | | |
| | | | |
| | | | |
| | I Think They're Thinking - Interlude | | |
| | | | |
| | | | |
| | | | |
| | | | |
| | Unwritten (Manny Marroquin Mix) | | |
| | | | |
| | | | |
18 Songs, 57 Minutes
Released:

30 Apr 2007

℗ All tracks 2007 except Track 14 2005 and Track 17 2006 SONY BMG MUSIC ENTERTAINMENT (UK) Limited
Ratings and Reviews
extremely catchy beats.
wow, natasha's really impressed me with this one.
songs grow on you, but have the best lyrics and beat, and you can tell she's put heart and soul into this, which gives emotion & meaning to her lyrics.
also, she's really worked on the beat, and it shows.
my favorite tracks are Not Givin' Up and Smell the Roses.

a must have in your download/cd collection. =]
NB rocks
Natasha's new album is GREAT, good tracks r how do you do, i wanna have ur babies, soulmate, who knows, say it again, what ifs and tricky angel. u hafta keep listening 2 the other songz, they grow on u eventually. Pussycat dolls rocks!
i love this album
this album is really great, its got the tuneful melodic songs we all love and have learnt to expect from this great artist, as well as some more upbeat songs. overall, one of my favourite albums that seems to be played over and over.

also, when are we getting her new album- A Pocketful of Sunshine???
America has had it for months already!
About Natasha Bedingfield
Originally from New Zealand, Natasha Bedingfield grew up in southeast London, where she and her siblings were raised around music. By their teens, Natasha, brother Daniel, and sister Nikola had formed an R&B-based singing group. It didn't last, but the experience encouraged the Bedingfields to keep pursuing music. In 2001 and 2002 Daniel Bedingfield scored a hit with the single "Gotta Get Through This," and the following year it was Natasha's turn. Leaving university to sign with BMG, Natasha immediately started working on her first record. Buoyed by advance singles like "These Words" and "Single," Unwritten debuted at number one on the British charts. The golden reception for Bedingfield's rhythmic pop sound netted her platinum record sales and numerous BRIT awards. It also set up her assault on the American pop charts, which began in July 2005 with Unwritten's domestic release. In 2007 the single "I Wanna Have Your Babies" announced the coming of her sophomore effort, N.B. That album, however, was never released in the U.S. Instead, a reworked version -- half of N.B. plus six new songs -- found its way onto American shores as Pocketful of Sunshine in early 2008. In 2009, Bedingfield married businessman/filmmaker Matt Robinson and began working on writing new material while vacationing in New Zealand. Bedingfield's third studio album, Strip Me, featuring production from OneRepublic's Ryan Tedder, was slated for release in November of 2010. ~ Johnny Loftus
HOMETOWN

London, England

GENRE

BORN

26 November 1981