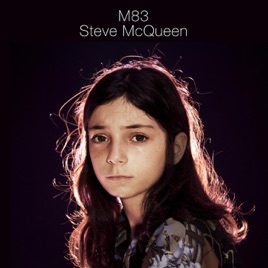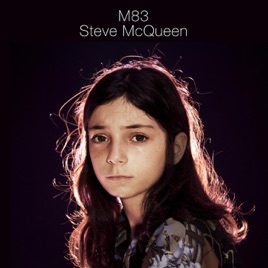 Steve McQueen - Single
M83
| | TITLE | | TIME |
| --- | --- | --- | --- |
| | | | |
| | Steve McQueen (Instrumental) | | |
2 Songs, 7 Minutes
Released:

28 Nov 2012

℗ 2012 M83 Recording Inc.
About M83
In 2003, Frenchmen Anthony Gonzalez and Nicolas Fromageau enjoyed international acclaim with the album Dead Cities, Red Seas & Lost Ghosts, a luscious blend of shoegaze aesthetics, ambient pop, and progressive textures. But M83 had been releasing material for several years, having issued their self-titled debut through the tiny but taste-making French label Gooom in 2001. The success of Dead Cities, Red Seas brought attention not only to M83, but also to the Gooom label, which helped fuel the popularity of other glitchy, sleek, and vaguely psychedelic artists like Cyann & Ben. Fromageau departed the lineup after the second album, looking to pursue solo work instead, and Gonzalez returned to the studio for a follow-up record.

When Before the Dawn Heals Us appeared in January 2005, the addition of vocals and more consistent rhythms made it M83's most cohesive album yet. After finishing the subsequent tour, Gonzalez recorded Digital Shades, Vol. 1, a set of ambient songs inspired by Brian Eno and Krautrock, which arrived in 2007. Gonzalez then worked with producers Ewan Pearson and Ken Thomas on the critically acclaimed Saturdays=Youth, which was released in April 2008. After extended touring in support of that album, Gonzalez collaborated with producer Justin Meldal-Johnsen, Medicine's Brad Laner, longtime vocalist Morgan Kibby, and Zola Jesus on the sprawling double-disc set Hurry Up, We're Dreaming, which arrived in October 2011.

M83 reached a wider audience in 2013, when Gonzalez scored the sci-fi blockbuster Oblivion with composer Joseph Trapanese and vocalist Susanne Sundfør. That same year, he worked with the same collaborators to score the low-budget French sex comedy You and the Night, which was directed by his brother Yann. Marking a new direction for Gonzalez, the score was a mellow, romantic orchestral offering which paid homage to the French cinema of the '70s. When Gonzalez and Meldal-Johnson began work on the next official M83 album, they drew inspiration from TV show themes from the '70s and '80s as well as the fleeting, disposable nature of music in the 21st century. The pair worked with Sundfør, Beck and French singer/songwriter Mai Lan, but Kibby left the group before recording started to focus on her project White Sea. The single "Do It, Try It" arrived in early 2016, around the time Kibby's replacement Kaela Sinclair was announced and shortly before the release of the full-length Junk that April. Junk peaked in the Top 30 of the Billboard 200, climbing into the Top Five of the Independent and Alternative album charts. The next year, the Go! Remixes EP was issued, featuring interpretations by KC Lights, Animal Collective, and others. ~ Johnny Loftus & John D. Buchanan
ORIGIN

Antibes, France

GENRE

FORMED

2001
Millions of songs.
Zero ads.
New subscribers only. Plan automatically renews after trial.