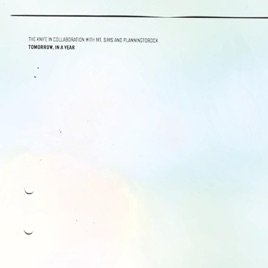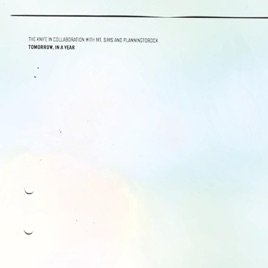 TITLE
TIME

The Knife & Planningtorock

Annie's Box (Alt. vocals)

The Knife
16 Songs, 1 Hour 32 Minutes
Released:

1 Jan 2010

℗ 2010 Rabid Records, under exclusive license to etcetc Music Pty Ltd
Ratings and Reviews
.....why?
File this under "Seemed like a good idea at the time".
Industrial Opera
It's not going to be everyones cup of tea, but I think this is a great album. Dissimilar to previous records by the knife. Best enjoyed listened from start to finish. Has a dark industrial undertone to a number of the tracks, and the operatic singing accompanies the industrial sounds surprisingly well .
Interesting
It should be noted that this is an album release of an opera The Knife did in conjunction with two other artists/groups that is about Charles Darwin.
It is bizarre and unsettling at times, but the tones fit the theme. If you're more a fan of The Knife's typical work, this may not be for you. But if you listen to it while considering the context, you may end up liking. It's really one or the other - you'll either love it or loathe it. But I appreciate the unique feel of it.
About The Knife, Mt. Sims & Planningtorock
A brother-and-sister duo hailing from Stockholm, Sweden, the Knife take inspiration from vintage synth pop and forward-thinking electronic music, crafting a sound that is equally unsettling, playful, and beautiful. Olof and Karin Dreijer formed the Knife in 1999 and worked on their music in their home studios, releasing their first single, Afraid of You, in 2000 and their 2001 self-titled debut album on their own Rabid Records label. In 2003, the Knife were nominated for two Grammys, one for Best Pop Group of the Year and one for Best Pop Album for their second album, Deep Cuts. However, the Dreijers boycotted the ceremony, sending two people in gorilla costumes to protest the dominance of male acts in the music industry. They also released the Hanna Med H Soundtrack later that year.

In 2004, the Knife began work on their third album in unusual locations, including a former carbon dioxide factory and the vaults of Stockholm's Grand Church, before finishing their sessions in a more conventional studio. The following year, José González's cover of the Deep Cuts single "Heartbeats" (which was from his 2003 album Veneer) appeared in a commercial for Sony's Bravia and became a hit, earning more acclaim for the Dreijers outside of Sweden. Early in 2005, the Knife performed their first-ever live show at London's ICA, appearing with Rex the Dog (who also did a remix of González's version of "Heartbeats") and playing in front of video created for the event by artist Andreas Nilsson. His work also appeared on How I Found the Knife, a DVD/CD set that included all of the band's videos, short films, and remixes, which was released that summer.

The Knife and Nilsson teamed up again for the video for the title track of the group's third album, Silent Shout, which was released in early 2006 in Sweden and that summer in the U.S. (by Mute) and U.K. (by Brille). The Knife's darkest, most ambitious work to date, the album featured singles such as We Share Our Mother's Health, which included a mix by Trentemøller. The duo played a handful of European, Scandinavian, and North American dates in 2006, accompanied by more of Nilsson's visuals. That fall, Mute reissued The Knife and Deep Cuts.

The Knife's next project was Tomorrow, in a Year, an opera commissioned by the Danish performance group Hotel Pro Forma and inspired by Charles Darwin's On the Origin of the Species. Working with Mt. Sims and Planningtorock, the duo recorded the album in Berlin, Stockholm, and Copenhagen over the course of 2008 and 2009. During that time, Karin Dreijer also worked on her own project Fever Ray with producer Christoffer Berg; the self-titled debut album arrived in 2009, and Tomorrow, in a Year was released in 2010. Early in 2013, the Knife released a new song, "Full of Fire," and announced their fourth album, Shaking the Habitual. Another single, A Tooth for an Eye, arrived before the album. An unsettling 90-minute meditation on topics including politics and the environment, Shaking the Habitual was released that April. The Knife returned the following June with Shaken Up Versions, a mini-album of some of the band's songs as they performed them on the Shaking the Habitual tour. ~ Heather Phares
ORIGIN

Stockholm, Sweden

GENRE

FORMED

1999