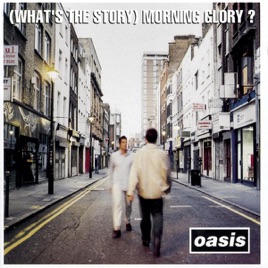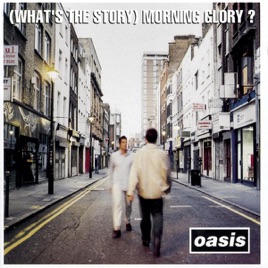 (What's the Story) Morning Glory
Oasis
| | TITLE | TIME |
| --- | --- | --- |
| | | 3:21 |
| | | 3:59 |
| | | 4:18 |
| | | 4:47 |
| | | 5:41 |
| | | 0:44 |
| | | 5:28 |
| | | 4:51 |
| | | 3:40 |
| | | 5:04 |
| | | 0:39 |
| | | 7:27 |
12 Songs, 49 Minutes

℗ 1995 Sony Music Entertainment (UK) Ltd.
Best Album Ever!
I think this is the best album ever with brilliant tracks such as Wonderwall, Don't Look Back In Anger, Some Might Say, Morning Glory and Champagne Supernova. My personal favourite Oasis song is Cast Now Shadow which is also another brilliant track of this wonderful album. Hello 9/10 Roll With It 9/10 Wonderwall 10/10 Don't Look Back In Anger 10/10 Hey Now! 9/10 Untitled Some Might Say 10/10 Cast No Shadow 10/10 She's Electric 9/10 Morning Glory 10/10 Untitled Champagne Supernova 10/10 This is a classic album! 10/10
Wonderwall
I've only bought 'Wonderwall,' off the album... but I love it! It's my top played and i have played it 178 times since I bought it. Love it. Love it. Love it.
Brilliant
Oasis is one of the greatest bands ever and this album does nothing but prove it