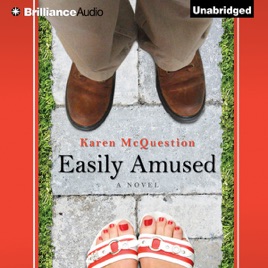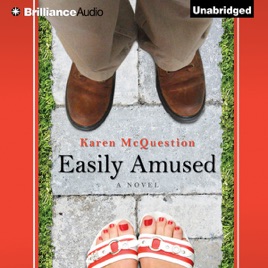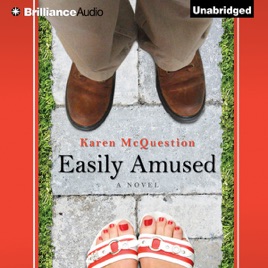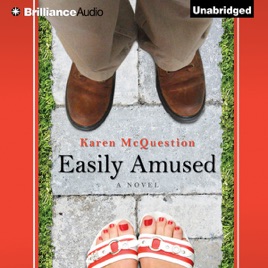 Easily Amused (Unabridged)
Publisher Description
For twenty-nine-year-old Lola Watson, life is finally looking up: she has fabulous friends, is working her dream job at a popular magazine, and has just inherited a beautiful house from her late aunt. Sure, her love life isn't in great shape, but she's got time, right? And so what if her new neighbors are a little too friendly (i.e., incredibly nosy)?

Okay, maybe she could stand for a little less drama from her friend Hubert, who unexpectedly moves in after his girlfriend kicks him out. Other than that, life is great! At least, until her little sister Mindy announces that she is getting married — on Lola's thirtieth birthday, no less. It's the final straw in Mindy's long history of one-upping her sister, and so Lola's best friend Piper hatches the perfect revenge: find a guy to pose as Lola's fiancé and steal her sister's thunder by announcing an engagement at Mindy's reception. It's an ambitious plan, and not just any man will do.

Enter Ryan Moriarty, Lola's handsome, well-dressed, and wonderfully mysterious new neighbor. He's definitely a catch, and their burgeoning relationship sets the neighborhood gossips' tongues to wagging. But when their well-meaning meddling unearths surprising revelations, what they find could derail Lola's entire plan — or enrich her life beyond her dreams. With its cynical-yet-loveable heroine, this lighthearted romantic comedy serves as an entertaining reminder that the deepest love and the truest friendship often can be found closer to home than we ever imagined possible.