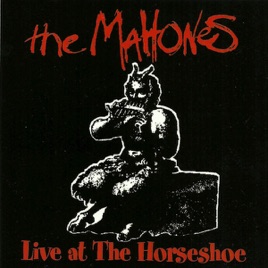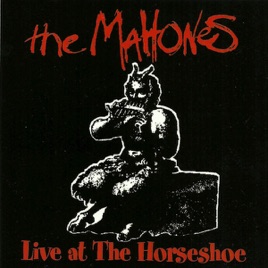 | | TITLE | | TIME |
| --- | --- | --- | --- |
| | Paint the Town Red (Live Version) | | |
| | Rise Again (Live Version) | | |
| | A Drunken Night In Dublin (Live Version) | | |
| | Shake Hands With the Devil (Live Version) | | |
| | Across the U.S.A (Live Version) | | |
| | Going Back To Dublin (Live Version) | | |
| | Whiskey Devils (Live Version) | | |
| | | | |
| | Drunken Lazy Bastard (Live Version) | | |
| | Is This Bar Open Til' Tomorrow? (Live Version) | | |
10 Songs, 43 Minutes
Released:

31 Dec 2002

℗ 2003 The Mahones. Under exclusive license to High Romance Music Ltd.
About The Mahones
Canada's premier Celtic punk rock party band was fittingly born on St. Patrick's Day in 1990 in Kingston, Ontario. Founding members were singer/guitarist Finny McConnell; Andrew Brown on tin whistle, keyboards, and accordion; Ger O'Sullivan on mandolin, banjo, guitar, and bodhran; bassist Joe Chithalen; and drummer Christos Smirnois. Four years later the group celebrated St. Patrick's Day again with its debut album, Draggin' the Days. They then played to enthusiastic crowds across Canada and south of the border. Only McConnell and Brown remained when the follow-up album Rise Again was released in 1996. The album received strong radio and video play for its first two singles, "100 Bucks" and "Rise Again." The Mahones again toured heavily to support the album. For The Hellfire Club Sessions, released in 1999, they got some help from some of Kingston's most famous bands: Johnny Fay of the Tragically Hip co-produced and drummed; his bandmate Gord Sinclair played piano; and Colin Cripps of Crash Vegas (and Junkhouse) sang on "This Old Town." Sadly, that same year, bass player Joe Chithalen passed away. The band also penned the title song for the film Celtic Pride, which starred fellow Kingstonian Dan Aykroyd. Another film credit was the use of the song "100 Bucks" in Bruce McCulloch's Kids in the Hall movie Dog Park. The group released Here Comes Lucky in 2001, followed in 2003 by the concert album Live at the Horseshoe. 2006 saw the release of Take No Prisoners, followed by the band's seventh studio album, 2010's The Black Irish. Angels & Devils in 2012, the latter of which won that year's Independent Music Award for Best Punk Album. ~ Mark Allan
ORIGIN

Kingston, Ontario, Canada

GENRE

FORMED

1990
Millions of songs.
Zero ads.
New subscribers only. Plan automatically renews after trial.