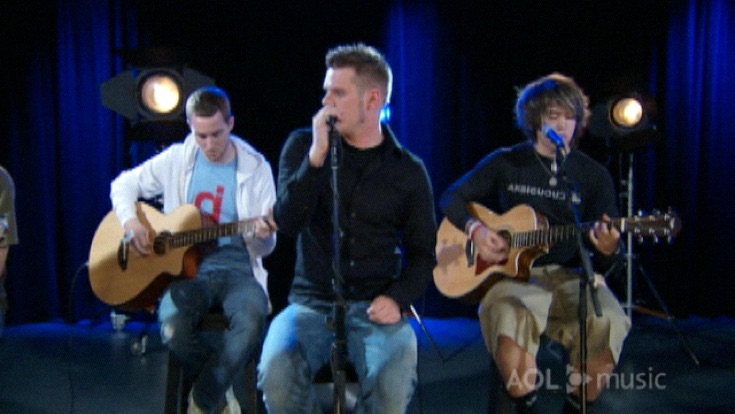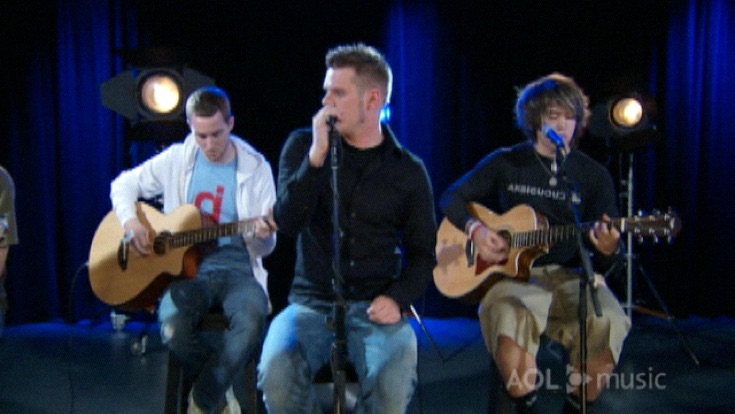 Gone So Young (Acoustic) [AOL Sessions Undercover]
℗ 2008 Hopeless Records, Inc.. All rights reserved.
About Amber Pacific
Seattle-based Amber Pacific first formed in 2002 as Follow Through while the guys were still juniors in high school. Hopeless Records heard some of the band's initial recordings and signed them up, and the combo made its debut as Amber Pacific in May 2004 with the Fading Days EP. The sound was urgent, slick punk-pop in the vein of Story of the Year, the Audition, and the All-American Rejects. Amber Pacific worked hard in the summer that followed, honing their skills as a touring band with dates on the Warped Tour. Following that they reentered the studio, and the full-length The Possibility and the Promise appeared just about a year after the original EP. By this point the band's lineup included vocalist Matt Young, guitarists Will Nutter and Justin Westcott, drummer Dango, and bassist Greg Strong. Touring continued, including another summer spent on Warped, though Westcott left sometime along the way. Takeover Records owner and ex-Yellowcard member Ben Harper joined the gang in summer 2006 as their touring second guitarist, and though he was announced to be a permanent addition that October, he'd moved on by the year's end. The foursome continued on ahead, however, and in May 2007 their sophomore album, Truth in Sincerity, was released. ~ Johnny Loftus
ORIGIN

Seattle, WA

GENRE

FORMED

2002
Millions of songs.
Zero ads.
New subscribers only. Plan automatically renews after trial.