Wateeny - Free Classifieds & Marketplace
By WMN
This app is only available on the App Store for iOS devices.
Description
Look around your house. We bet there are hundreds of forgotten old items, gathering dust, that you never looked back at! Old mobile phones, used electronics, cars, furniture and a lot of other stuff is replaced by upgrades, newer wants and yearly online shopping deals. As the saying goes, "Old is the new new." Stuff in your house is never too old to throw away.

We bring you Wateeny - A unique marketplace to list your old, used items with free classifieds, put them on sale, advertise and auction them off to a local or a global buyer!

## Business Ads & Brochures ##
Get creative and gain more visibility by our interactive business ads and shareable one-link brochure.

— Takes less than 30 sec to present your brochure to the world
— Direct interaction with your customers & instant feedback
— Generate a Higher Response Rate
— Brochure integrated with Google maps
— Targeting Capabilities
— 5 images for each brochure

## Its Simple To Use Wateeny##
Simply download the app, make and verify your account, take a quick snap of your old stuff from the app itself and upload it on a free classified ad!

List the item for sale or auction, talk directly with buyers and sit back while you get the best deal!

As a buyer, you can browse through products and offers, talk directly with seller, negotiate and get the best price!

## More Than Just a Marketplace ##
— Enjoy free classified ads and services, forever.
— Local and Global listings for easy exchange
— Snap N Sell - As easy as that
— 30+ Categories to Buy & Sell Stuff online
— 3 Selling Types for Items: Auction, Fixed, Open
— Participate in Bidding wars to get the best deal online
— Integrated with social networks
— 24/7 live support in App



الق نظرة على الاغراض الغير مستخدمة في بيتك، نكاد أن نجزم أنه يوجد العديد من تلك الأغراض لست بحاجة لها أو لم تعد تستخدمها لفترة طويلة ، مثال على ذلك جوالات قديمة، أجهزة إلكترونية "آيباد، آيبود، اكس بوكس، بلاي ستيشن...إلخ"، أثاث والكثير من الأغراض التي يمكنك مشاركتها مع عائلتك، أصدقاءك، جيرانك إما باستبدالها أو بيعها وتصفح أحدث وآخر العروض.

ما رأيك بأن تمنح أغراضك الغير مستخدمة فرصة للبيع ليستفيد منها غيرك باستخدامها وبنفس الوقت تستفيد مادياً، الأغراض التي ببيتك ليست قديمة ليتم تجاهلها وانما تحتاج فقط لمنصة بيع تهتم وتثمن مثل هذه الأغراض

الحل هو وتيني – سوق فريد من نوعه أعرض أغراضك الغير مستخدمة بالمزاد و سوّق منتجاتك أو خدماتك للآخرين من خلال أحدث طريقة للأعلانات المبوبة المجانية

ليس هذا فقط، تصفح أحدث وآخر العروض لكل من: الموضة والاكسسورات، الكترونيات وترفيه، الهواتف المحمولة والأجهزة اللوحية، السيارات، العقارات والوظائف والخدمات وغيرها الكثير من الفئات المعروضة. ويمكنك المشاركة بكل سهولة للبيع أو الاستبدال أو المزاد والحصول على افضل الأسعار.



##باقات الأعمال المميزة ##

كن مبدعا واكسب مزيد من العملاء مع بروشورات وتيني التفاعلية وشارك عملائك عروضك و منتجاتك الجديدة
• أقل من ٣٠ ثانية لعرض إعلانك
• تفاعل فوري ومباشر مع العملاء
• البروشورات متوافقة مع خرائط قوقل
• إمكانية تحديد الشريحة المستهدفة
• إضافة خمس صور للإعلان الواحد


## من السهل استخدام وتيني ##

تطبيق وتيني سوق متنوع يمكنك من بيع وشراء السلع المستعملة والجديدة ضمن نطاق منطقتك الحالية أو العالمية، ومتوفر في ابل ستور ومتجر التطبيقات الخاص بأجهزة الاندرويد


حمل وتيني، اختر اسم لحسابك، التقط صورة لأغراضك المستعملة التي ترغب ببيعها واعرضها بوتيني مجاناً

اعرض سلعتك بالبيع المباشر أو بالمزاد، كن على إطلاع بمعرفة آخر الأسعار، تحدث مباشرةً مع زبائنك

استمتع بكثير من العروض للمنتجات والخدمات المعلن عنها بوتيني، تحدث وتفاوض مع جميع المعلنين لتحصل على سعر أفضل


## أكثر من مجرد سوق ##

• استمتع بالمنتجات والخدمات المعروضة مجانا
• عروض محلية لتبادل أسهل
• بكل سهولة صور وبيع
• أكثر من 30 فئة معروضة بوتيني
• ثلاث خيارات للبيع: مزاد، ثابت،مفتوح
• شارك واستمتع بإثارة المزاد لتحصل على أفضل الأسعار
• متوافق مع جميع شبكات التواصل الاجتماعي
• دعم فني مباشر على مدار الساعة من حساب وتيني
• شارك صفحتك أو إعلانك (صورة أو رابط)
What's New in Version 1.7.9
We update the app regularly so that we can make it better for you. Get the latest version for all of the available features and improvements. Thanks for using Wateeny and as always, email us at info@wateeny.com for any questions, complaints, or suggestion.

Love our app? Tell others what you think in the App Store!
iPhone Screenshots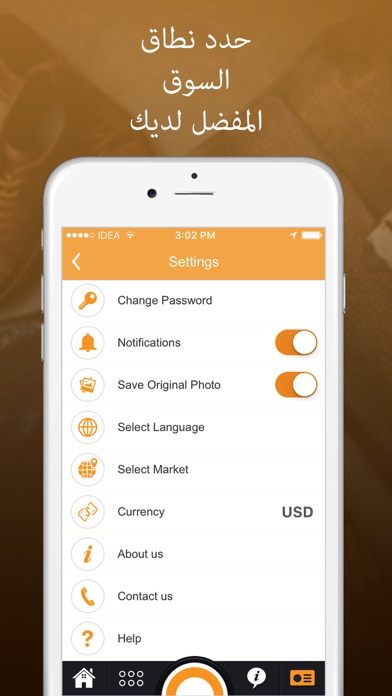 View in iTunes
Free

Category:

Lifestyle

Updated:

08 June 2017

Version:

1.7.9

Size:

66.3 MB

Languages:

English, Arabic

Developer:

WMN
Compatibility: Requires iOS 8.0 or later. Compatible with iPhone, iPad and iPod touch.