Remix
Making Art and Commerce Thrive In the Hybrid Economy
Lawrence Lessig
This book is available for download with iBooks on your Mac or iOS device, and with iTunes on your computer. Books can be read with iBooks on your Mac or iOS device.
Description
For more than a decade, we've been waging a war on our kids in the name of the 20th Century's model of "copyright law." In this, the last of his books about copyright, Lawrence Lessig maps both a way back to the 19thcentury, and to the promise of the 21st. Our past teaches us about the value in "remix." We need to relearn the lesson. The present teaches us about the potential in a new "hybrid economy" — one where commercial entities leverage value from sharing economies. That future will benefit both commerce and community. If the lawyers could get out of the way, it could be a future we could celebrate.
Publishers Weekly Review
Aug 25, 2008 –
Should anyone besides libertarian hackers or record companies care about copyright in the online world? In this incisive treatise, Stanford law prof and Wired columnist Lessig (Free Culture) argues that we should. He frames the problem as a war between an old "read-only" culture, in which media megaliths sell copyrighted music and movies to passive consumers, and a dawning digital "read-write" culture, in which audiovisual products are freely downloaded and manipulated in an explosion of democratized creativity. Both cultures can thrive in a "hybrid" economy, he contends, pioneered by Web entities like YouTube. Lessig's critique of draconian copyright laws—highlighted by horror stories of entertainment conglomerates threatening tweens for putting up Harry Potter fan sites—is trenchant. (Why, he asks, should sampling music and movies be illegal when quoting texts is fine?) Lessig worries that too stringent copyright laws could stifle such "remix" masterpieces as a "powerful" doctored video showing George Bush and Tony Blair lip-synching the song "Endless Love," or making scofflaws of America's youth by criminalizing their irrepressible downloading. We leave this (copyrighted) book feeling the stakes are pretty low, except for media corporations.
Screenshots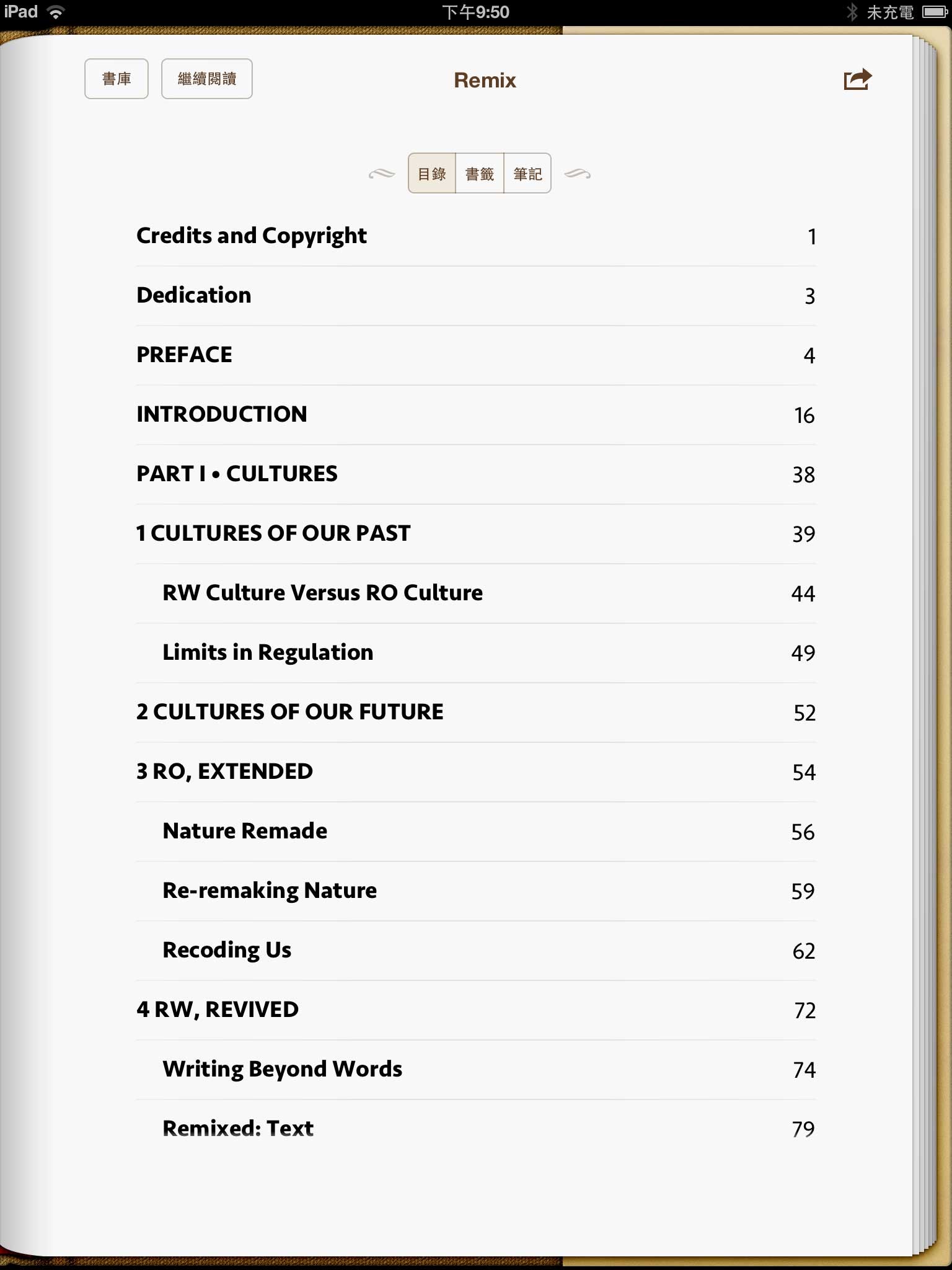 View In iTunes
Free

Category: Social Science
Published: Nov 11, 2012
Publisher: Puomo Digital Publishing & Marketing, LLC
Seller: Fred Jame
Print Length: 328 Pages
Language: English