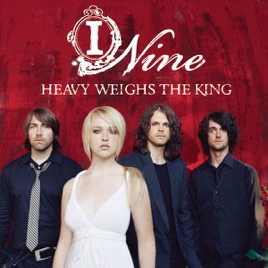 | | TITLE | TIME |
| --- | --- | --- |
| | | 3:55 |
| | | 3:36 |
| | | 3:36 |
| | | 3:35 |
| | | 3:38 |
| | | 4:14 |
| | | 3:55 |
| | | 3:08 |
| | | 4:51 |
| | | 3:08 |
| | | 4:09 |
11 Songs, 41 Minutes

℗ 2007, 2008 J Records, a unit of SONY BMG MUSIC ENTERTAINMENT (C) 2008 J Records, a unit of SONY BMG MUSIC ENTERTAINMENT
Impressive Album!
I had never heard of I Nine, but then a friend recommended it to me and I bought the whole album on a whim. After listening to it for a while, I was in love with the beats, rhythms and lyrics of each and every song. There are so many different situations and emotions that are portrayed in the music, and any person can relate to them. Any mood, feeling…It's in there some where. I would totally recommend this album to anyone who likes pop with a little kick… Two thumbs up!
i love all the songs...
especially the lindsay lohan cover 'Black Hole'!!
Loved it!
This album is great. I love their music style. It rocks. It's worth it. Buy it!
About I Nine
Hailing from central South Carolina, the female-fronted pop/rock quintet I Nine first appeared in 2005, having received a personal invitation from screenwriter/director Cameron Crowe to appear on the motion picture soundtrack for Elizabethtown. The fresh-faced band -- comprised of vocalist Carmen Keigans, cellist/guitarist Bryan Gibson, guitarist Brian Whitman, and bassist Matt Heath -- had formed one year prior in Orangeburg, a sleepy town whose scant population required I Nine to play most of their early gigs in nearby Columbia. Seeking to pursue their craft in a more urban environment, the quintet soon relocated to Atlanta, GA, where they contributed to the Elizabethtown soundtrack and released their Live EP in 2005. Two years later, I Nine released the radio single "Seven Days of Lonely" to drum up support for their impending full-length debut, Heavy Weighs the King, scheduled for national release in 2008. ~ Andrew Leahey
ORIGIN

Orangeburg, SC

FORMED

2004