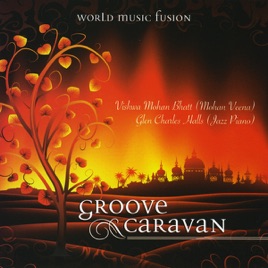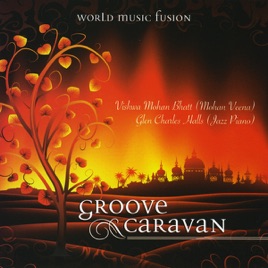 | | TITLE | | TIME |
| --- | --- | --- | --- |
| | Glen Charles Halls & Pandit Vishwa Mohan Bhatt | | 13:22 |
| | Glen Charles HallsCharles & Pandit Vishwa Mohan Bhatt | | 13:51 |
| | Glen Charles HallsCharles & Pandit Vishwa Mohan Bhatt | | 9:30 |
| | Glen Charles HallsCharles & Pandit Vishwa Mohan Bhatt | | 8:08 |
| | Glen Charles HallsCharles & Pandit Vishwa Mohan Bhatt | | 12:49 |
| | Glen Charles HallsCharles & Pandit Vishwa Mohan Bhatt | | 10:32 |
6 Songs, 1 Hour, 8 Minutes
Released:

Apr 10, 2010

℗ 2010 Vishwa Mohan Bhatt and Glen Charles Halls
About Pandit Vishwa Mohan Bhatt
Vishwa Mohan "V.M." Bhatt is one of India's most innovative musicians. The inventor of the Mohan Veena, a nineteen string modified archtop guitar with three melody strings, four drone strings and twelve sympathetic strings, Bhatt has created a sound that blends the western Hawaiian guitar with sitar, sarod and veena techniques. The first Indian musician to be awarded the "Musical Scientist award" in Banglore, India, Bhatt was praised by "Acoustic Guitar" magazine as "one of the greatest and mosty expressive slide players in the world". The "Edmonton Journal" referred to Bhatt as "an inspiration even to Western guitarists". A long time student of Ravi Shankar, Bhatt belongs to an elite group of musicians whose imeage traces back to Mughal emperor Akbar's court musician Tansen and his Hindu guru, Swarmi Haridas. In addition to six solo albums, Bhatt has recorded with Ry Cooder, Bela Fleck, Jerry Douglas, Taj Mahal and Arabian oudh player Simon Shaheen. Bhatt became the first Indian to collaborate with a Chinese musician when he toured with Erhu player Jei Bing Chen. Bhatt's collaboration with Ry Cooder, "A Meeting By The River" received a Grammy award in 1994. His collaboration with Bela Fleck and Jei Bing Chen, "Tabula Rosa", recorded in a Santa Barbara, California church in October 1994, was nominated for a Grammy. Tunes from "A Meeting By The River" and "Mumtaz Mahal", recorded with Taj Mahal, were featured on the soundtracks of films, "Two Days In The Valley" and the Oscar award-winning, "Dead Man Walking". Bhatt is a skilled composer. His composition, "Raga Ganga", was performed during celebration of India's fiftieth year of independance.
HOMETOWN

Jaipur, Rajasthan, India

GENRE

BORN

July 27, 1952
45 million songs.
Three months on us.
New subscribers only. Plan automatically renews after trial.