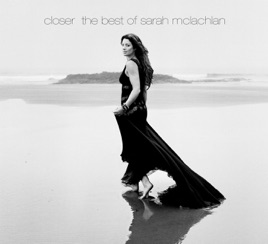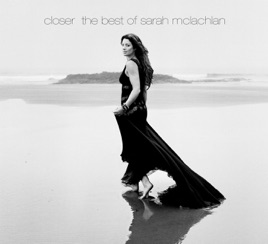 | | TITLE | | TIME |
| --- | --- | --- | --- |
| | | | |
| | | | |
| | | | |
| | The Path of Thorns (Terms) | | |
| | | | |
| | | | |
| | | | |
| | | | |
| | | | |
| | | | |
| | | | |
| | | | |
| | | | |
| | | | |
| | | | |
| | | | |
| | | | |
| | | | |
| | | | |
| | | | |
| | | | |
| | | | |
| | | | |
| | | | |
| | I Will Remember You (Original Version) | | |
| | World On Fire (Radio Remix) | | |
| | U Want Me 2 (Radio Remix) | | |
27 Songs, 1 Hour 54 Minutes
Released:

Oct 7, 2008

℗ 2008 Nettwerk Productions
Ratings and Reviews
another "best of" from sarah
sadly, i'm not saying it's a bad album... however, as a fan, i already have these songs. this would be perfect for someone who is experiencing sarah for the first time. you will enjoy this album a lot, and perhaps maybe even buy her others from the past. we miss you sarah!
I LOVE YOU SARAH!
I absolutely positively love love love Sarah McLachlan which is kind of sad since I'm 17 and she usually attracts an older audience. But I love her music and voice to death. It's so relaxing and inspiring, her songs are so easy to relate to. I was excited when I heard she had two new songs out and I love both of them. I thought new songs meant a new album but sadly that is not the case. MAKE A NEW ALBUM SARAH! I would definately buy it. Too bad I already have all these songs...
Love It! What a way to celebrate 20 years.
It's not that I haven't heard these songs before, except for some of the remixes, it is that Sarah chose them herself for her fans. I love the way it flows from one song to the other. Pure artistry from the music, to the lyrics, to Sarah's amazing vocals. This is a celebration and I for one am embrassing it with love and affection. Sarah's music has always touched my soul and when I am searching through the fog I am drawn back to these songs.