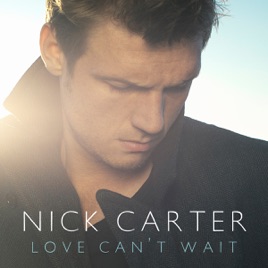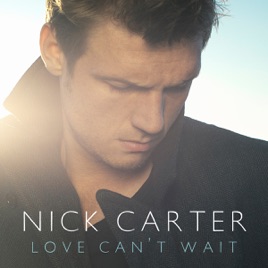 1 Song, 3 Minutes
Released:

Jun 21, 2011

℗ 2011 604 Records Inc.
About Nick Carter
As one of the Backstreet Boys, singer Nick Carter became an international superstar during the mid-'90s as his band became one of the best-selling teen pop bands in history. Born Nickolas Gene Carter on January 28, 1980, in upstate New York, Carter's life in entertainment began at an early age. He starred in various commercials and participated in countless talent shows as a child. By the time he was a teenager, he left the public school system for a home-schooled environment so he could focus on being a performer. He was barely 13 when he got the chance of a lifetime: Carter became the youngest member of the Backstreet Boys upon their formation in 1992. A tour of Europe catapulted the boys into fame by 1994 and the young Carter was elated. The Backstreet Boys broke America three years later with "Quit Playin' Games (With My Heart)" and "As Long as You Love Me," and the next few years would be unstoppable for the vocal quintet. Their self-titled American debut sold 13 million copies. Millennium (1999) was an impressive sophomore effort; however, the band's third album, Black & Blue (2000), resulted in poor sales.

Carter took a well-needed break after touring the world for seven years, but he remained conscious of future musical ideas. Within a year, he and KNS Productions (Josh Schwartz and Brian Kierulf) were working on Carter's first solo album. What followed was a deeply personal piece of rock & roll and R&B entitled Now or Never, which appeared on Jive in October 2002. Carter coincided the release with his first-ever solo tour in February 2003. The album didn't take off and Carter started dabbling in acting over the next few years, culminating in the 2006 E! reality show The Carters, which documented Nick and his four siblings living in the same house. Just prior to the airing of The Carters, Nick rejoined the Backstreet Boys, who made a 2005 comeback with Never Gone. Two albums followed in the next four years and then Carter recorded his second solo album, I'm Taking Off, which saw release in Japan in February of 2011, followed by a digital-only May release in the U.S. A reunion album with the Backstreet Boys called In a World Like This arrived in 2013; it debuted at five on the Billboard charts. Carter then teamed with fellow teen idol Jordan Knight of New Kids on the Block for the duet album Nick & Knight; the album debuted at number 24 on the Billboard charts upon its September 2014 release. ~ MacKenzie Wilson
HOMETOWN

Jamestown, NY

GENRE

BORN

January 28, 1980
50 million songs.
Zero ads.
New subscribers only. Plan automatically renews after trial.