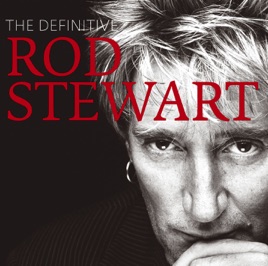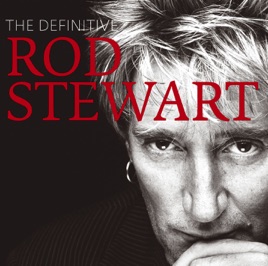 TITLE
TIME

Every Picture Tells a Story

The Killing of Georgie, Pts. 1 & 2

Tonight's the Night (Gonna Be Alright)

The First Cut Is the Deepest

You're In My Heart (The Final Acclaim)

Tonight I'm Yours (Don't Hurt Me)

Some Guys Have All the Luck

My Heart Can't Tell You No

This Old Heart of Mine (1989 Version) [With Ronald Isley]

I Don't Want to Talk About It (1989 Version)

The Motown Song (With the Temptations)

Rod Stewart & The Temptations

Tom Traubert's Blues (Waltzing Matilda)

Have I Told You Lately (Unplugged Version)

Reason to Believe (Unplugged Version)
31 Songs, 2 Hours 30 Minutes
Released:

Nov 18, 2008

℗ 2008 Warner Bros. Records Inc. Marketed by Warner Music Group.
Ratings and Reviews
One Stop Shop
Great albumn which covers the best of Rod Stewart. I've you've never purchased Rod before, this will complete your collection of essentials in one shot. Great value at $0.25 per song!
Awesome
Always been a fan but never bought his LP's or CD's. When I saw this I knew I had to purchase it. An awesome CD to say the least.
Definately a Five Star Album
This is the first collection of Rod Stewart's finest tracks and it would get a Five Star rating at $29.99, but for seven dollars and change it's a fantastic value! Buy it, you won't regret spending the money for a second!
About Rod Stewart
Over the course of his career, Rod Stewart has had it all. He's been lauded as the finest singer of his generation, he's written several songs that turned into modern standards, he sang with the Faces, who rivaled the Rolling Stones in their prime, he had massive commercial success. Stewart also saw his critical respect slip away during the '80s, when he recorded lightweight pop and although he did record some terrible albums -- and he would admit that freely -- Stewart will always be remembered as one of rock & roll's best interpretive singers as well as an accomplished, innovative songwriter, creating a raw combination of folk, rock, blues, and country that sounded like no other folk-rock or country-rock material. Instead of finding the folk in rock, he found how folk rocked like hell on its own. After Stewart became successful, he began to lose the rootsier elements of his music, yet he remained a superb singer, even as he abandoned his own artistic path in favor of following pop trends.

Stewart began his musical career after spending some time as an apprentice with the Brentford Football Club, touring Europe with folk singer Wizz Jones in the early '60s; during this time he was deported from Spain for vagrancy. When he returned to England in 1963, he joined the Birmingham-based R&B group Jimmy Powell & the Five Dimensions as a vocalist and harmonica player. The band toured the U.K. and recorded one single for Pye Records that featured Stewart on blues harp.

After moving back to London, he joined Long John Baldry's band, the Hoochie Coochie Men. The group recorded a single in 1964, "Good Morning Little Schoolgirl," that failed to chart, and soon afterward the band evolved into Steampacket. During the summer of 1965, the group supported the Rolling Stones and the Walker Brothers on a U.K. tour and recorded an album that remained unreleased until 1970. Early in 1966, Steampacket disbanded and Stewart became a member of the blues-rock combo Shotgun Express, which released one single that fall before splitting. Stewart then joined the Jeff Beck Group at the end of 1966.

With the Jeff Beck Group, Stewart began his climb to stardom. He and the former Yardbird guitarist pioneered the heavy blues-rock team of a virtuoso guitarist and a dynamic, sexy lead vocalist that became the standard blueprint for heavy metal. Truth, the band's debut album, was released in the fall of 1968, and became a hit in both America and Britain. The Jeff Beck Group toured both countries several times in 1968 and 1969, gaining a dedicated following. In the summer of 1969, they released their second album, Beck-Ola, which became another hit record in both the U.S. and U.K. However, the group fell apart in the fall.

After rejecting an offer to join the American rock group Cactus, Stewart and Jeff Beck Group bassist Ron Wood joined the Small Faces, replacing the departed vocalist/guitarist Steve Marriott. With Wood switching over to guitar, the group shortened its name to the Faces and recorded its debut album, First Step. During this time, Stewart had also signed a solo contract, releasing his first album, An Old Raincoat Won't Ever Let You Down (retitled The Rod Stewart Album for its American release), at the end of 1969; the record failed to chart in the U.K., yet it made it to number 139 on the U.S. charts. On the album, Stewart's folk roots meshed with his R&B and rock influences, creating a distinctive, stripped-down acoustic-based rock & roll that signaled he was a creative force in his own right.

The Faces released First Step in the spring of 1970. The album was a departure both from the R&B/pop direction of the Small Faces and the heavy blues of the Jeff Beck Group; instead, the group became a boisterous, boozy, and sloppy Stones-inspired rock & roll band. The album fared better in the U.K. than it did in the U.S., yet the group built a devoted following on both continents with their reckless, messy live shows. Stewart released his second solo album, Gasoline Alley, in the fall of 1970, supporting it with an American tour.

The following year proved to be pivotal in Stewart's career. At the beginning of 1971, the Faces released their second album, Long Player, which became a bigger hit than First Step, yet his third solo album, Every Picture Tells a Story, made Rod Stewart a household name, reaching number one in both America and Britain. "Reason to Believe" was the first single from the album, becoming a minor hit in both countries, but when DJs began playing the B-side, "Maggie May," it became a number one hit in both the U.K. and U.S. for five weeks in September. The Faces released their third album, A Nod Is as Good as a Wink...To a Blind Horse, a couple of months later. Thanks to the success of Every Picture Tells a Story, the album was a Top Ten hit in both countries; it also launched the single "Stay with Me," which became the band's only Top 40 hit in the U.S.

The following year, the Faces began a lengthy spring tour. During the tour, tensions grew within the band as Stewart's solo career increased in popularity. That summer, Stewart released his fourth solo album, Never a Dull Moment, which nearly replicated the success of Every Picture Tells a Story, peaking at number two in the U.S. and number one in the U.K. In the spring of 1973, the Faces released their final album, Ooh La La. Stewart expressed his disdain for the record in the press, yet it hit number one in the U.K. and number 21 in the U.S. After releasing the "Pool Hall Richard" single in the beginning of 1974, the band went on tour; it would prove to be their last.

Stewart released Smiler in the fall of 1975. Smiler followed the same formula as his previous four albums -- and it also became a hit -- yet it showed signs that the formula was wearing thin. In March of 1975, he began a love affair with Swedish actress Britt Ekland; the romance, along with a bitter fight with U.K. tax collectors, prompted him to apply for U.S. citizenship. Atlantic Crossing, released in the summer of 1975, made the singer's relocation explicit. Recorded with producer Tom Dowd and the Muscle Shoals rhythm section, the album removed much of the singer's folk roots and accentuated his pop appeal. At the end of the year, Stewart left the Faces and the band finally called it quits.

Recorded in Los Angeles with a group of studio musicians, 1976's A Night on the Town continued Stewart's move to slicker pop territory and proved quite successful, becoming his first platinum album; it featured the hit single "Tonight's the Night," which was number one in the U.S. for eight weeks. Foot Loose & Fancy Free, released the following year, followed the same artistic pattern as A Night on the Town while surpassing its commercial performance, selling over three million copies. Stewart incorporated some disco to his musical formula for 1978's Blondes Have More Fun. Supported by the number one single "Da Ya Think I'm Sexy?," the record became Stewart's first number one album since Every Picture Tells a Story, selling over four million records. By this time, Stewart was notorious for his jet-set lifestyle, particularly the series of actresses and models he dated.

With 1981's Tonight I'm Yours, Stewart began adding elements of new wave and synth pop to his formula, resulting in another platinum album. Soon afterward, his career hit a slump. His next four albums sounded forced and he only scored three Top Ten hits between 1982 and 1988; out of those four albums, only 1983's Camouflage went gold. Stewart rebounded with 1988's Out of Order, recorded with Duran Duran's Andy Taylor and Chic's Bernard Edwards. His version of Tom Waits' "Downtown Train," taken from the 1989 four-disc box set Storyteller, became his biggest hit since "Da Ya Think I'm Sexy?" Vagabond Heart (1991) reflected a more mature and reflective Rod Stewart and continued his comeback streak.

Stewart reunited with Ron Wood to record an MTV Unplugged concert in 1993; the accompanying album, Unplugged...And Seated, launched the Top Ten hit single "Have I Told You Lately." Unplugged also returned Stewart to a more acoustic-based sound. On his 1995 album A Spanner in the Works, the singer explored a more polished version of this sound, scoring another hit with Tom Petty's "Leave Virginia Alone." The following year, he released If We Fall in Love Tonight, which was comprised of both previously released and new material. When We Were the New Boys, a return to his roots in trad rock, followed in 1998.

In 2001, Stewart embarked on a new path with Human, an album that attempted to cross over to contemporary and urban audiences, but it failed with the critical and commercial public alike. His next project may have sounded equally unlikely, but it was much more successful. It Had to Be You, the first in his series crooning the Great American Songbook, became an adult contemporary favorite and lodged near the top of the album charts after its release in 2002. As Time Goes By followed it into the charts in 2003 and missed the top spot by only one notch. In late 2004, his third volume in the series (Stardust) hit number one. Thanks for the Memory became the fourth entry in the series in 2005. By the year's end, all four volumes were collected in The Great American Songbook Box Set.

In 2006, he continued his series of cover albums, but this time he focused on the rock & roll era. Still the Same: Great Rock Classics of Our Time appeared toward the end of the year, with a version of Creedence Clearwater Revival's "Have You Ever Seen the Rain" as its lead single. Stewart next tackled soul and Motown classics with 2009's Soulbook but returned to standards for 2010's fifth installment of his Great American Songbook series, Fly Me to the Moon. Stewart continued to flirt with the idea of a Faces reunion throughout this period, but even when the group was inducted into the Rock & Roll Hall of Fame in the spring of 2012, he stayed on the sidelines. Instead, Stewart prepped his first album for Verve: the seasonal set Merry Christmas, Baby, which appeared in October of 2012, the same month he published his memoir Rod: The Autobiography.

Authoring his memoir inspired Stewart to return to songwriting, a discipline he had left behind in the '90s. His next album, Time -- his first for Capitol Records -- almost entirely comprised songs he had co-written, and they all had a distinctly autobiographical bent. Time was released in May of 2013. Following its success, Stewart returned to the studio to record another collection of original material. Another Country appeared in October 2015, and featured the single "Love Is." In 2017, he collaborated on a remix of his song "Da Ya Think I'm Sexy?" with Joe Jonas' DNCE. ~ Stephen Thomas Erlewine
HOMETOWN

London, England

GENRE

BORN

January 10, 1945