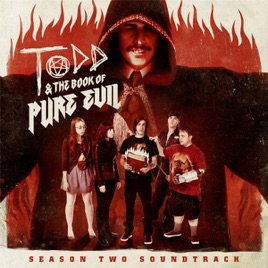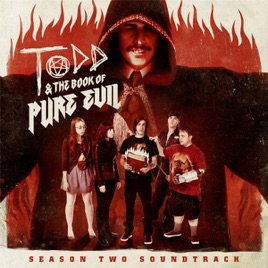 Todd & the Book of Pure Evil Season 2 Soundtrack
Various Artists
TITLE
TIME

Shawn Pierce & Michael Olekshy

Shawn Pierce & Michael Olekshy

Charles Picco & Shawn Pierce

Something Evil Has Happened To Me

Charles Picco, Shawn Pierce & Michael Olekshy

Welcome To the Horror of My Mind

Charles Picco, Shawn Pierce & Michael Olekshy

Love Is Heaven, Love Is Hell

Charles Picco, Shawn Pierce & Michael Olekshy

Charles Picco, Shawn Pierce & Michael Olekshy

Charles Picco, Shawn Pierce & Michael Olekshy

Charles Picco, Shawn Pierce & Michael Olekshy

Charles Picco, Shawn Pierce & Michael Olekshy

Charles Picco, Shawn Pierce & Michael Olekshy

Charles Picco, Shawn Pierce & Michael Olekshy
26 Songs, 38 Minutes
Released:

Jan 23, 2012

℗ 2012 Todd & The Book Of Pure Evil
Ratings and Reviews
Great music from an amazing show!
This album would be worth it just for (the extended versions of) all the songs from the outstanding Season 2 musical episode, but it also contains longer versions of a few other cool songs that we don't get to hear fully during the show. As a nice bonus, you get several pieces of the catchy and very atmospheric metal score, which show just how much Shawn Pierce really adds to the overall quality of the program. These score tracks in particular make for great ambient listening.

Check out the Season 1 soundtrack as well, if you haven't already, along with both Seasons 1 and 2 of Todd & The Book of Pure Evil under the "TV Show" category.

Nab this right now to support great Canadian TV!
Excellent Album
This Album outbeats the first, love all the songs excellent!!!