Apple Store
Par Apple
Essentials
Cette app est uniquement offerte dans l'App Store pour les appareils iOS.
Description
L'app Apple Store offre une façon plus personnelle de magasiner les produits Apple et les accessoires les plus récents. Obtenez des recommandations selon les produits Apple que vous possédez déjà. Découvrez quels accessoires sont compatibles avec vos appareils. Passez à un nouvel iPhone directement depuis celui que vous avez en main. Faites le suivi de vos commandes où que vous soyez. Et inscrivez-vous aux activités offertes en boutique. Utilisez même Apple Pay pour payer à partir de votre iPhone dans les Apple Store participants.

Veuillez noter que certaines fonctionnalités ne sont pas offertes dans tous les pays.
Nouveautés de la version 4.3
- Il est maintenant plus facile que jamais de voir si l'iPhone que vous voulez est disponible dans un Apple Store près de chez vous.
- Vous pouvez utiliser Touch ID comme moyen pratique et sûr de régler une commande avec votre identifiant Apple, ou pour modifier les paramètres de votre compte.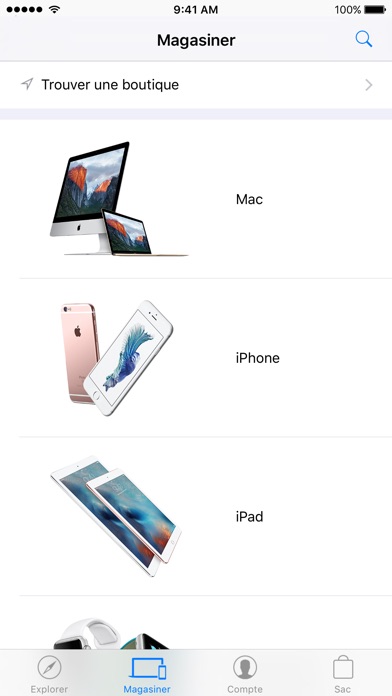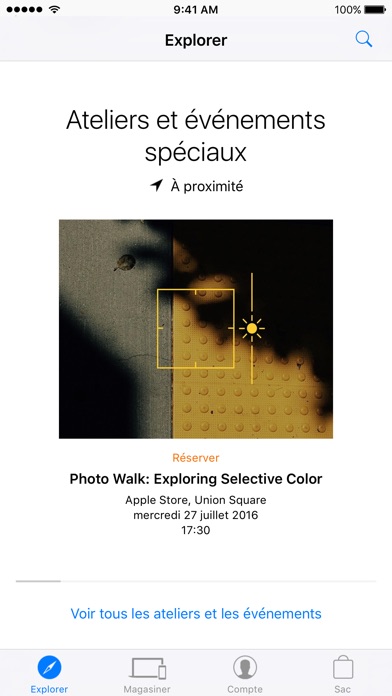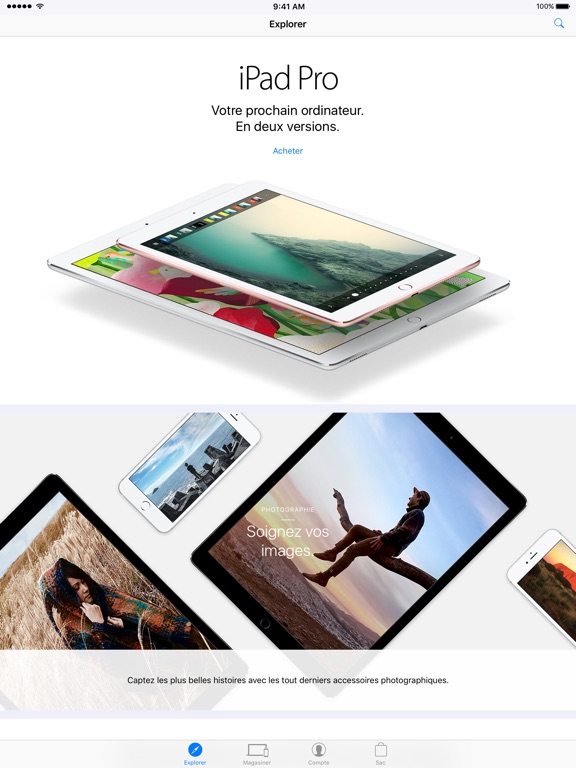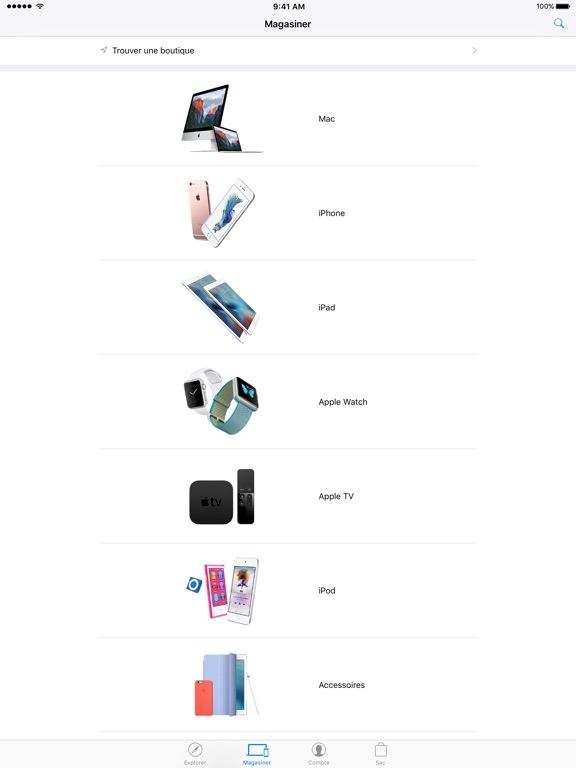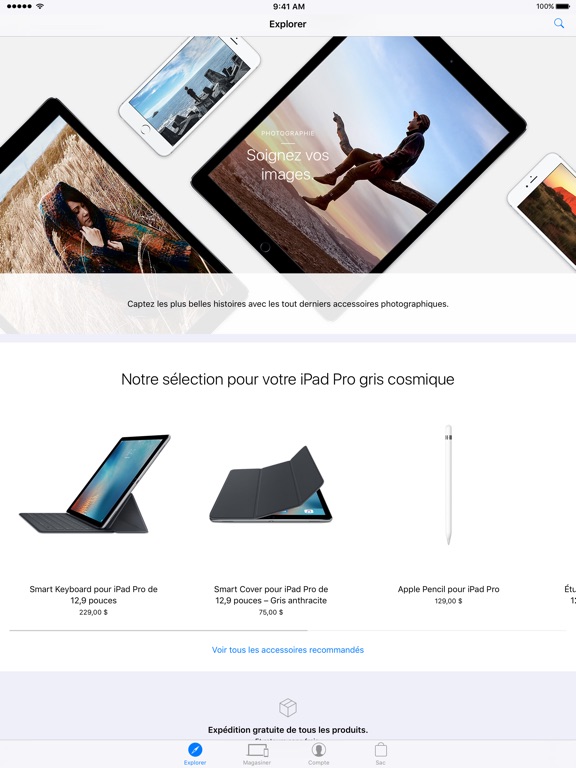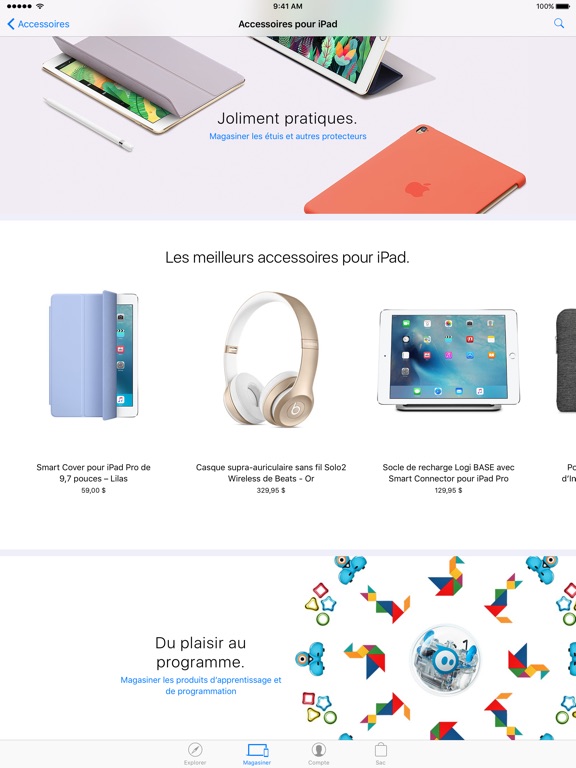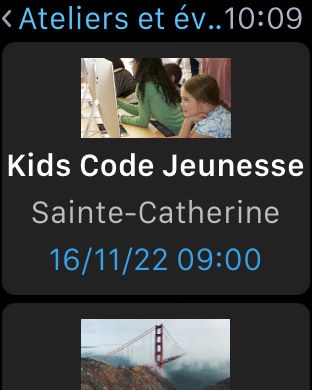 Avis des utilisateurs
App won't I open
App will not open force press works can share app but can't open the app after update
Excellent app
I will never understand what people are complaining about with this app. It has worked fine for me for years. Seriously, how can people give it a low rating because they feel the products are too expensive. A) Welcome to the real world, everything is expensive; B) you're supposed to make your rating about the app, not the prices of the products.
Apple Store
Best app love all the new stuff and shipping is very reliable
Afficher sur iTunes
Cette app a été conçue pour iPhone et iPad.
Inclut l'app Apple Watch pour iPhone
Gratuit

Catégorie :

Magasinage

Mise à jour :

27 juil. 2017

Version :

4.3

Taille :

74.5 Mo

Apple Watch :

Oui

Langues :

Français, Allemand, Anglais, Chinois simplifié, Chinois traditionnel, Coréen, Danois, Espagnol, Finnois, Hongrois, Italien, Japonais, Norvégien, Néerlandais, Polonais, Portugais, Russe, Suédois, Tchèque, Thaïlandais, Turc

Vendeur :

Apple Canada, Inc.
Compatibilité : Nécessite iOS 10.0 ou une version ultérieure. Compatible avec l'iPhone, l'iPad et l'iPod touch.