Europe Map Quiz
Par Nicholas Bystedt
Cette app est uniquement offerte dans l'App Store pour les appareils iOS.
Description
Learn the locations of European countries, capitals, and flags with interactive learning: Use your Apple TV remote to navigate a high-resolution map of Europe!

Perfect for students, teachers, and anyone wishing to learn about European countries, capitals, and flags using a fun and interactive method.

A star system tracks your progress in each mode. Complete over 60% of the app to unlock the Final Exam!

16 modes:

•Countries: Western
•Countries: Southern
•Countries: Northern
•Countries: Eastern
•All European Countries

•Capitals: Western
•Capitals: Southern
•Capitals: Northern
•Capitals: Eastern
•All European Capitals

•Flags: Western
•Flags: Southern
•Flags: Northern
•Flags: Eastern
•All European Flags

•Final Exam

Credit for the 'Go' Announcer: http://www.freesound.org/people/shawshank73/
Nouveautés de la version 2.43
Minor enhancements and bug fixes.
Captures d'écran Apple TV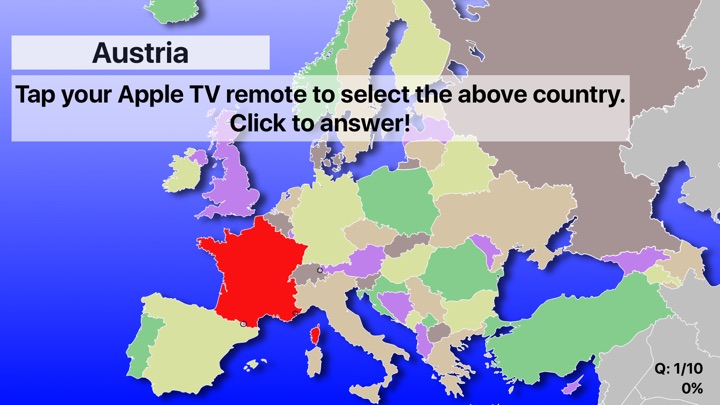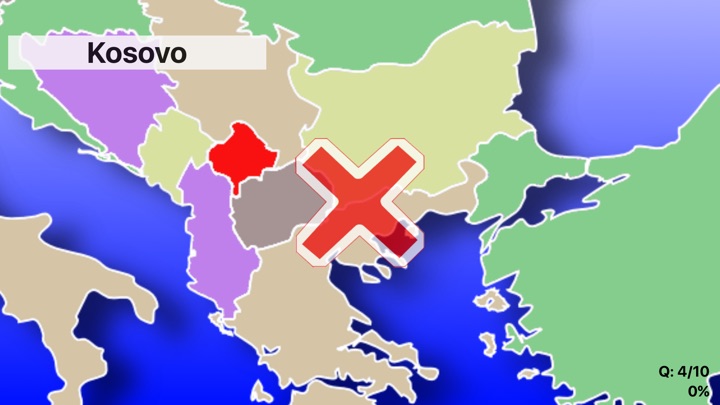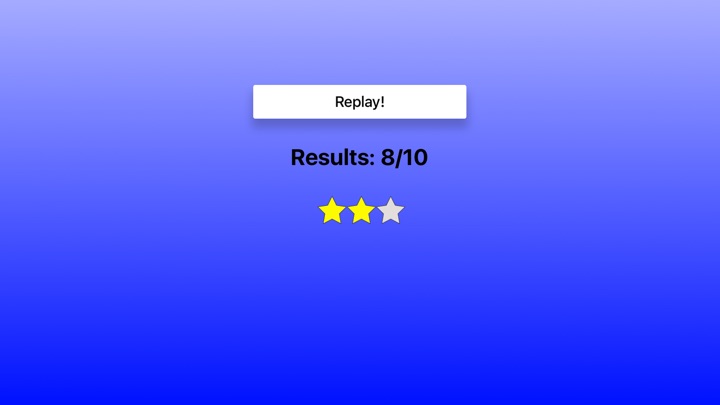 Afficher sur iTunes
Obtenir sur votre Apple TV.

Catégorie :

Éducation

Mise à jour :

26 mai 2017

Version :

2.43

Taille :

22.9 Mo

Langue :

Anglais

Vendeur :

Nicholas Bystedt
Compatibilité : Nécessite tvOS 9.0 ou une version ultérieure.
Palmarès des achats intégrés
Full Version of Europe Map Quiz$3.99