Water Alert - Drinking Water Reminder and Tracker
Par LINKLINKS LTD
Cette app est uniquement offerte dans l'App Store pour les appareils iOS.
Description
Water is essential to our life, drinking enough and right quantity of water is vital to our health. But because of our bad memory, busy work or too many little things, the day is ended before we drink enough water.

Water Alert is the sweet app to remind to drinking water, this app is a must have to make yourself hydrate, especially for breast feeding mom or people has health problem. It helps and motivates you to drink water according to the schedule and will keep the water drinking logs, including the quantity and time you drink water.

Key Features:
⁃ Set daily water drinking goals.
⁃ Custom water drinking schedule. (Create unlimited reminders.)
⁃ 12 free reminding sounds.
⁃ Custom reminding test.
⁃ Set default bottle or you can custom yourself.
⁃ Shows drunk / goal water.
⁃ Custom quantity of each bottle.
⁃ Supports oz/ml/L.
⁃ Badge to show drunk percentage or remaining percentage.
⁃ Keeps daily water drinking logs.
⁃ Shows quantity of each day by logs and histogram.
⁃ Shows time and quantity of each drinking of a day.
⁃ Supports both iPhone and iPad version.
⁃ Send Logs by email.
⁃ Supports Wifi Backup and Restore.
⁃ Supports iCloud Backup and Restore.
⁃ Supports Dropbox backup and restore.
⁃ Supports universal version (available on both iPhone and iPad).
⁃ Supports migrate data to pro version.
⁃ Supports Apple Watch.
⁃ Supports integrating water drinking info with the Health app.
⁃ Supports Today Widget.
⁃ Adds 3D Touch function.

If you have any question, please email to thelinklinks@gmail.com.
Nouveautés de la version 4.2.1
Minor bugs fixed.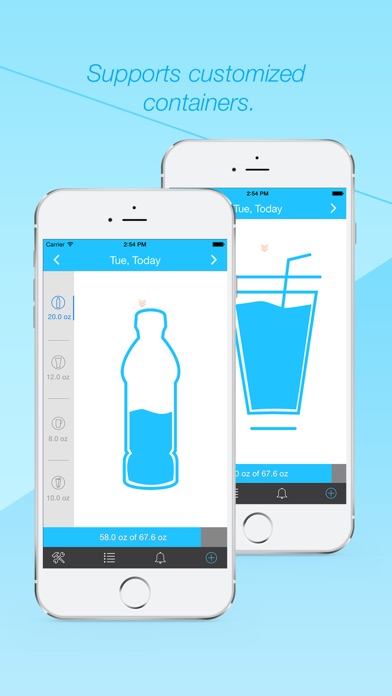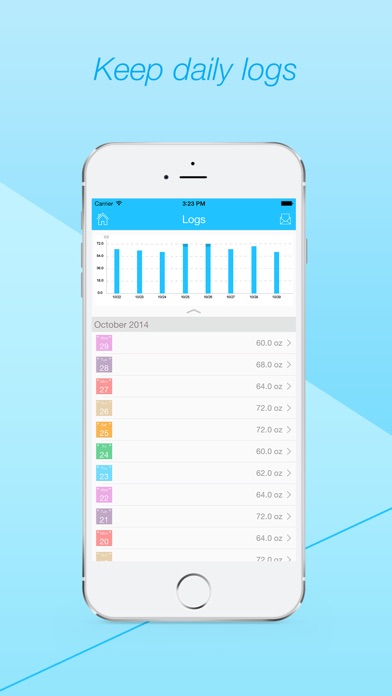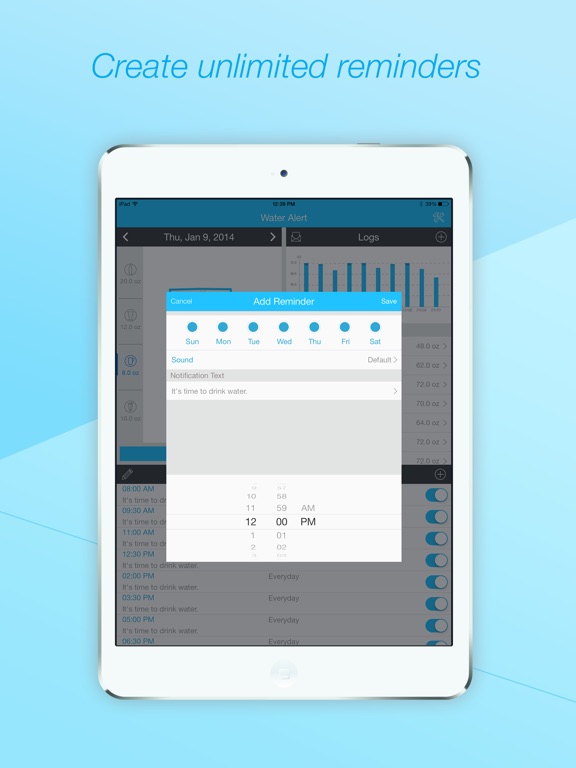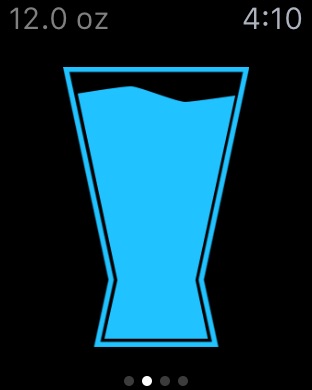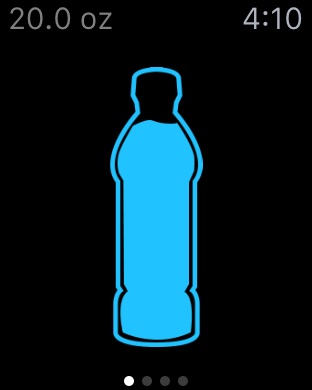 Avis des utilisateurs
Pretty good although annoying
Its good on reminding me but bad in the sense that once u set the times u can't erase them but other then that would defiantly recomend
Afficher sur iTunes
Cette app a été conçue pour iPhone et iPad.
Inclut l'app Apple Watch pour iPhone
Gratuit

Catégorie :

Forme et santé

Mise à jour :

27 mai 2017

Version :

4.2.1

Taille :

26.3 Mo

Apple Watch :

Oui

Langues :

Français, Anglais, Chinois simplifié, Espagnol, Japonais, Portugais, Russe

Vendeur :

LINKLINKS LTD
Compatibilité : Nécessite iOS 8.0 ou une version ultérieure. Compatible avec l'iPhone, l'iPad et l'iPod touch.
Palmarès des achats intégrés
Supprimer les publicités$1.39